Meet Holly & Wayne – Leahy's Lane
Posted: 28-May-2021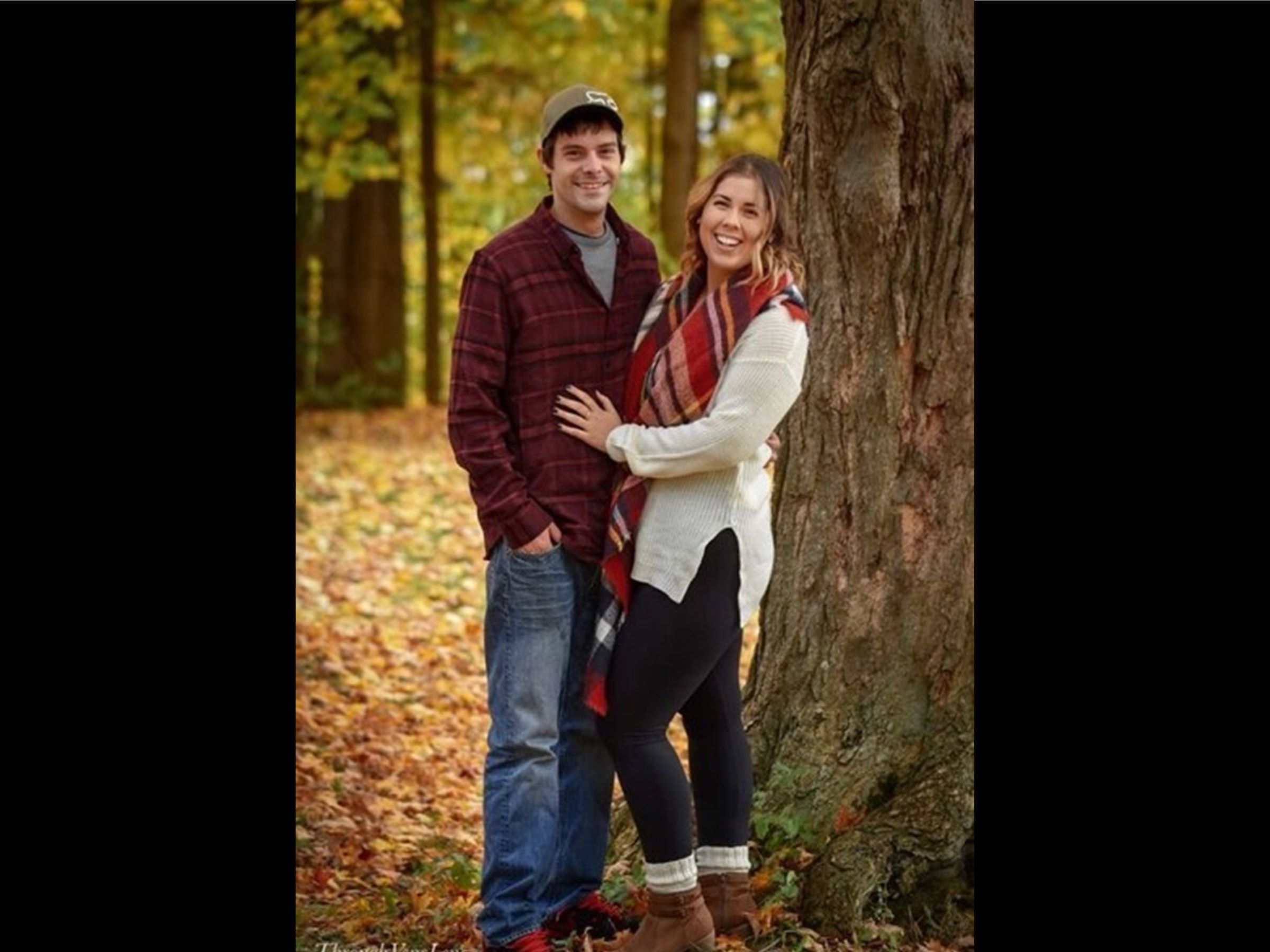 Purchasing a new Habitat home will free us from renting the rest of our lives! It will offer stability, pride of ownership, and accomplishment.

Holly
Holly and Wayne are celebrating being selected as one of the 41 new homeowners for Habitat for Humanity Peterborough & Kawartha Region's new condo development on Leahy's Lane in Peterborough. They are excited for this homeownership opportunity to be a part of the start of their family story. Living at Leahy's Lane and owning their first home means that they can start their family knowing they have a safe, secure place to raise their children.
Prior to learning about Habitat for Humanity, homeownership was only something we could dream about. The barrier of high rental costs plus living expenses limited us from putting away money towards a down payment.

Wayne
Currently, Holly and Wayne live on the third floor of a triplex building in the southeast end of Peterborough. The rental units are not well kept and are not in the best repair creating numerous safety concerns, including mold, moisture damage, and drafts from old windows, insecure doors, and more. There is no elevator in their building, so they must climb three flights of stairs to reach their apartment.
"Wayne and I have always dreamt of becoming homeowners, however, roadblocks such as high down payments and the steep rise in the market have prevented us from making this goal reality," says Holly. "Becoming a homeowner would be a huge accomplishment and milestone in the life we are building together. Homeownership will bring security to our lives and the opportunity to fulfill our next goal of expanding our family of two.
Holly and Wayne first learned about the Habitat for Humanity homeownership program through a family member and then saw media ads about this opportunity to get a hand-up into first-time homeownership.
Being selected for a Habitat home is not as simple as obtaining the keys and walking into a new home. Each homeowner is required to commit a minimum of 500 sweat equity hours as part of the partnership with Habitat for Humanity. Wayne and Holly say they are willing to participate in any area where their help is needed in order to complete their sweat equity hours.
"I can sort clothing donations at the ReStore and Wayne has years of experience working on trucks and could help with ReStore donation pick-ups. I also just completed a course on special event planning and will be taking another course on fundraising through school this year, so I could help with planning and executing events," says Holly.
Holly and Wayne say that home is the foundation of support for their family, and they are so grateful for this opportunity to get into homeownership through Habitat for Humanity Peterborough & Kawartha Region.
Home is so much more than just a place – it's something we feel right when we walk through that front door. Our home at Leahy's Lane will be an environment that is full of memories, laughter, inside jokes, happiness, tears, and excitement.

Holly
Holly adds, "when we first move into our home, I would love to yell out the window 'THIS IS OUR HOME,' but I will be a very considerate neighbour. It will be so surreal when we first move in. Honestly, I will take in that first moment when we walk through the door of our home and reflect on how grateful we are to have this opportunity. There may be a few, or a lot, of happy tears!"
Interested in learning more about Habitat for Humanity Peterborough & Kawartha Region's homeownership program? Click here.