Meet Ashley – Leahy's Lane
Posted: 28-May-2021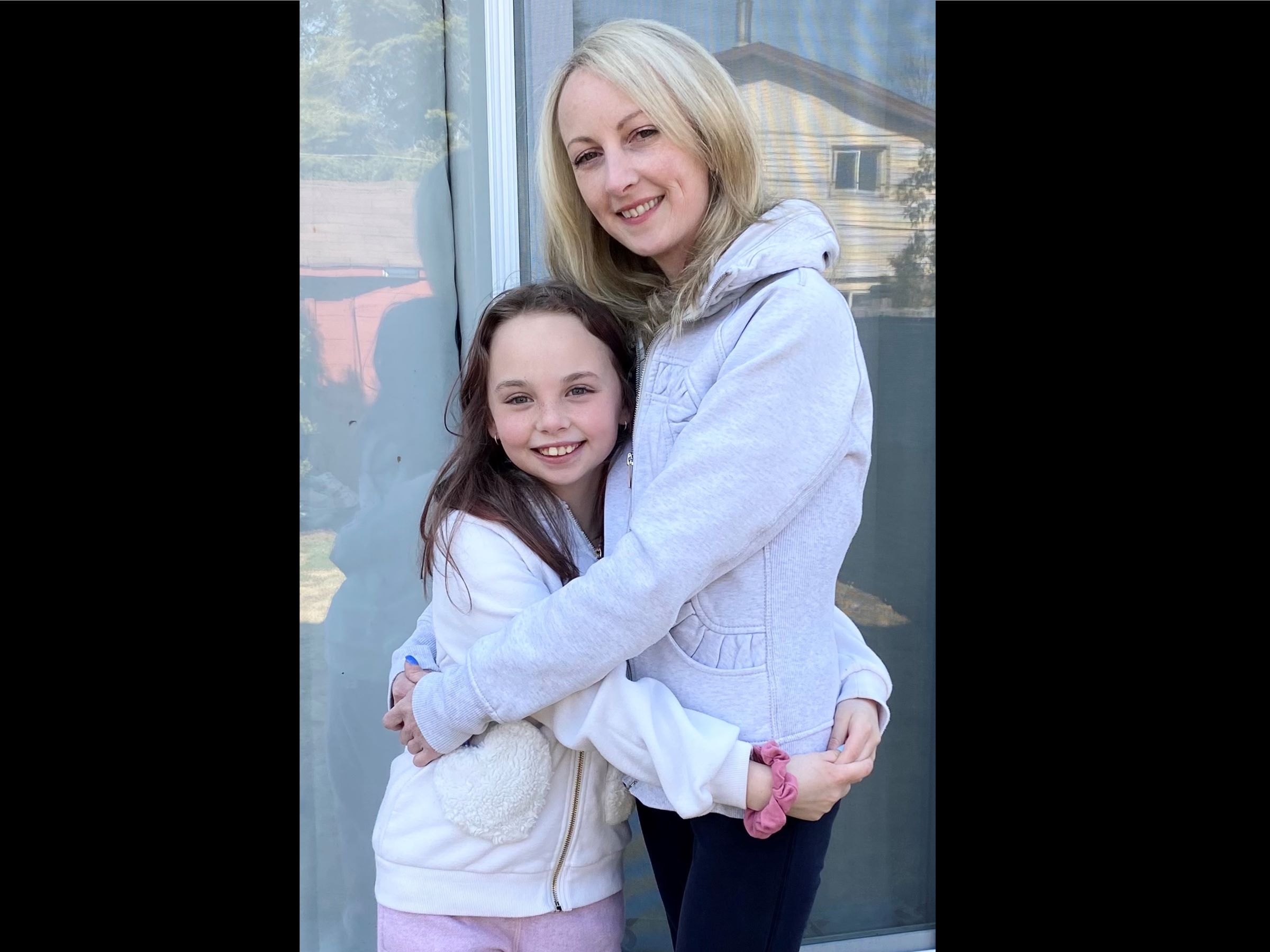 "I've always wanted to be a homeowner because it would give me a sense of pride to say, 'this condo is mine,'" says Ashley. "I've worked so hard for my daughter and myself and feel like this is the ultimate reward. It is a safe place for us to call home."
Ashley is celebrating being selected as one of the 41 new homeowners for Habitat for Humanity Peterborough & Kawartha Region's new condo development on Leahy's Lane in Peterborough.
"Thank you so much for this opportunity," exclaims Ashley! "I've never wanted anything more. Emma and I are so happy that you've selected us. We can't wait to start this new chapter in our lives. Thank you to everyone involved in this amazing build!"
Ashley is the proud mother of a wonderful little girl, Emma age 9. Emma enjoys going to school and playing with her dolls, and Ashley enjoys painting and watching sports. Currently, they are living together with Ashley's parents and Ashley's younger brother. They say their living space is very crowded and they're looking forward to having their own space and not being woken up by barking dogs every day.
Despite having a good job, homeownership on a single income wasn't possible for Ashley. She says that "before this program, I never thought I would be able to ever call myself a 'homeowner'. As a single mother, it was something I dreamed of but financially was not a reality. Habitat has changed that and given me an opportunity to make this dream of homeownership a reality."
Owning a Habitat home can be a stabilizing force for a family. A decent place to live and an affordable loan can help homeowners save more, invest in education, pursue opportunities, and have more financial stability.
When asked what 'home' means to her, Ashley says, "home means a safe place to be yourself, to grow, to sleep, to make memories. It's a place where the people around you love and support you."
In her new Habitat home on Leahy's Lane, Ashley is looking forward to personalizing Emma's bedroom, decorating, and when the ongoing pandemic is over, having a small gathering to celebrate this special milestone in their lives.
Purchasing this home gives me an opportunity to be a homeowner. I never would've been able to through conventional means. It gives my daughter and me a place to grow in a city that we love. It gives us a place to call our own. Thank you so much!

Ashley
Interested in learning more about Habitat for Humanity Peterborough & Kawartha Region's homeownership program? Click here.