Meet Derrick & Maelyn – Leahy's Lane Phase 2
Posted: 29-May-2023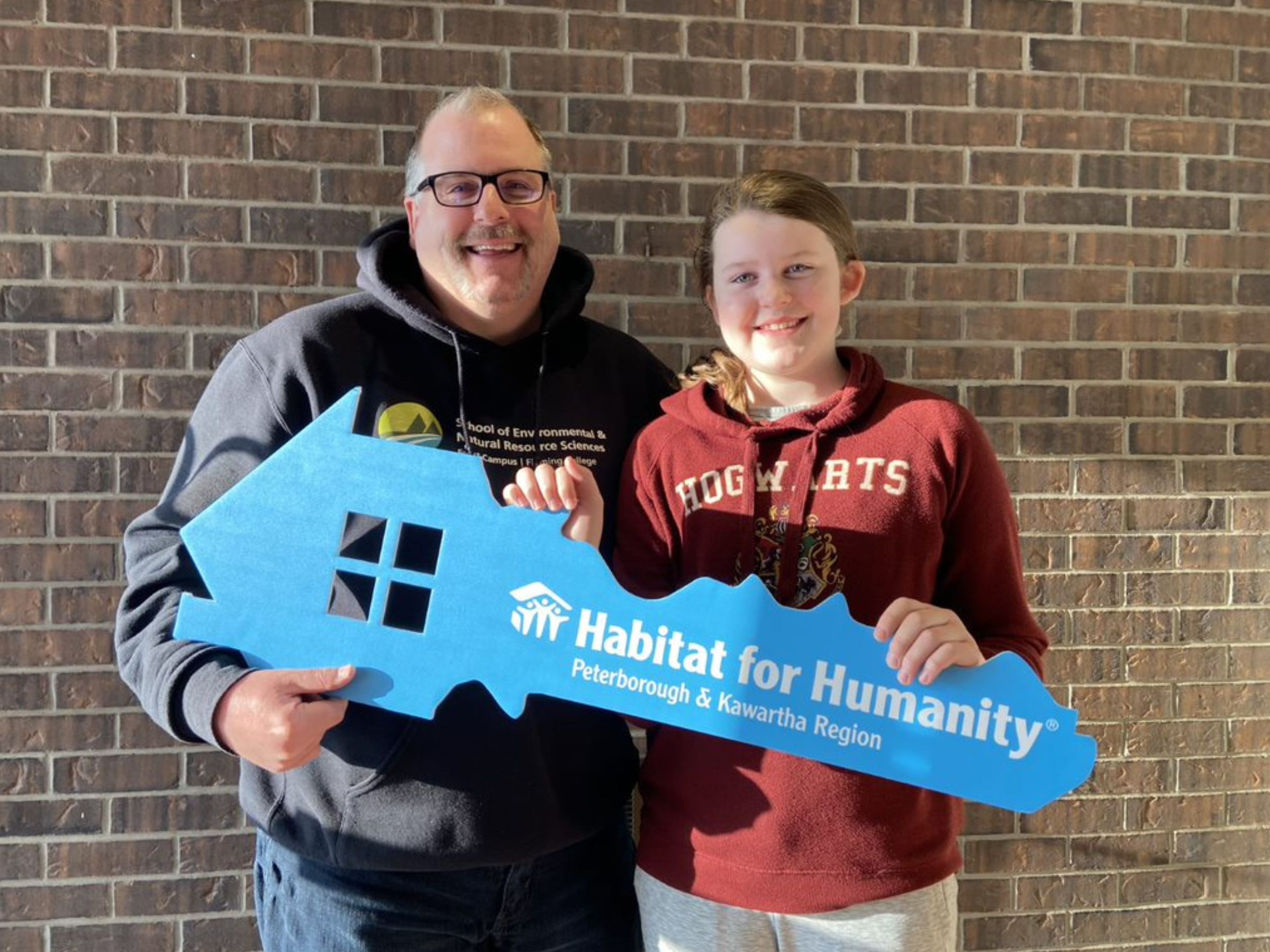 Home is everything! A home is a place where you feel completely comfortable and safe! It's a sense of security as well as a sense of pride. It provides hope!
Derrick and his daughter Maelyn are one of many families in the area struggling with the high rising costs of rent and are currently living in a two-bedroom apartment that is not very well insulated, making their heating costs very expensive each winter.
Derrick has been worrying about being able to afford a respectable place for his daughter and himself to live in the future, and being a homeowner seemed very far out of reach.
But, after learning about Habitat's homeownership program from a past colleague who personally went through the process and moved into one of Habitat's condos in Phase 1 of
Leahy's Lane last year, he reached out to see what it was all about. After learning that he met the eligibility requirements, he started his application right away and was ecstatic to be selected to become a homeowner of a Phase 2 Leahy's Lane Condo.
A Habitat home allows a family to grow in strength and self-reliance by allowing them to root themselves in the strong foundation of affordable homeownership. A safe place to call home and an affordable mortgage helps homeowners save more, invest in education, pursue new opportunities, and have more financial stability.
As a renter, you have nothing to show for it financially when you move on. It will mean everything to us to have a place we can call our own. The sense of security will help us accomplish other goals. Maelyn will know she always has a home to come back to as she grows and pursues higher education and life experiences!"
As part of the Habitat homeownership program, Habitat homeowners are required to complete a minimum of 500 volunteer hours before they move into their home, in addition to completing a number of workshops to help prepare them for homeownership. Derrick and his daughter have wasted no time in getting involved and are currently making great progress toward completing their hours by volunteering at the Habitat ReStore together.
And once construction of their new home is completed, and they move in; what will they do first? "Let Maelyn decide what colour she wants her room painted…and paint it," beams Derrick.
"She's been so disappointed that she can't do that in the apartment we are renting. We plan to make our new home ours!"
The last few years have been very tough, but we are looking forward to the future. We cannot thank Habitat for Humanity enough
Interested in learning more about Habitat for Humanity Peterborough & Kawartha Region's homeownership program? Click here.