Meet James & Kayla – Fraserville
Posted: 10-Nov-2023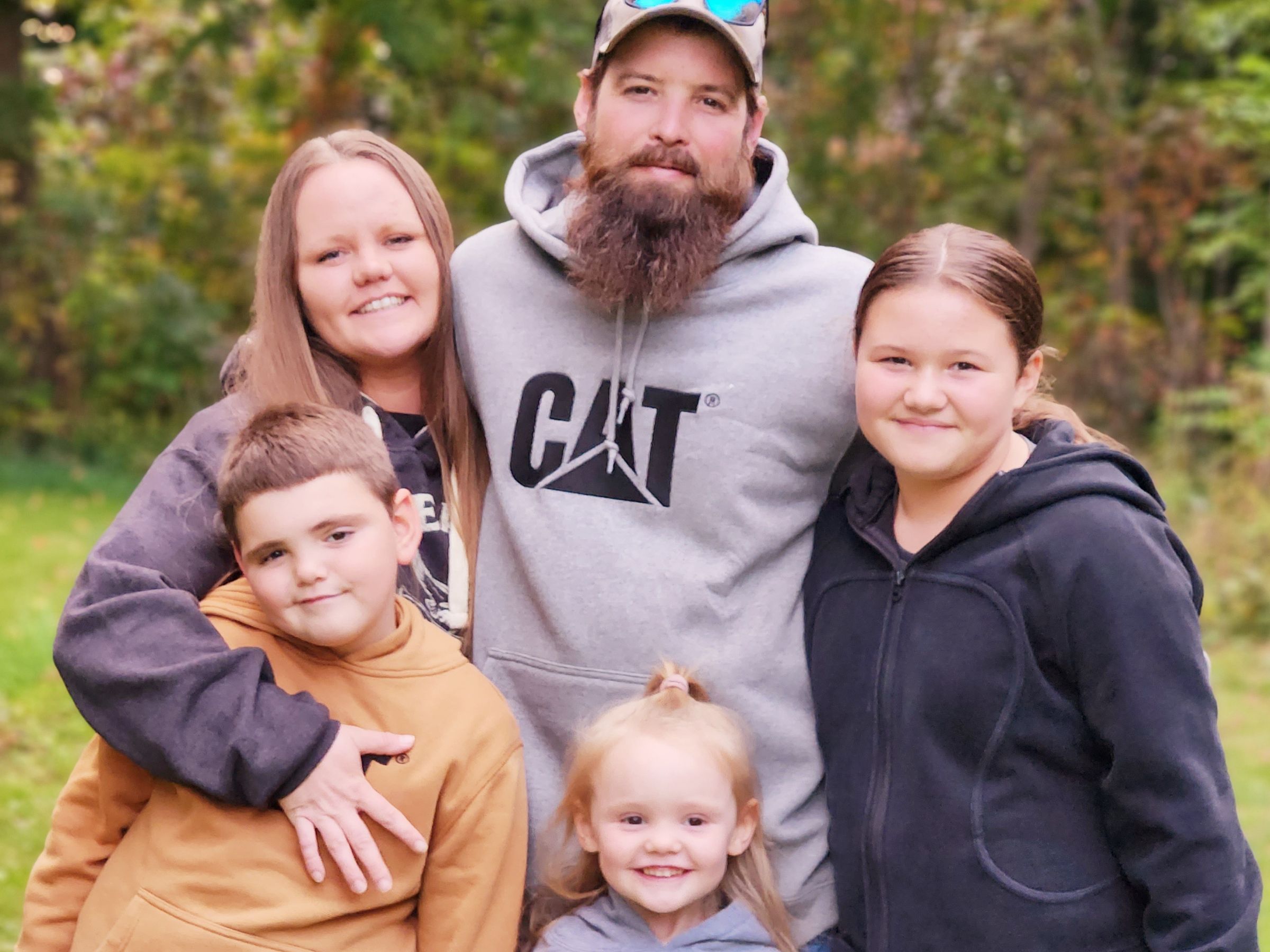 James, Kayla and their three children currently live in a rental home that is unsafe and cramped. The family is constantly dealing with mold issues, housing repairs that aren't fixed properly and do not have adequate space or bedrooms to accommodate their family of 5. 
"Living in a small space is so difficult, and with our ongoing mold issues, our home is not a safe environment for our children to grow up in," shares Kayla.  
Yet, like many who are renting, for James and Kayla, the idea of saving for a home of their own on top of paying high rental prices felt completely out of reach for them. 
Saving for a downpayment whilst also having to pay rent is next to impossible nowadays.
After hearing about Habitat for Humanity Peterborough & Kawartha Region's Affordable Homeownership Program through a family member, they decided to research further online and discovered that they met the eligibility requirements to apply. A few months after submitting their application, they received the good news of their approval for an upcoming build in the Fraserville community.  
Kayla and James' family will soon become the proud homeowners of Habitat's upcoming innovative build in Fraserville. The home will be well-suited for their family of five and will be constructed using 3D Print Technology in partnership with Cormor Inc, who will use a large-scaled 3D concrete printer – the first of its kind on the Canadian market! 
A Habitat home is a stabilizing force for a family. Better, affordable living conditions lead to improved health, stronger childhood development, and the ability – and financial flexibility – to make forward-looking choices.  
Not having to pay rent, and instead paying into something we own is going to be so wonderful. The kids are all going to have their own rooms to decorate and their own private space – we're excited!
Before moving into their new home, James, Kayla, and the kids plan to complete their 500 homeowner volunteer hours with Habitat for Humanity, 'wherever the work is needed,' at the ReStore, in the Office and helping with donation pick-ups!  
It still doesn't feel real! To finally have space for a kitchen table where we can sit to eat together as a family is a big thing for our family. We'll be a lot happier – and healthier – not having to live in mold anymore. We're excited to have the space we need and a yard to make new memories. We can't wait to make this our home!
Outside of work and school, the family loves visiting their trailer to get away from the city, whilst also going for walks, riding bikes and swimming together. 
When asked what they first think they will do when they move into their new home, they said, "We're going to look around and show the kids the rooms so we can figure out which bedroom belongs to who!" 
Interested in learning more about Habitat for Humanity Peterborough & Kawartha Region's homeownership program? Click here