Meet Jody – Leahy's Lane
Posted: 05-Nov-2021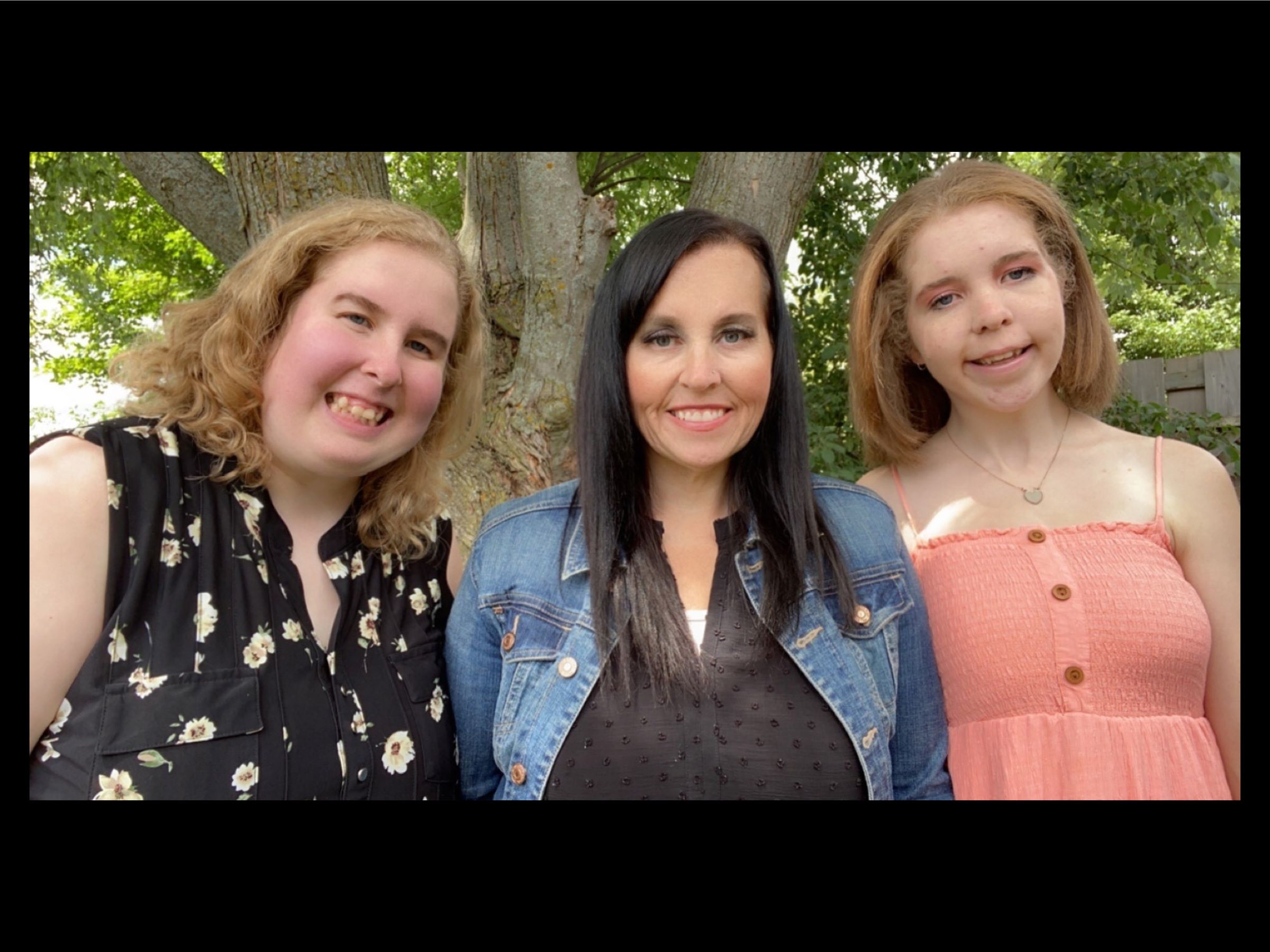 Being a single mom of two young adults with special needs has been the most challenging yet rewarding experience," says Jody. "Life has knocked us down on more than one occasion, but we have persevered.
Jody and her daughters, Megan and Brianna currently rent a semi-detached house. But regular maintenance such as snow removal and outdoor yard work have been a challenge with Jody's ongoing health issues.
Both girls have a passion for sports and play for Peterborough Challenger Baseball and for Special Olympics teams. As a family, they love going for walks, camping, fishing, and having kitchen dance parties. They are always on the go and are actively involved in the community. 
For Jody, the dream of being a homeowner has always been out of reach. But still, it has remained a dream that she has kept in her thoughts. 
When she recently read an article in the newspaper about Habitat for Humanity Peterborough & Kawartha Region and the 41-unit affordable condo development being built on Leahy's Lane in Peterborough, Jody took a chance and submitted an expression of interest. 
I never in a million years would've thought that our application would be approved," she says. 
But after progressing through the application process, Jody received good news – their application had been approved for homeownership!
It's a fresh start in life us," says Jody. "Purchasing a new Habitat home will give us a sense of pride and stability.
For the family, the ongoing pandemic has shown how isolating their lives can be and they're so looking forward to being able to interact with their new neighbours at Leahy's Lane and sharing common interests, goals, and a sense of belonging together.
A Habitat home provides a strong foundation for a family – an opportunity on which they can build a better life. A decent place to live and an affordable loan help homeowners save more, invest in education, pursue opportunities, and have more financial stability.
As part of the Habitat homeownership program, Habitat homeowners are required to complete a minimum of 500 volunteer hours before they move into their home and Jody and her daughters are ready to tackle those hours. Megan has already started volunteering at Kawartha Food Share, and they all hope to volunteer at the ReStore together as well.
Jody and her daughters will move into their new home on Leahy's Lane in February 2022 and plan to celebrate by giving thanks to everyone that made their new home possible. 
Habitat is turning our dream into a reality and for that we are extremely grateful," says Jody. "This is a once in a lifetime opportunity!
Jody adds, "it's an investment that will give us peace of mind and a place where we can build lifelong memories together, in a place that we actually own." 
Interested in learning more about Habitat for Humanity Peterborough & Kawartha Region's homeownership program? Click here.