Meet Kara & Joshua – Leahy's Lane
Posted: 29-Oct-2021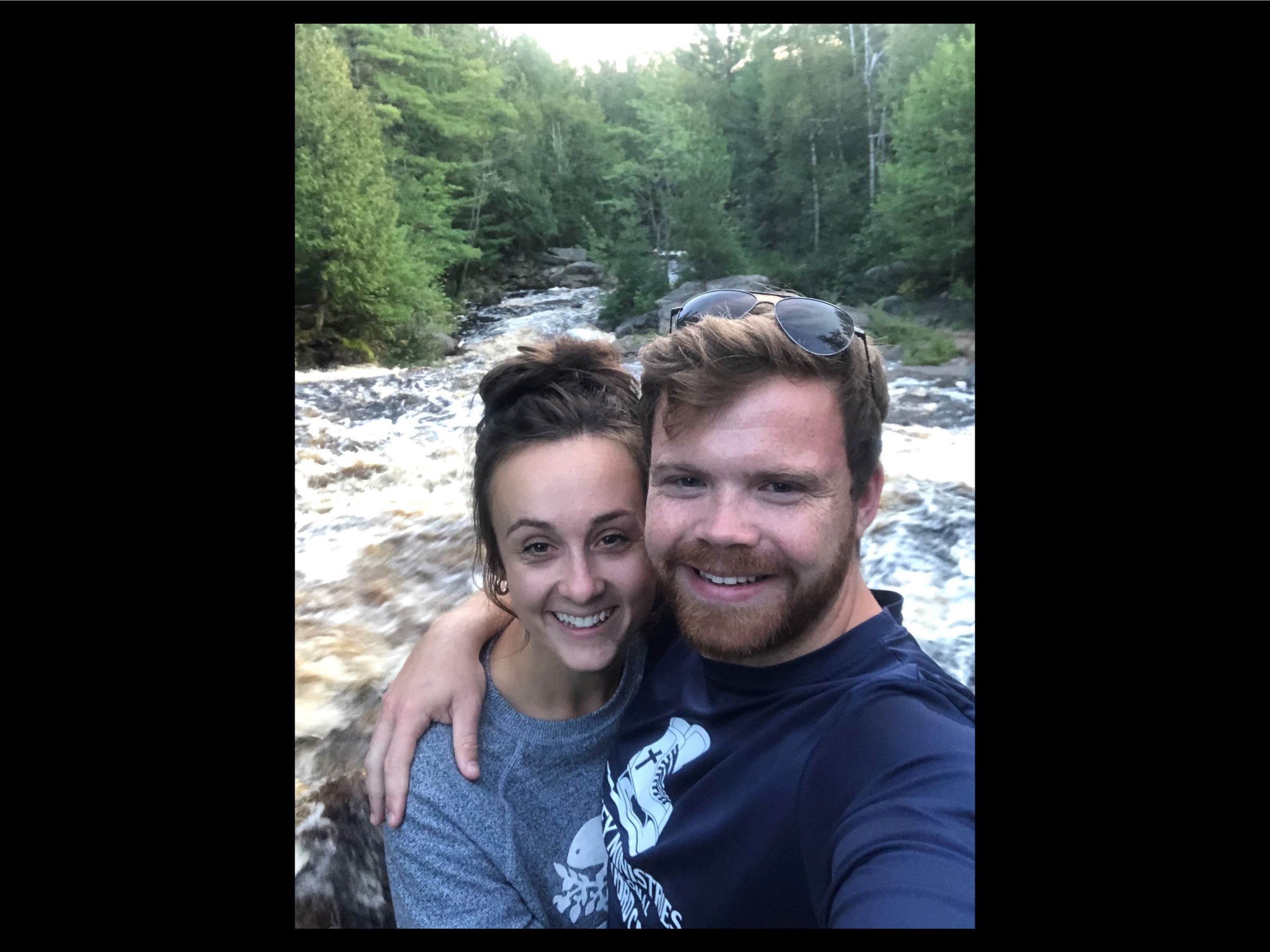 Imagine dreaming of starting a family and trying to put down a stable foundation to build your family, but time after time … after time, you are consistently outbid on every home you try to purchase. Each time you get your hopes up only to have them flattened repeatedly.
That's the case for married couple Kara and Josh. Like many couples their age, they love being outdoors, getting together with friends and family, volunteering, and spending quality time together – AND they've been consistently outbid on every home they've tried to purchase – repeatedly.
Individually, homeownership has been a dream of both of ours," says Kara. "We desire to have a place that we can call our own and make our own memories with our future family.
Josh has always desired to own his own place but was never able to afford it on a low-income salary working for a not-for-profit organization helping at-risk youth. He knew that this job was his calling and hoped that eventually, an opportunity would come for him to find a place of his own. For Kara, she had moved around a lot and was never able to lay down roots. 
When the couple met, they both desired to find a place that they could purchase and gain equity in together.
We know with the high amount of rent we pay that we could afford a mortgage," says Kara. "We were actively engaged in trying to buy our first home and get into the homeownership market, but sadly we were always outbid.
Currently, both Josh and Kara work from home in their small basement apartment. It's a crowded space to function as two offices and a home. Plus, there is very little natural light in the basement, which they acknowledge can be challenging to their mental health.
A friend of theirs heard of their housing challenges and suggested Habitat for Humanity Peterborough & Kawartha Region as an option. Kara and Josh looked further into Habitat's homeownership program and submitted their application.
Habitat helps provide a hand-up into affordable homeownership – an opportunity for families to build a better life. Better, affordable living conditions lead to improved health, stronger childhood development, and the ability – and financial flexibility to make forward-looking choices.
Today, Josh and Kara are excited to have been selected as one of the 41 new homeowners for Habitat for Humanity Peterborough & Kawartha Region's innovative new affordable condo development on Leahy's Lane in Peterborough. 
Owning a home will not only be an investment into the housing market, but it will also give us a place to make our own family memories," says Josh.
And once construction of their new home is completed, and they've completed their required 500 volunteer hours; what will they do first?
"Sit on the couch and take it all in," says Josh. "This has been a long process for us to get to this point and we want to enjoy every second of it."
Interested in learning more about Habitat for Humanity Peterborough & Kawartha Region's homeownership program? Click here.