Meet Kelli & Scott – Leahy's Lane
Posted: 11-Feb-2022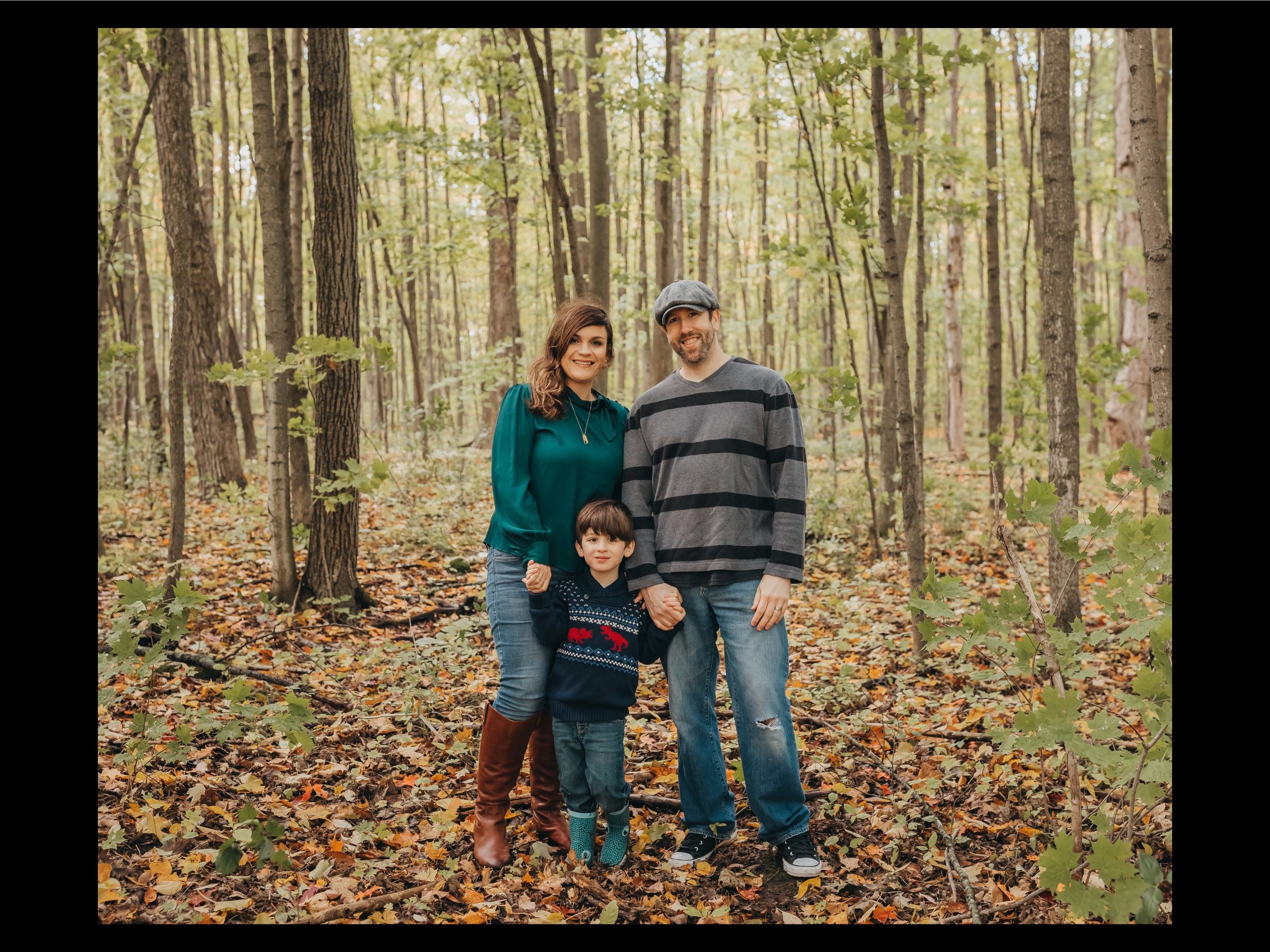 Kelli, Scott, and their young son are currently living in a rental home with mildew and ventilation issues. There is also no sidewalk on their street, creating safety challenges for the long walk to their son's bus stop.
Like many who are renting their homes, for Kelli and Scott there is always the fear that their landlord may choose to sell the home, not renew lease agreements, and raise the price of rent. But with the current housing market and the dramatic increase of bidding wars, Kelli and Scott feel like decent and affordable homeownership is completely out of reach for them.
We want to be homeowners to have a sense of stability and security for ourselves and the future of our family, and a place we can truly call our own," says Kelli.
As a family they love going to local parks, spending time exploring the nature trails and activities around the City of Peterborough, enjoying live music, and going to the movie theatre. Their son Keaton enjoys going to school, taking part in math and science experiments, and doing arts and crafts.
Kelli learned about Habitat for Humanity Peterborough & Kawartha Region through her workplace and through her familiarity with the Habitat ReStores. After seeing an advertisement online that Habitat PKR was building affordable condos in Peterborough, Kelli and Scott immediately started on their homeownership application.
Now this Spring, Kelli and Scott are excited to be one of the 41 homeowner families moving into Habitat PKR's innovative new affordable condo development at Leahy's Lane in Peterborough.
Moving into a Habitat home will give us the sense of stability and security that is missing as renters. We're happy to be investing in our future," says Kelli.
Through shelter, Habitat for Humanity empowers. A decent place to live and an affordable loan help homeowners save more, invest in education, pursue opportunity, and have more financial stability.
It's an immense relief knowing that we can plan our monthly expenses and not have to be concerned about losing a rental or not being able to come up with a large down payment.
When Kelli, Scott, and their son Keaton get a hold of the keys to their new home they plan to start decorating and making it feel like their own.
Home to us means a safe and secure place that our family feels comfortable in and looks forward to coming home to," says Scott.
Interested in learning more about Habitat for Humanity Peterborough & Kawartha Region's homeownership program? Click here.