Meet Olivia & Paul – Peterborough Homeowner
Posted: 16-Dec-2020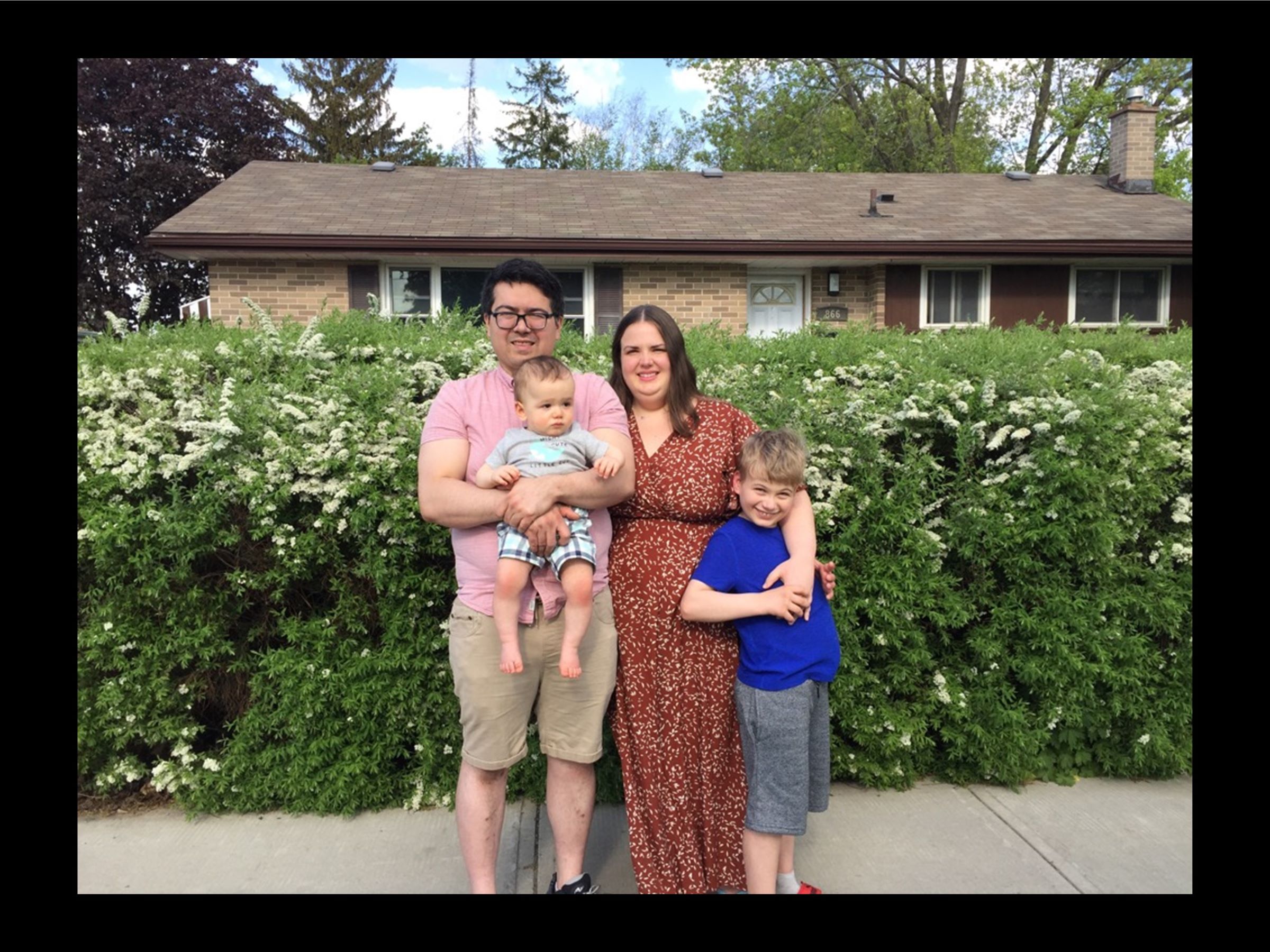 My husband and I have always wanted to be homeowners. It has been a lifelong dream for the both of us," says Olivia. "But we always thought and believed that renting was our only option." 
Not only that but even finding an affordable rental to meet their needs as a growing family was proving to be impossible. With limited space and storage, they had outgrown their 2-bedroom basement apartment and there was very little space for their kids to play and be kids.
Finding a place to rent in general is difficult, but also finding one that is reasonably affordable for a working family, is impossible," says Olivia. "We thought there were no opportunities for us as homeowners and very little rental opportunities that we could afford to accommodate our growing family.
Olivia was a single parent to her son Jackson (9) when Paul came into their lives in late 2017. The couple married in 2019 and welcomed son Jayden (1) into their family in 2020. Today, the four of them enjoy spending quality time together by playing outside, watching movies, and battling each other in Mario Kart. 
The couple had heard of Habitat for Humanity before, but this was the first time they learned how the process worked. When they realized that they were eligible and could be part of the Habitat family, they immediately applied for homeownership on Leahy's Lane.
And now their dream of homeownership has come true! Olivia and Paul, along with their children, are one of the 41 new homeowners who will be moving into the innovative new condo development in February 2022. 
It will change our family's future because it will give us stability, independence, and a safe haven to raise our children," says Olivia. "It will give us peace of mind knowing that we have control over our living situation. It is a dream come true!
When asked what their first memory-making activity will be once they move into Leahy's Lane, Olivia said "we will eat a meal together and explore," Olivia adds, "home is a safe haven, a place where you can feel secure and comfortable. It's a place you never want to leave and a place you always want to come back to."
You could be a homeowner. Interested in learning more about Habitat for Humanity Peterborough & Kawartha Region's homeownership program? Click here.