Meet Shannon – Leahy's Lane
Posted: 28-May-2021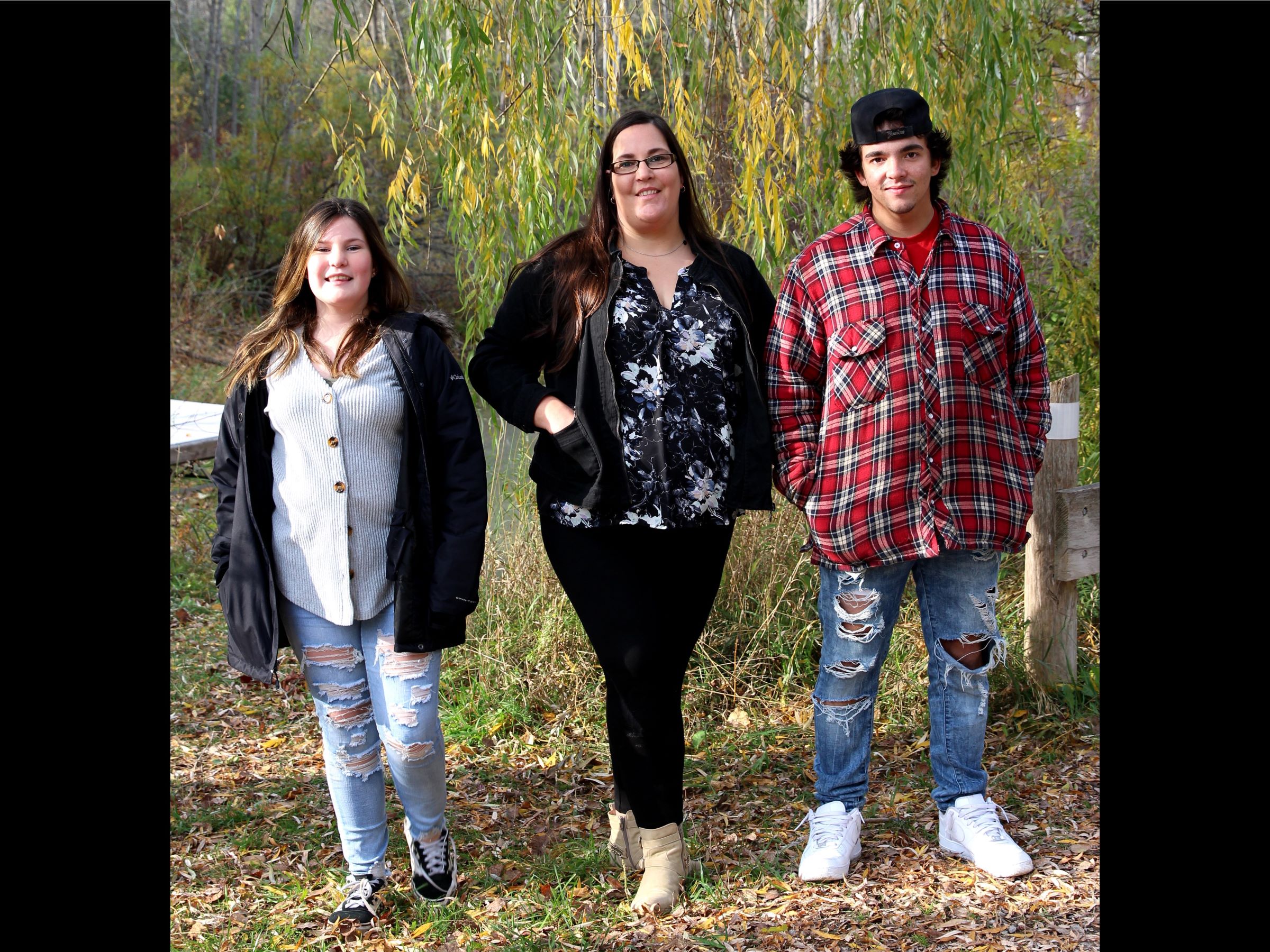 Shannon has a good job with a decent wage, working at a local cardiology clinic, but like many single mothers, it was impossible for Shannon to save for a down payment while paying high rental costs. In addition to the deteriorating condition of her rental home, she faced an uncertain future knowing that her home could be sold out from under her at any time.
It was financially impossible to save a down payment while paying rent on my own. It wasn't enough to buy anything independently on a single income.

Shannon
Shannon is the proud mother of two wonderful children – Keenan (18) and Danni (12). As a family, they enjoy camping, kayaking, and having dinners with friends and family. Keenan enjoys playing football and Danni loves to horseback ride and explore arts.
Currently, Shannon and her two children are renting an old farmhouse on the edge of town. When there's a hard rain, the roof leaks into the bathroom and her daughter's bedroom. This has resulted in water damage in her daughter's bedroom and the ceiling turning black in the bathroom.
But soon, life will look very different for Shannon and her family.
Shannon is thrilled to be one of the 41 new homeowners at Habitat for Humanity Peterborough & Kawartha Region's new affordable condo development on Leahy's Lane in Peterborough.
I cried tears of joy just hearing the news that I was accepted to the Habitat homeownership program.
Owning a permanent home will bring a sense of security and stability that Shannon and her family are really looking forward to.
"To have the opportunity to own a home and know that you have stability and are building equity is an amazing thing," she says. "I won't have to worry about whether or not I have to move if my rental is sold and where I could go with the skyrocketing housing prices."
Every parent wants a better future for their family. A Habitat home is a strong foundation for a family, an opportunity on which they can build a better life.
It means everything to me. Home is where you are safe and loved with your family. Thank you a million times over!
Interested in learning more about Habitat for Humanity Peterborough & Kawartha Region's homeownership program? Click here.