Meet Natasha & Josh – Warsaw Homeowners
Posted: 08-Jul-2019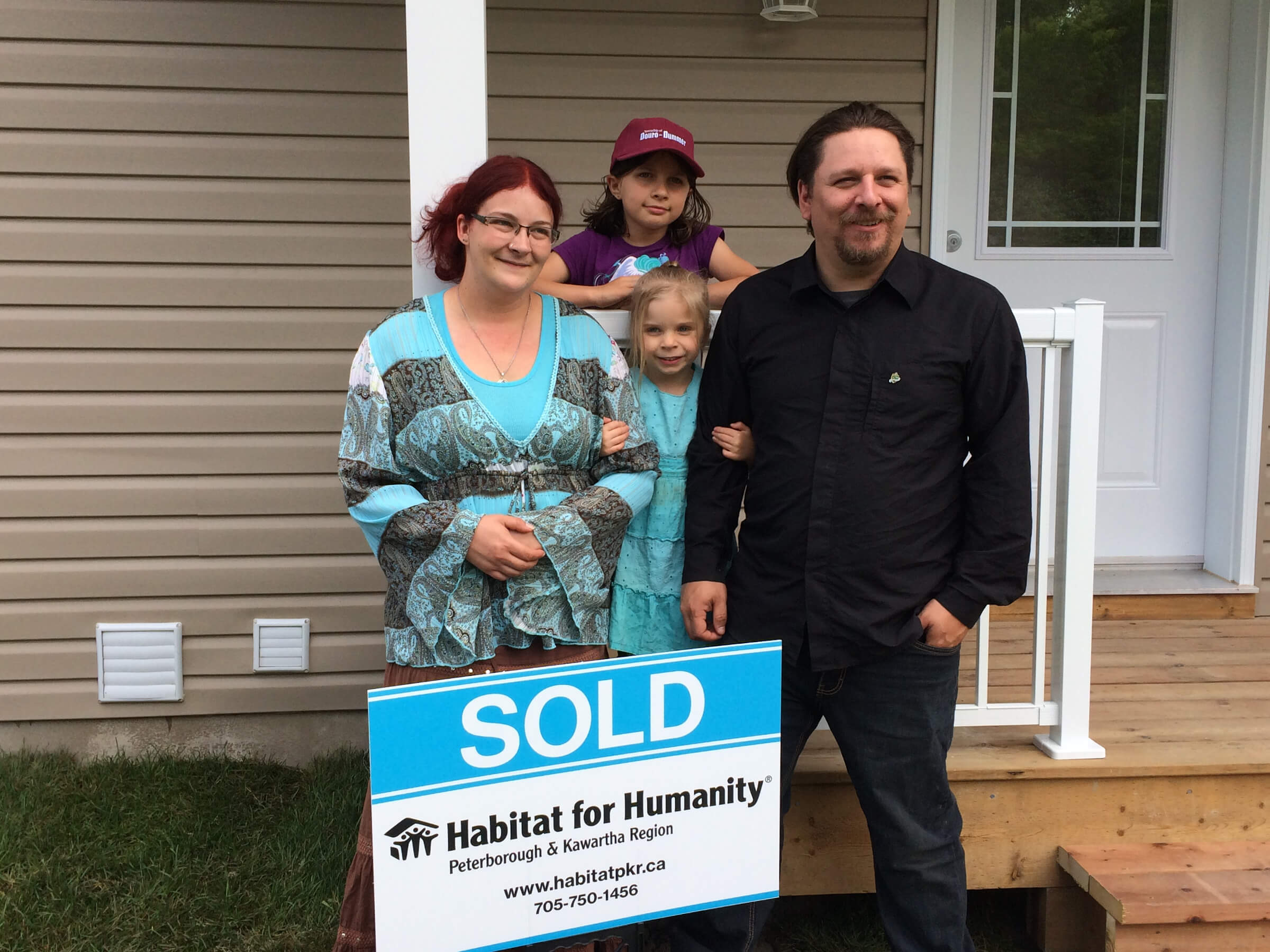 On July 28, 2016, Habitat officially broke ground on the Community Build Warsaw Project in Warsaw. The three-bedroom, single-family detached home is being purchased by Natasha and Josh, and their two daughters, Autumn and Jasmine.
For Natasha and Josh, owning a home represents a sense of stability and a place for their children to grow up feeling safe.
Natasha and Josh met while using services of the Youth Emergency Shelter twelve years ago.
By purchasing their Habitat home, the family is happy to be investing in something that will benefit their family for years to come. By becoming homeowners, Natasha and Josh are pleased to provide their family with a stable place to live that their children will always be able to call home. They are thrilled to have a backyard where daughters Jasmine and Autumn can play safely, and Natasha is looking forward to having a garden of her own for the first time.
Natasha and Josh have completed their sweat equity hours by volunteering to build their own home as well as on other Habitat projects. The family helped out at many special events and volunteered at the ReStore on a regular basis.