Meet Tanya & Duane – Curve Lake Homeowners
Posted: 08-Jul-2019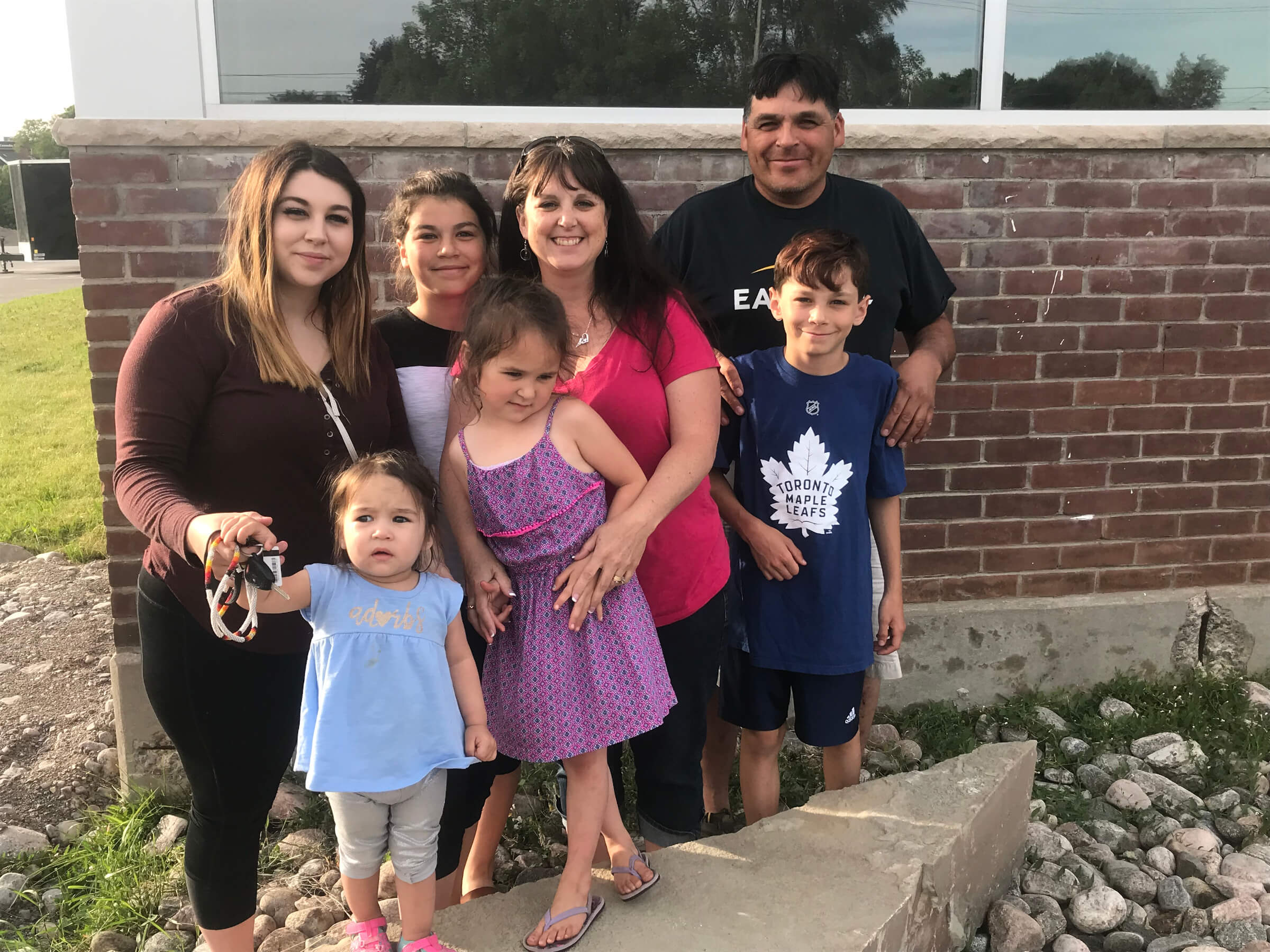 The family is currently living in a very small 3-bedroom, one-bathroom home in Curve Lake. Their rental home needs new windows, doors, a new roof, and many other necessary repairs. They were finding it very challenging to get a mortgage and build a home or buy a home on the territory.
Tanya applied for a Habitat home after attending an information session that was held at Curve Lake First Nation last year.
Duane is a homebuilder by trade and was discouraged that he wasn't able to build a home for his family. Duane is grateful for this opportunity to help build a home for his family & partner with Habitat for Humanity.
The family loves camping, swimming, and fishing together. Duane is an avid fisherman and is involved in many fishing tournaments. The children are very involved in sports such as hockey, baseball, and ballet.
The children are all very excited to have their own bedrooms and are looking forward to many sleepovers with their cousins & friends.
For Duane and Tanya, homeownership means that they will achieve financial independence and stability for their family's future.