Meet Yun-Fan & Taylor – Leahy's Lane
Posted: 05-Nov-2021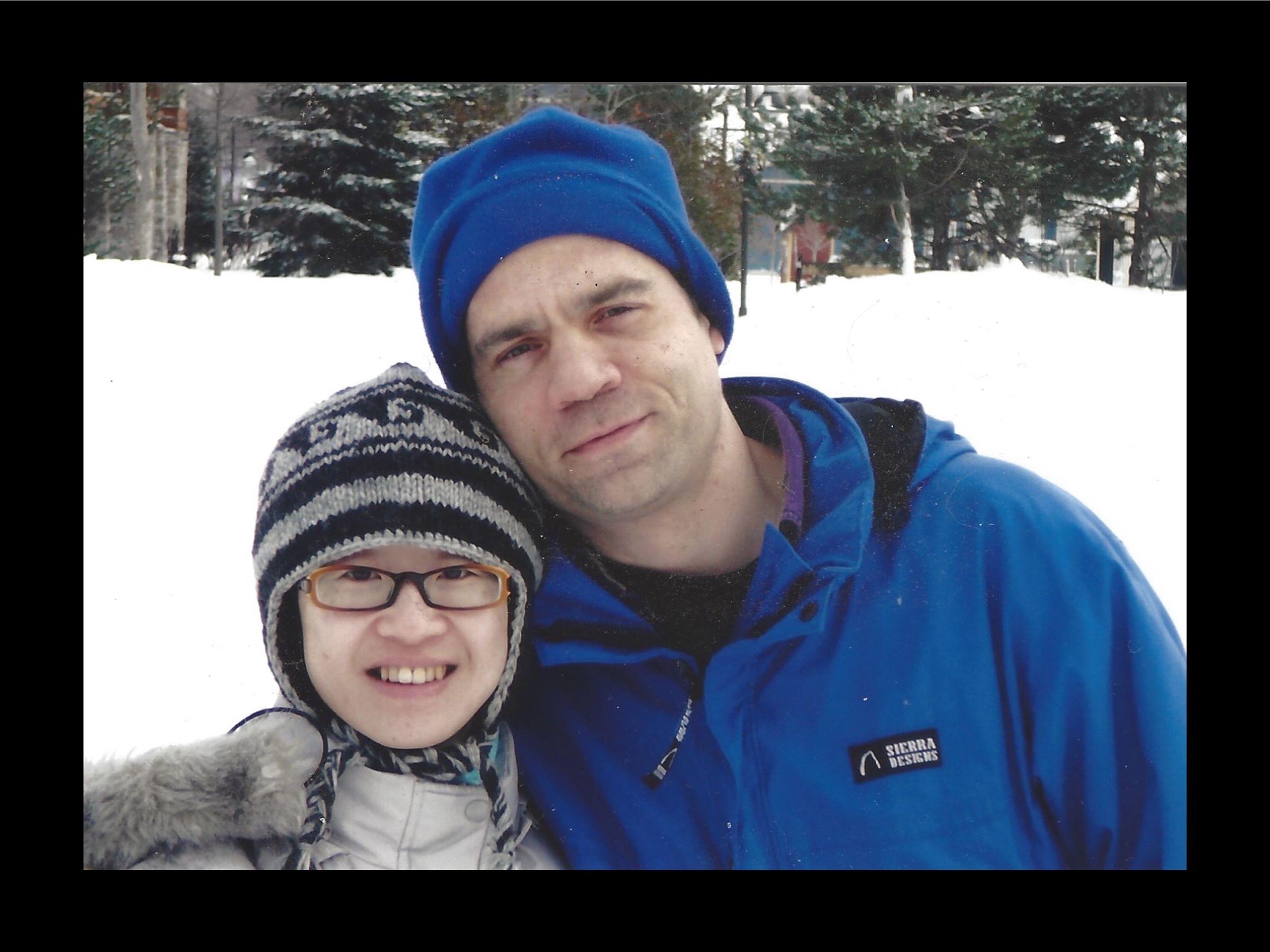 It's every renter's nightmare. Living in a small apartment with mold growing behind the walls, ceiling, and under the sink. A landlord that does not keep up on necessary repairs. And a constant feeling of being unsafe. 
This is Yun-Fan and Taylor's current reality.
We've been forced to pay for our own repairs within our apartment," says Yun-Fan. "And sometimes it just doesn't feel safe to live here. The door to the shared building entrance doesn't close properly, so anyone can enter the building, and that's scary.
As a Canadian immigrant, Yun-Fan found it impossible to find a job upon their arrival in Peterborough. Determined to build a new life, the couple borrowed money so that Yun-Fan could enroll in the Early Childhood Educator program at Fleming College. After graduating, Yun-Fan secured employment in this field. 
Taylor has precarious employment. This means that the couple must rely on Yun-Fan's steady income – and it's not enough to afford a decent place to rent, let alone save for a mortgage. 
As avid shoppers at Habitat ReStores, this couple has been well acquainted with Habitat for Humanity Peterborough & Kawartha Region for years. But it wasn't until a co-worker mentioned their positive experiences with purchasing a Habitat home, that Yun-Fan and Taylor realized that this may be their opportunity to realize their dream of homeownership too.
A Habitat home can be a stabilizing force for a family. Better, affordable living conditions lead to improved health, and the ability – and financial flexibility – to make forward-looking choices.
Recently, Yun-Fan and Taylor received the life-changing news that they were approved for homeownership with Habitat. In early 2022, they will be moving into Habitat for Humanity Peterborough & Kawartha Region's innovative new affordable condo development, currently under construction on Leahy's Lane in Peterborough.
Receiving their notice of acceptance for first-time homeownership was incredibly emotional for Yun-Fan, and Taylor especially.
Home is a tender and a sensitive word when you grew up in multiple family environments, constantly seeking security," says Yun-Fan. "A home to Taylor is not only a place to live but also a place to feel love, belonging, and a place to be able to care of your own personal well-being.
All Habitat homeowners are required to complete a minimum of 500 sweat-equity hours prior to receiving the keys to their Habitat home, and Taylor has already jumped at the chance to support the Habitat ReStore. Taylor has happily helped with accepting donation drop-offs, cleaning, and providing customer service.
To us, a home means a safe place to return to every day," says Yun-Fan. "It's a place you can create and reinforce what is important to us now and in the future.
Yun-Fan continues, "owning a home will provide our family with the security and equity that we can build on in the future. It will also bring light and hope to our lives."
You could be a homeowner. Interested in learning more about Habitat for Humanity Peterborough & Kawartha Region's homeownership program? Click here.