An Update on Leahy's Lane Build
Posted: 07-Nov-2020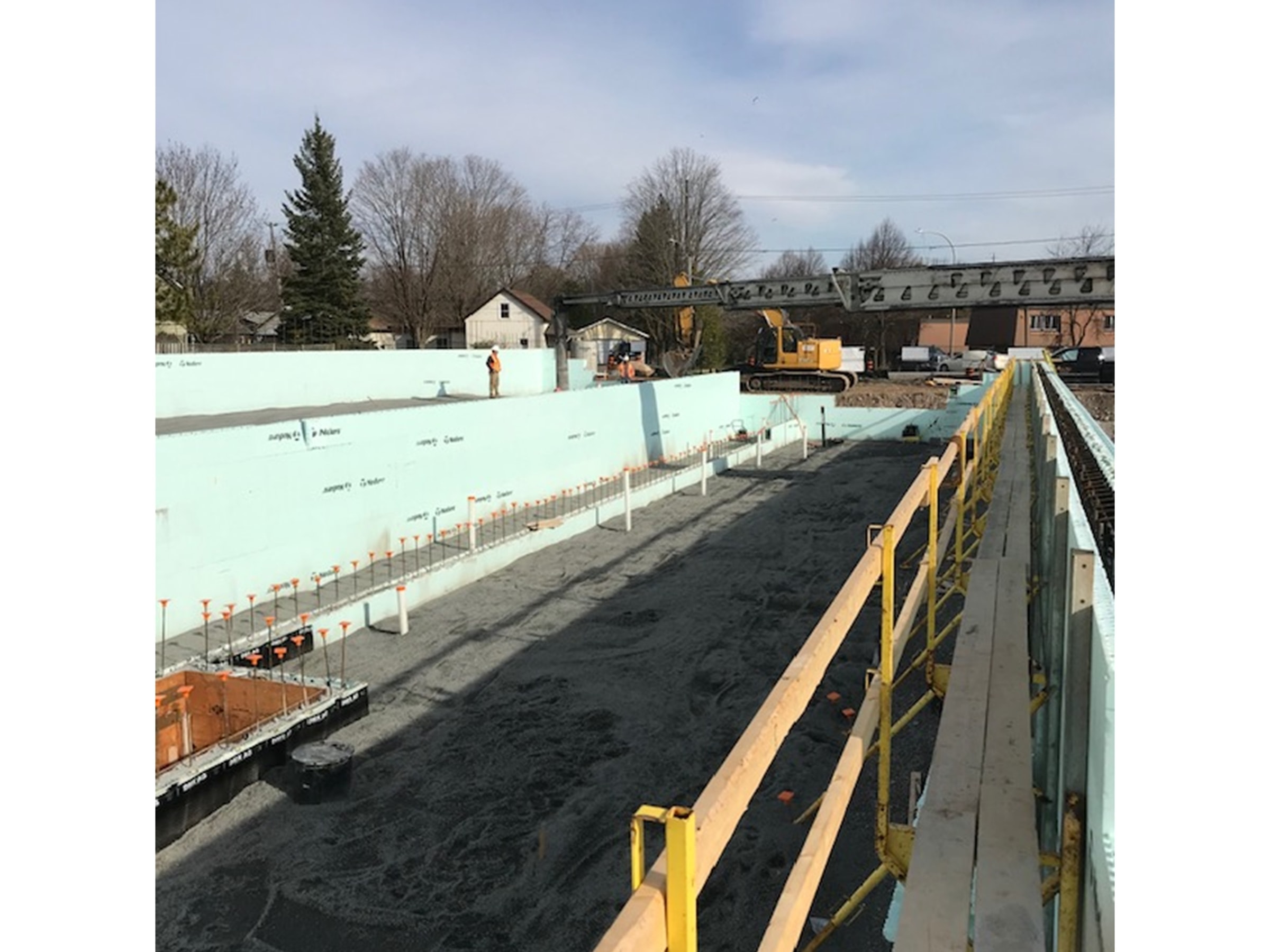 We are building a 41-unit affordable condo development in Peterborough. Located at 33 Leahy's Lane in Peterborough, we had yet another fantastic month on the build site this past month.
Thanks to all of our partners for continuing to show an extraordinary commitment to this multi-residential project – Habitat for Humanity Peterborough & Kawartha Region's largest build project to date. The progress on site work, ICF, plumbing, electrical, HVAC, and waterproofing, is a testament to how well the consultants, project team, trades, and suppliers are working together to make this decent, affordable homeownership project possible. We are looking to be on schedule to complete the basement and be out of the ground before snowfall.
At Habitat for Humanity Peterborough & Kawartha Region, we bring communities together to help working, lower-income families and individuals build strength, stability, and self-reliance through affordable homeownership. Because we believe that everyone deserves a safe and decent place to live.
We are currently recruiting homeowners for this development. A perfect blend of city and suburb, these affordable condos are surrounded by pockets of woodland, walking paths, and plenty of parks. Located a few blocks away from downtown Peterborough, you'll find quick and easy access to public transit. The Habitat condos are located on Leahy's Lane, just a hop, skip, and a jump from Parkhill Road and slightly east of Nicholls Oval Park. This quiet neighbourhood offers a unique balance of tranquility and community – making it a comfortable yet exciting place for families, singles, couples, and seniors to live.
Want to be a homeowner here?
Sign up for a virtual info session.
Applications are still being accepted.