Artwork Sale at the ReStore
Posted: 05-Oct-2020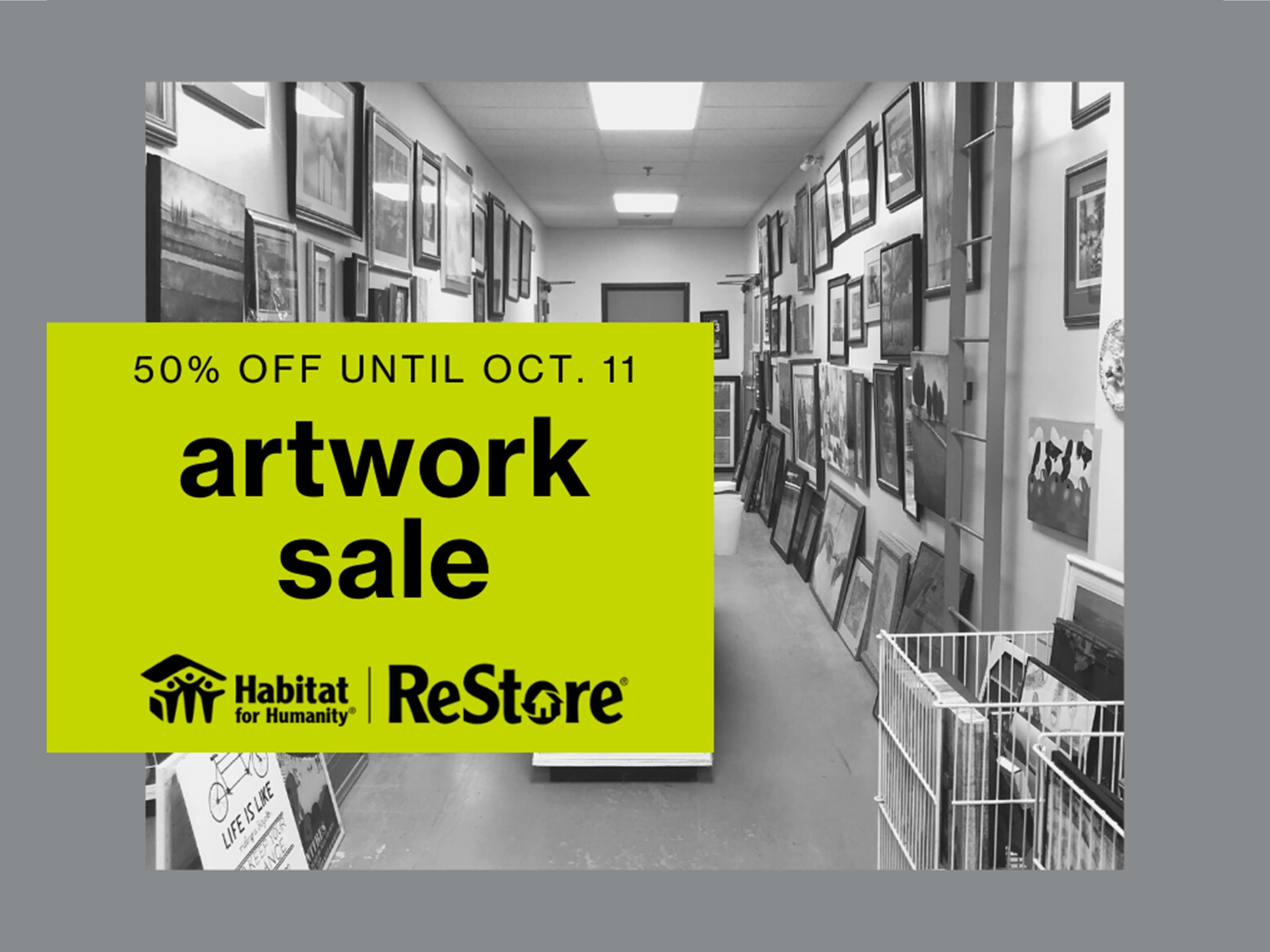 Say no to boring walls! Visit a Habitat ReStore in Peterborough or Lindsay this week and save 50% off all artwork. Sale is on from Monday, October 5 to Sunday, October 11, 2020.
If you are looking for a sign this is it. We're open from 9 am to 5 pm Monday to Saturday.  And from 10 am to 4 pm on Sunday.
300 Milroy Drive, Peterborough
550 Braidwood Ave., Peterborough
55 Angeline St. N., Lindsay
Want more info? Call 705-750-1456 or email restore@habitatpkr.ca.