Come Volunteer with us!
Posted: 01-Aug-2019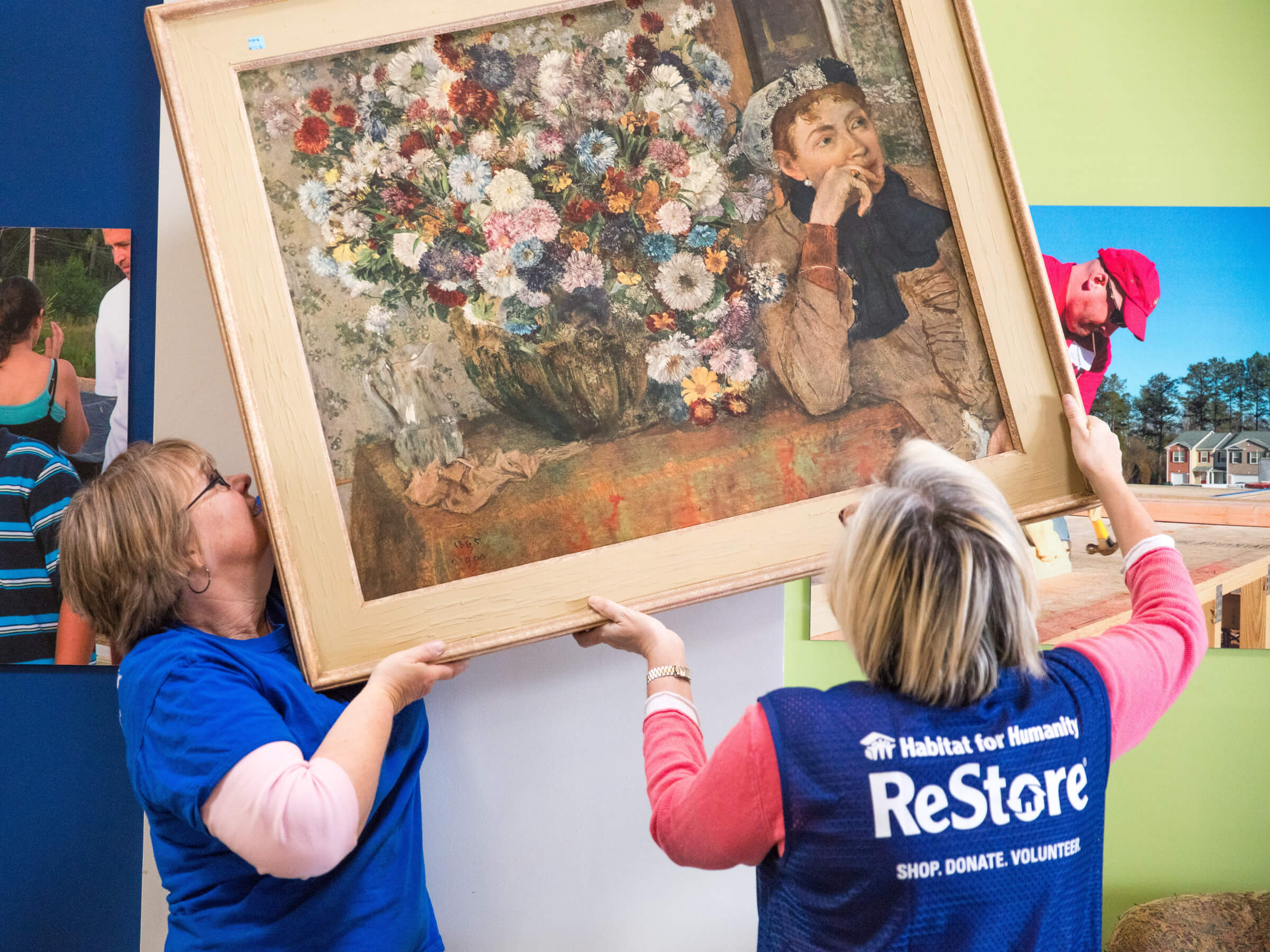 Want to know what makes Habitat ReStores so successful? You. Our donors, customers and, most importantly, our volunteers. Habitat ReStores provide an opportunity to volunteer year-round. They are always looking for new volunteers and are a great place to learn skills and meet new people, all while helping build more affordable Habitat homes for local families.
We are currently looking for volunteers to help out at our Peterborough South ReStore, on Braidwood Avenue and our Lindsay ReStore, on Angeline Street.
When you volunteer with Habitat ReStore, you're helping low-income families build a brighter future.
No experience is necessary. Whether you have retail experience in merchandising, customer service, or no experience at all and simply enjoy giving back and working with others, there are fun and fulfilling opportunities to help out at ReStore.
Volunteers provide support to Habitat ReStores in a wide variety of ways. ReStores strive to keep operating costs as low as possible to maximize the amount of money that goes directly to benefit your community, and volunteers are one of the ways to achieve this. Volunteers also help ensure every ReStore is a great experience for donors and shoppers.
Volunteer Opportunities at your Habitat ReStore:
Merchandise Assistant: Assist ReStore employees in maintaining a clean and attractive store, sorts donations, price items, & assist customers
Customer Assistant: Greet customers and assist them in their shopping, and answers customer's questions.
Donation Ambassador: Assist in accepting donations to ReStore, helping donors to unload product from vehicles, or join us on the road as an assistant to our driver collecting donated items from local residents.
Quality Control Volunteer: Join our team of dedicated volunteers who test donated products such as lighting, small & large appliances, or electronics.
Creating Decorative Displays: Do you like being creative and making things look visually appealing? Do you enjoy straightening and organizing? Merchandise on our shelves is constantly on the move. We need you to make our store look good!
Deconstruction Team: This is a hands-on deconstruction team that goes into homes to remove donations of kitchens, doors, windows, bathrooms and more.
Assembly: Do you love to put furniture together? Help us assemble pieces to be displayed in the store!
When you help the ReStore, you help the community. Our profits pay for 100% of Habitat Peterborough & Kawartha Region's operating costs so that every dollar donated goes directly to building Habitat homes in your community. Contact us for more information on how to get involved. Email volunteer@habitatpkr.ca or call (705) 750-1456 Ext. 205
In addition to helping Habitat ReStore provide decent places to live for families in your community, you also can expect a great time while volunteering at Habitat ReStore! You'll get to interact with ReStore staff as well as your fellow volunteers, which may include future Habitat homeowners that often serve as volunteers in ReStores as part of the sweat equity investment for their home.
There are many ways to volunteer with Habitat. No matter which way works best for you, feel good knowing your efforts make a difference in your community while enjoying the additional benefits of volunteering. When you volunteer with Habitat ReStore, you're helping low-income families build a brighter future, since proceeds from our ReStores go directly toward our home building projects in your community.