COVID-19 Update – Temporary Closure
Posted: 19-Mar-2020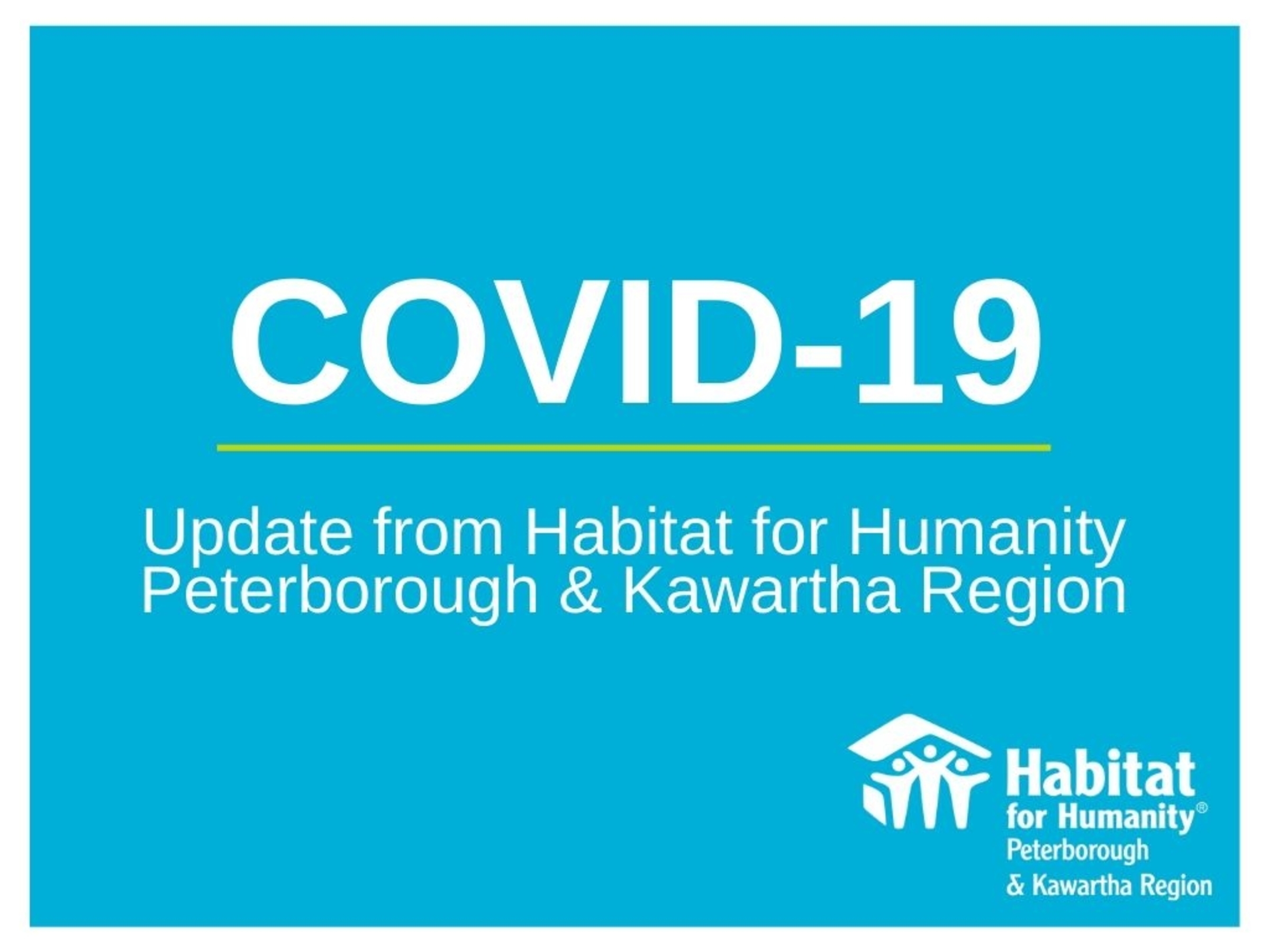 To our valued Habitat Peterborough & Kawartha Region family,
From a strong sense of obligation to protect the health and well-being of our customers, donors, volunteers, families, partners, and staff, we have made the very difficult decision to temporarily close our 3 ReStores in the Peterborough and Kawartha Region, effective March 18.
This includes the ReStores located at: 550 Braidwood Ave. in Peterborough, 300 Milroy Drive in Peterborough, and 55 Angeline St. North in Lindsay. In addition, we will be closing our Head Office, build sites, and ReWorkshop until further notice, in order to support recommended social distancing efforts. Should you have any questions please email info@habitatpkr.ca, as this email will be monitored remotely during the temporary closure.
Please note we are unable to accept donated items at our ReStores during this time and our donation pickup service is now suspended. We kindly ask the public to refrain from leaving any materials for donation at any of our ReStore locations during this temporary closure.
These are difficult and unsettling times, and we are in this together – please know how grateful we are for your support. We wish you and your family safety and well-being in these days and weeks ahead. And we look forward to welcoming back our customers, donors, volunteers, families, staff, and community stakeholders as soon as it is safe to do so. Stay well!