Keeping Us Safe From Electrical Harm
Posted: 21-Oct-2021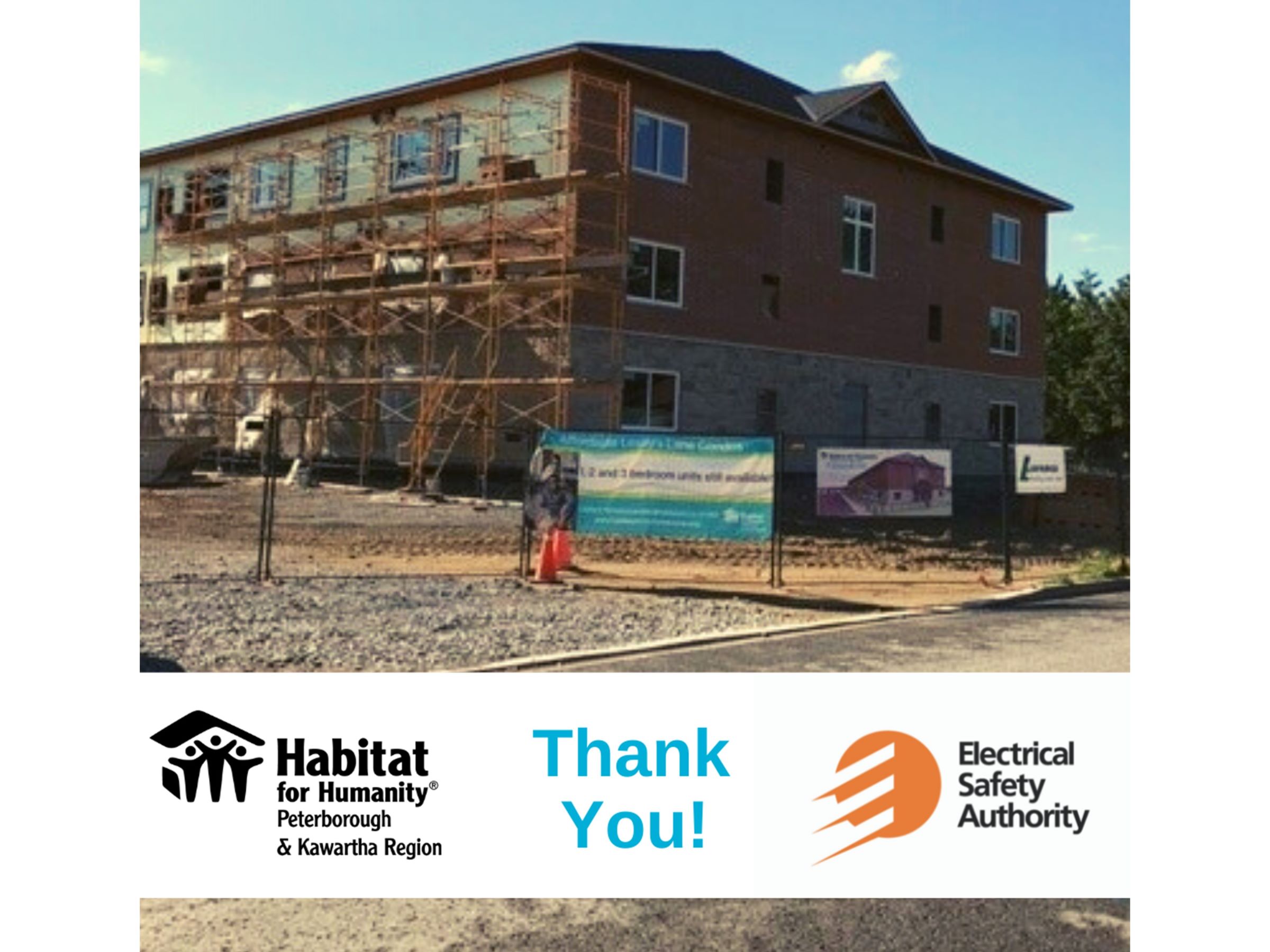 A huge Habitat thank you to the AMAZING community-minded team at Electrical Safety Authority (ESA) for keeping us safe from electrical harm and for their continued generous support of our Habitat home builds.
Habitat for Humanity Peterborough & Kawartha Region can always count on ESA to help keep our Habitat Homeowners safe from electrical harm. They've also played a key role in the success of many of our affordable home build projects AND they've stepped up again – helping us to reduce costs and increase safety on our building of 41 affordable condos at our Leahys Lane Build in Peterborough, Ontario.
Electrical Safety Authority has a mission to improve electrical safety for the well-being of the people of Ontario. Their values of safety, accountability, leadership, collaboration, integrity, and trust, shine through in their commitment to supporting their community. Learn more about ESA here.
A Habitat home is a stabilizing force for a family. Better, affordable living conditions lead to improved health, stronger childhood development, and the ability – and financial flexibility – to make forward-looking choices.
Support from Habitat's partners, donors, and volunteers helps Habitat for Humanity Peterborough & Kawartha Region build strength, stability, and self-reliance through affordable homeownership in your community. We truly cannot do what we do without incredible partners like Electrical Safety Authority – thank you for helping to empower through shelter!
For more information on Habitat for Humanity Peterborough & Kawartha Region's affordable homeownership opportunities in the Peterborough and Kawartha Region, please contact homeownership@habitatpkr.ca.