Full Steam Ahead for Leahy's Lane
Posted: 06-Oct-2020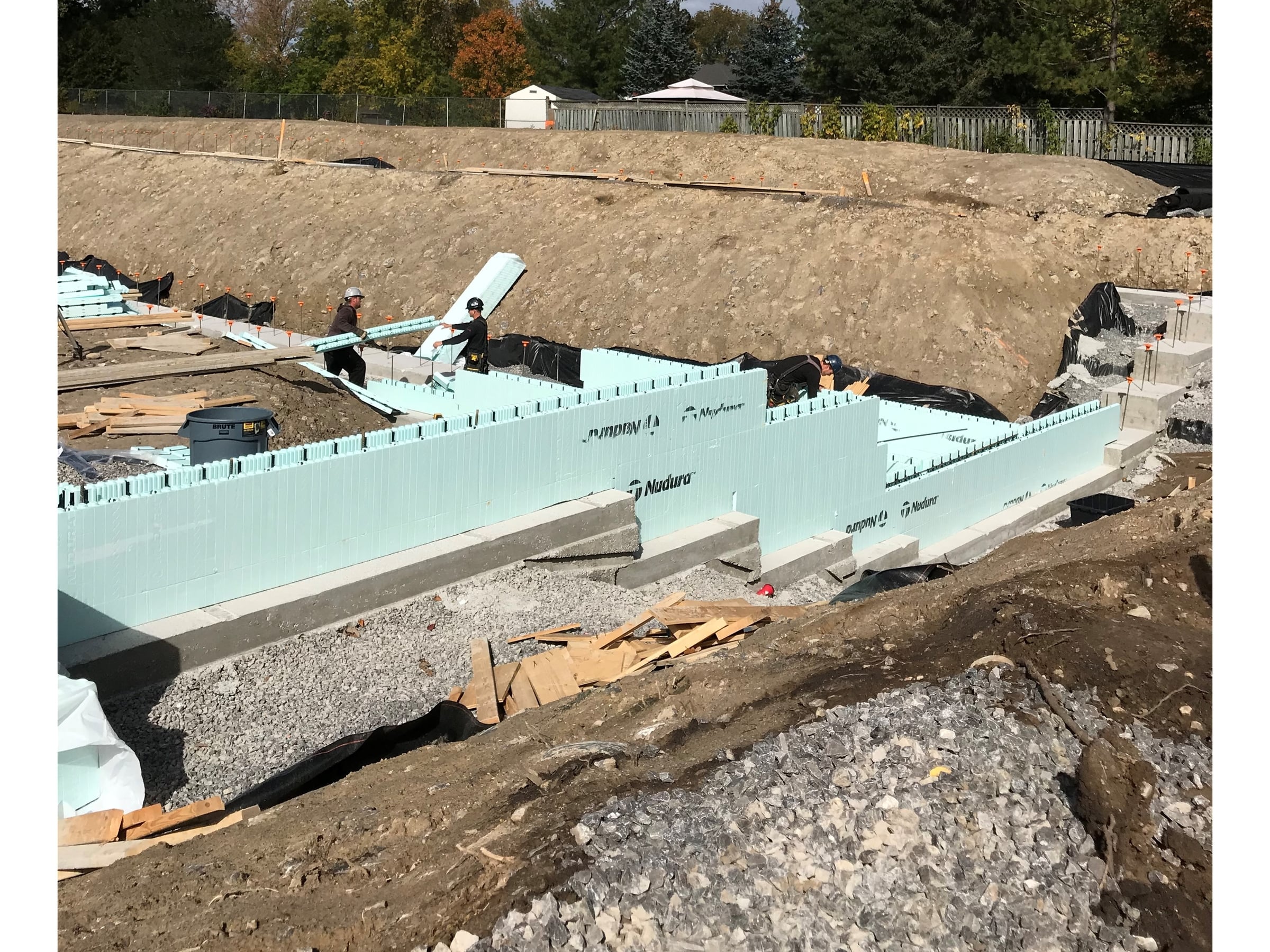 These last few months have been very busy on our build site at 33 Leahy's Lane in Peterborough. We have had major deliveries from our partners at Alf Curtis Home Improvements for form materials and Kawartha Metals with our first stack of rebar.
R&M Smith Contracting worked hard to complete form work in record time in order to get ready to pour the footings. After visits from Nusite Contractors to waterproof the elevator pad, and inspections from MJ Davenport, our Structural Engineer, Cambium Consulting & Engineering, our Field Review Consultants, and our City of Peterborough Building Inspector, we were passed and ready for concrete.
90 cubic meters of concrete was then delivered by our partners at Lafarge Concrete, with a pumper truck assist from our friends at Wuis Bros. The crew from R&M Smith made short work of 10 concrete trucks to finish the pour before the rain. Cambium was also on hand to perform testing to ensure our condo project gets off on the right foot(ing).
Next up for is another visit from JD Barnes to pin for the foundation, a generous donation of rigid foam insulation from Dupont, and our first shipment of ICF from our incredible partners at Nudura Inc. We're now full steam ahead on the below-grade foundation walls. Woo hoo!
Thank you to all of our partners for their amazing work, including as always, a big thank you to all of our consultants who work diligently behind the scenes to ensure this project is a success for local families and individuals in need of decent, affordable homeownership.
Things are going to look a lot different by the end of October! To continue to stay up-to-date on the progress of this exciting development, we invite you to continue to visit here on our website or connect with us on Instagram or Facebook.
Want to be a homeowner here?
Sign up for a virtual info session.
Applications are still being accepted.
Here's what one homeowner applicant to the Leahy's Lane condos had to say:
"I am very much interested in serving this vision even it we do not get a unit, my sister and I would love to volunteer with your team in whatever way we can. We deeply respect what your team is doing for families."