Giving Tuesday: Four Ways to Give
Posted: 30-Oct-2023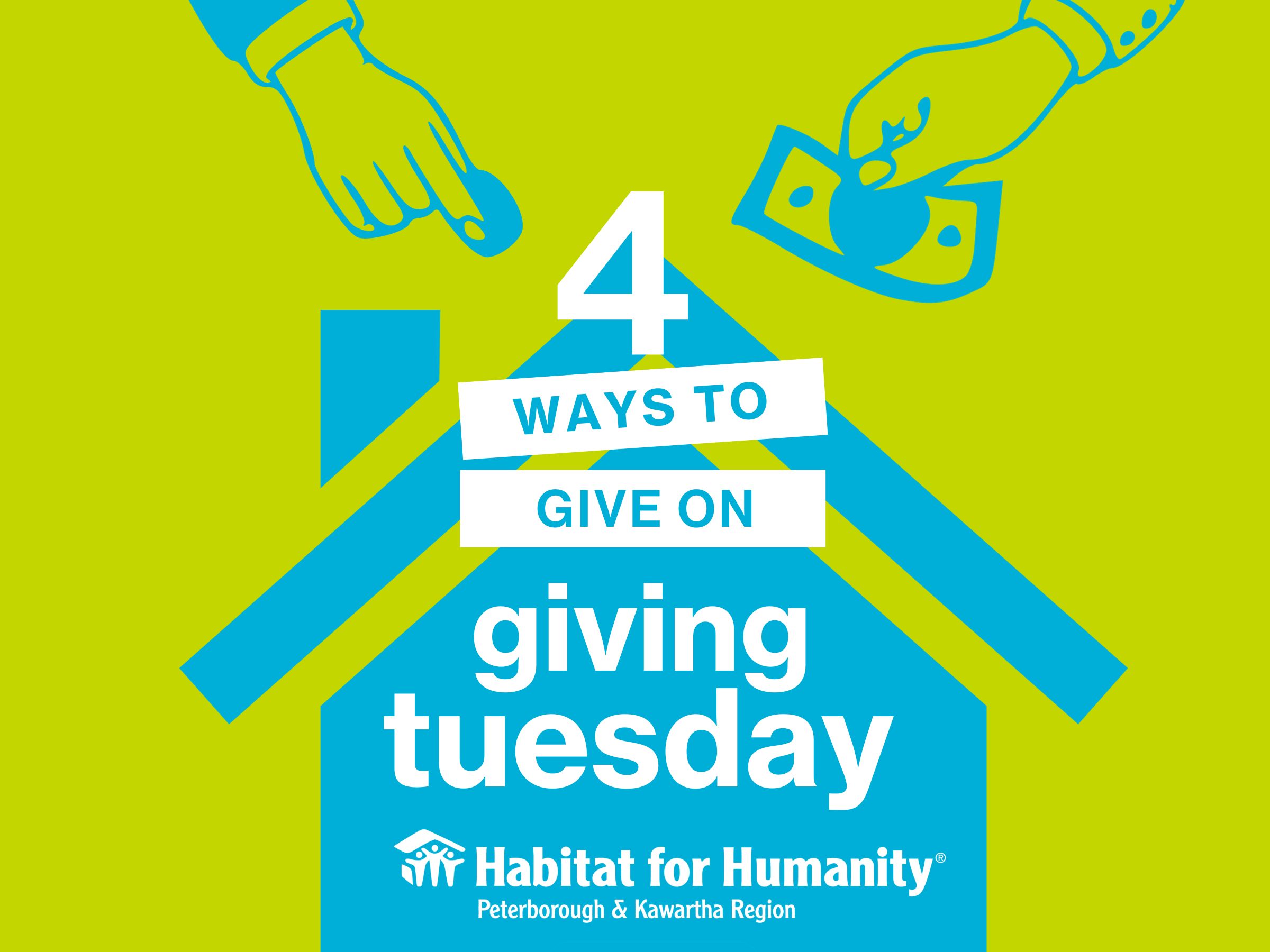 This Giving Tuesday, let's come together to build brighter futures for families in our local community! Giving Tuesday is an international day dedicated to promoting generosity and supporting various charitable causes by encouraging people to make donations. This year, it falls on November 28. Here are four ways you could make a difference this month by supporting Habitat for Humanity PKR in more ways than one:
♻️ Visit your local ReStore and give through donations.
You can give by donating your gently used furniture, appliances, and more to the Habitat ReStore! Your old items will then be sold, with proceeds going towards building affordable homes! See what items we accept here.
🌐 Support our mission financially online.
The fastest method of donation is online! You can make a one-time donation, or commit to making a monthly donation by visiting habitatpkr.ca/donate
📬 Send in a cheque by mail – every contribution matters!
You can mail in your donations to our Habitat for Humanity PKR Office at the address 300 Milroy Drive, Peterborough ON K9H 7M9
☎️ Call us over the phone to make your donation – we love to chat with our donors directly.
Prefer to talk to someone about your donation? We'd love to hear from you! You can also donate via phone by calling our office at 705-874-0201 – the process is quick and simple!