Habitat PKR Celebrates Meaning of Home Runner-Up Winner, Ellyot W.
Posted: 14-Jun-2023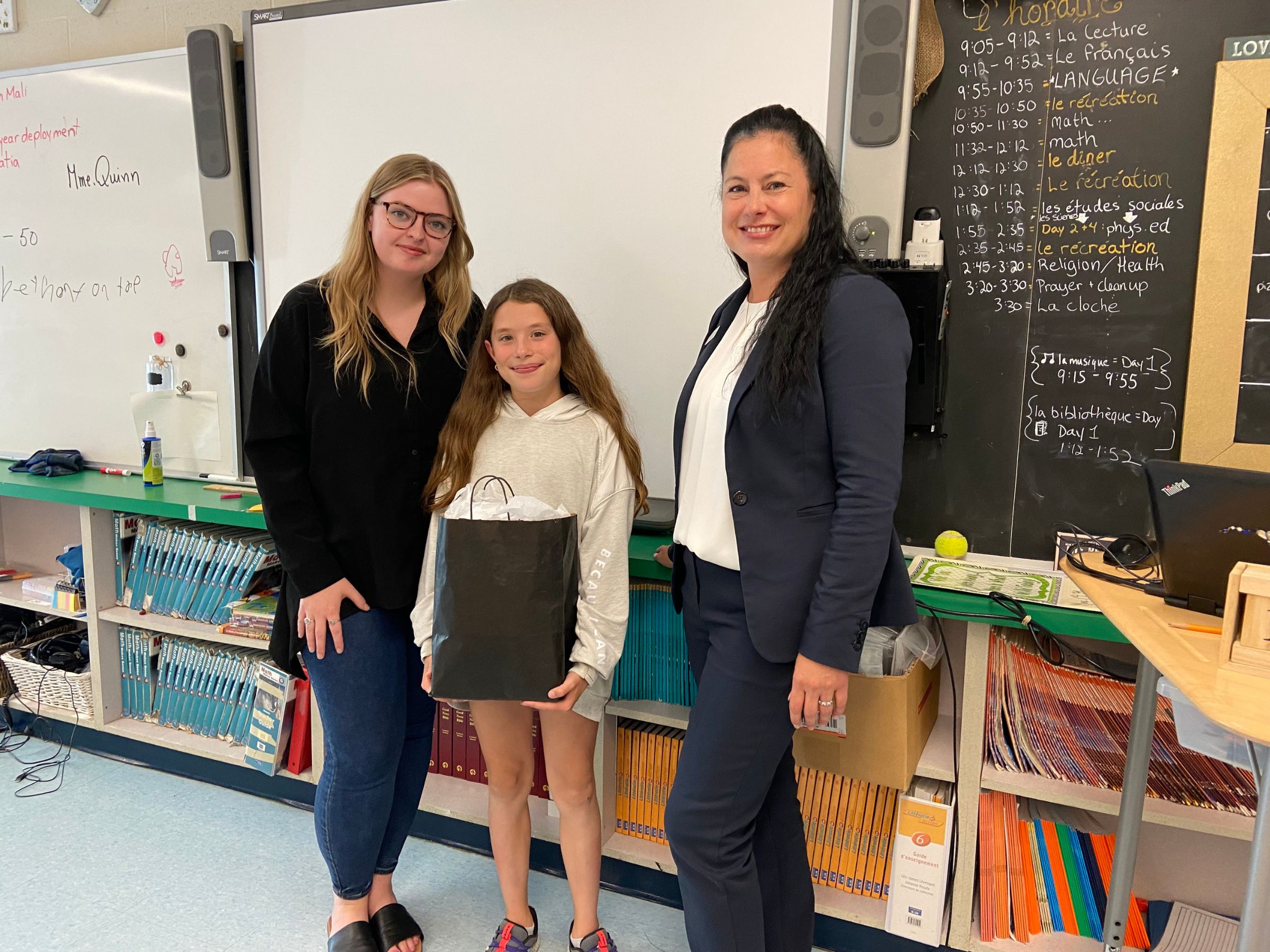 June 12, 2023, Peterborough, On– Habitat for Humanity Peterborough & Kawartha Region (Habitat PKR) and Meaning of Home founding sponsor SAGEN hosts a pizza party for runner-up winner Ellyot W., her classmates, and teachers at St. Catherine Catholic Elementary School. Ellyot received a tablet, and a $10,000 grant for Habitat PKR that will support the construction of its Phase 2 project of 12 affordable condo units in the City of Peterborough. Her win was announced on March 23, at Habitat PKR's Phase 2 Build Kick-Off, where Ellyot read her winning piece in front of public officials, media, and other attendees. 
Home is wherever you are when you're surrounded with the things you love.

From "What Home Means To Me", Ellyot's entry for the Meaning of Home contest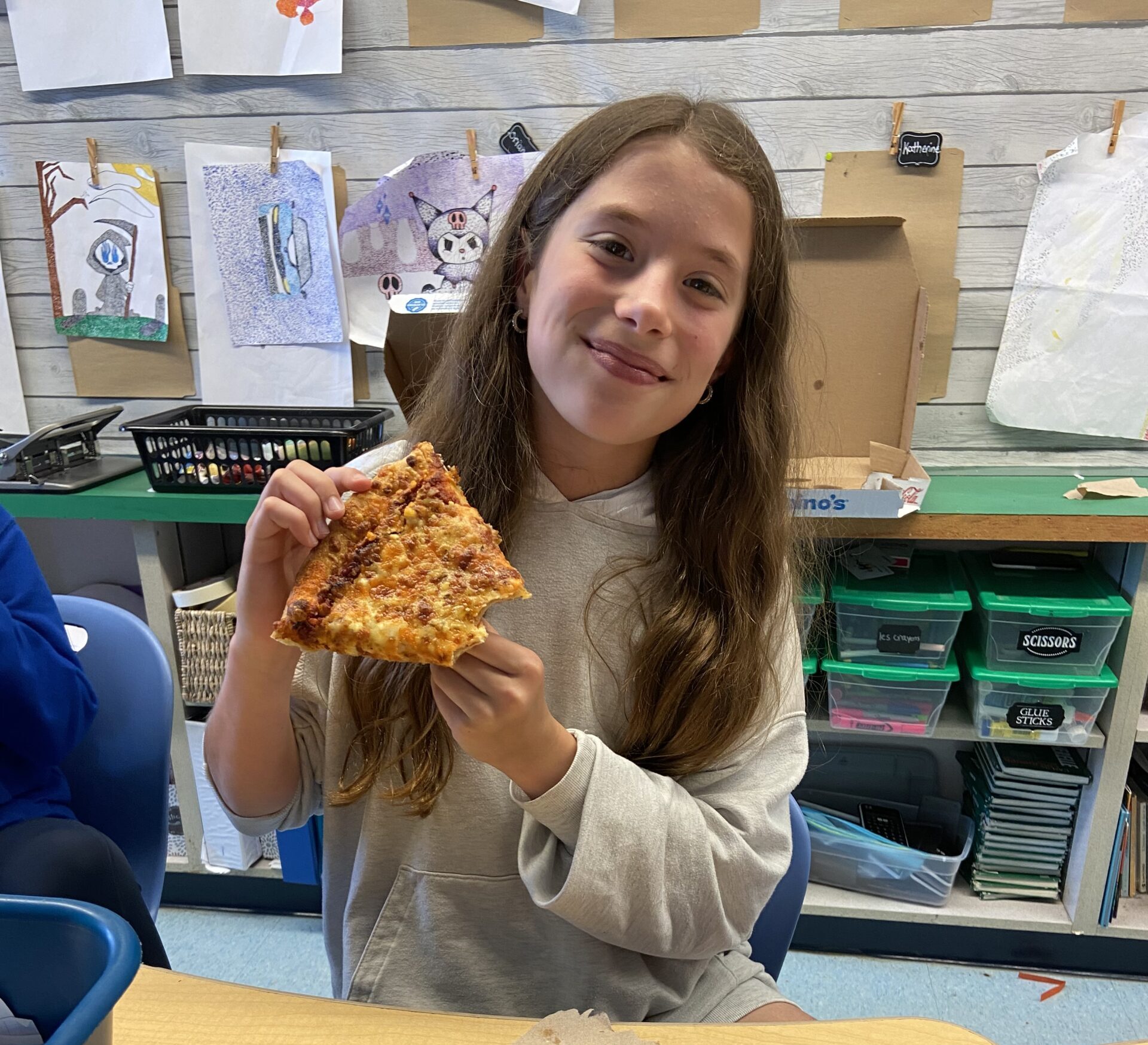 Early this year, students from grades 4, 5, & 6 were asked to write about what home means to them. Over 12,000 students across Canada submitted their creative poems and essays, and Ellyot was among the 12 winners that were selected. 3 grand prize winners and 9 runner-up winners, including Ellyot, received prizes and grants towards their local Habitat.
I'd like to congratulate Ellyot for her participation and incredible efforts in supporting affordable housing in her community. Because of her hard work and heartfelt story, we can help more local families and individuals have access to safe and affordable homeownership.

Susan Zambonin, Habitat PKR CEO
Each contest entry results in a $10 donation to local affiliates. This year, 256 students across Peterborough & the Kawartha Region joined the contest, and raised a total of $2,560 towards building safe and affordable homes in the community.
Habitat PKR Communications & Donor Services Manager, Jenn MacDonald, also had the opportunity to speak to the St. Catherine Catholic Elementary School students at their school assembly on June 5, about the students' contribution to community building through the Meaning of Home contest. Ellyot was given recognition for her winning entry, and was celebrated by her peers and teachers.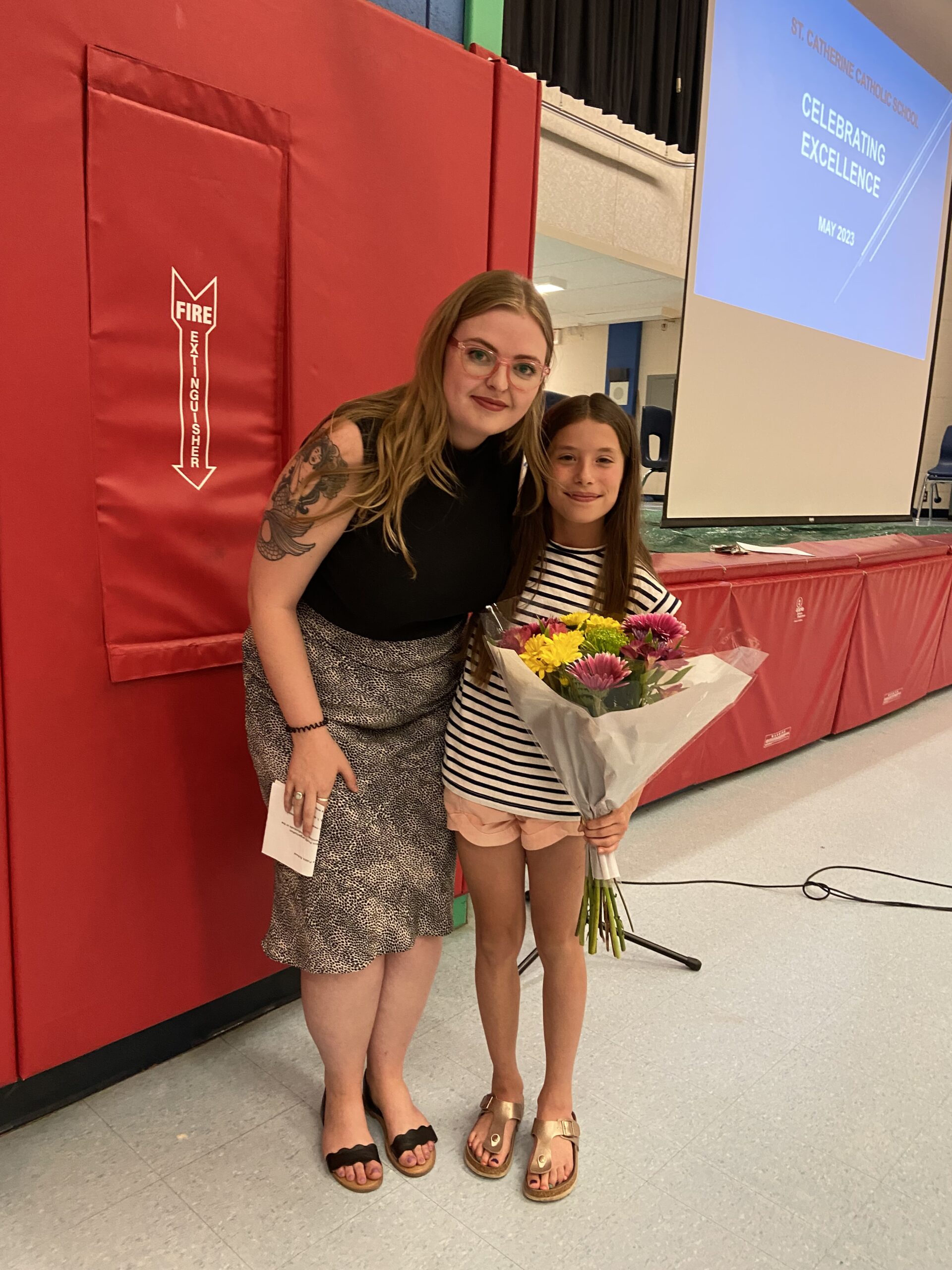 Habitat PKR is grateful for Ellyot's contribution, and the difference she will make in the community with her winning entry. Habitat PKR would also like to extend gratitude to Ellyot's teacher, Ms. Lindsay Ruthowsky, and the St. Catherine Catholic Elementary School community for supporting and encouraging their students in this fun and creative community building initiative.
Read the illustrated storybook of Ellyot's winning entry here.
Habitat PKR would also like to thank all the students in Peterborough & Kawartha Region who participated in this year's Meaning of Home contest. Your inspiring gift will make a difference in the community for generations to come. Thank you to all the teachers, parents, guardians, for encouraging and empowering the students to make a positive change in the community, by joining the Meaning of Home contest.
You can read the Meaning of Home entries here.
About Sagen™
As a sponsor since 2000, Sagen has donated over $6.8 million in support of Habitat Canada and has helped thousands of Canadian families realize their dreams of affordable homeownership. While Sagen's financial support provides crucial funding for their homeownership program, its support of Habitat Canada extends far beyond financial support. Throughout the sponsorship, Sagen employees from all levels of the organization, including President and CEO Stuart Levings and his executive team, have lent their leadership experience, industry knowledge and time to help launch many of Habitats' signature programs, including the Sagen Homebuilding Grants, Global Village Volunteer Program in Canada and the Meaning of Home Contest. These programs, along with Sagen's support and involvement in them has significantly increased their ability to raise funds, recruit volunteers and ultimately, support more families and build stronger communities.
Find out more at www.sagen.ca
About Habitat for Humanity Canada
Founded in 1985, Habitat for Humanity Canada is a national charitable organization working toward a world where everyone has a decent and affordable place to call home. Habitat for Humanity brings communities together to help families build strength, stability and independence through affordable homeownership. With the help of volunteers, Habitat homeowners and 46 local Habitats working in every province and territory, we provide a solid foundation for better, healthier lives in Canada and around the world. Habitat for Humanity Canada is a member of Habitat for Humanity International, which was established in 1976 and has grown to become a leading global non-profit working in more than 70 countries.
Learn more about Habitat Canada.
About Habitat for Humanity Peterborough & Kawartha Region (PKR)
With the help of volunteers, donors, partners, and Habitat homeowners, we build and rehabilitate decent and affordable homes, from single-family houses to multi-unit developments. We don't give away free homes – the families and individuals who partner with us pay an affordable mortgage geared to their income and volunteer at least 500 volunteer hours with us.
We're a regional affiliate of Habitat for Humanity Canada. We serve Peterborough City, Peterborough County, the City of Kawartha Lakes, and the Haliburton Highlands area.
Our model of affordable homeownership bridges a gap for low-income, working families and individuals, by providing them with the opportunity to purchase their own homes.
Since 2002, we've helped 82 families into affordable homeownership in the Peterborough and Kawartha Region.
Learn more about Habitat PKR.
For more information contact, Communications & Donor Services Manager Jenn MacDonald at jenn@habitatpkr.ca