Habitat ReStore and YES in Exciting New Partnership
Posted: 24-Nov-2020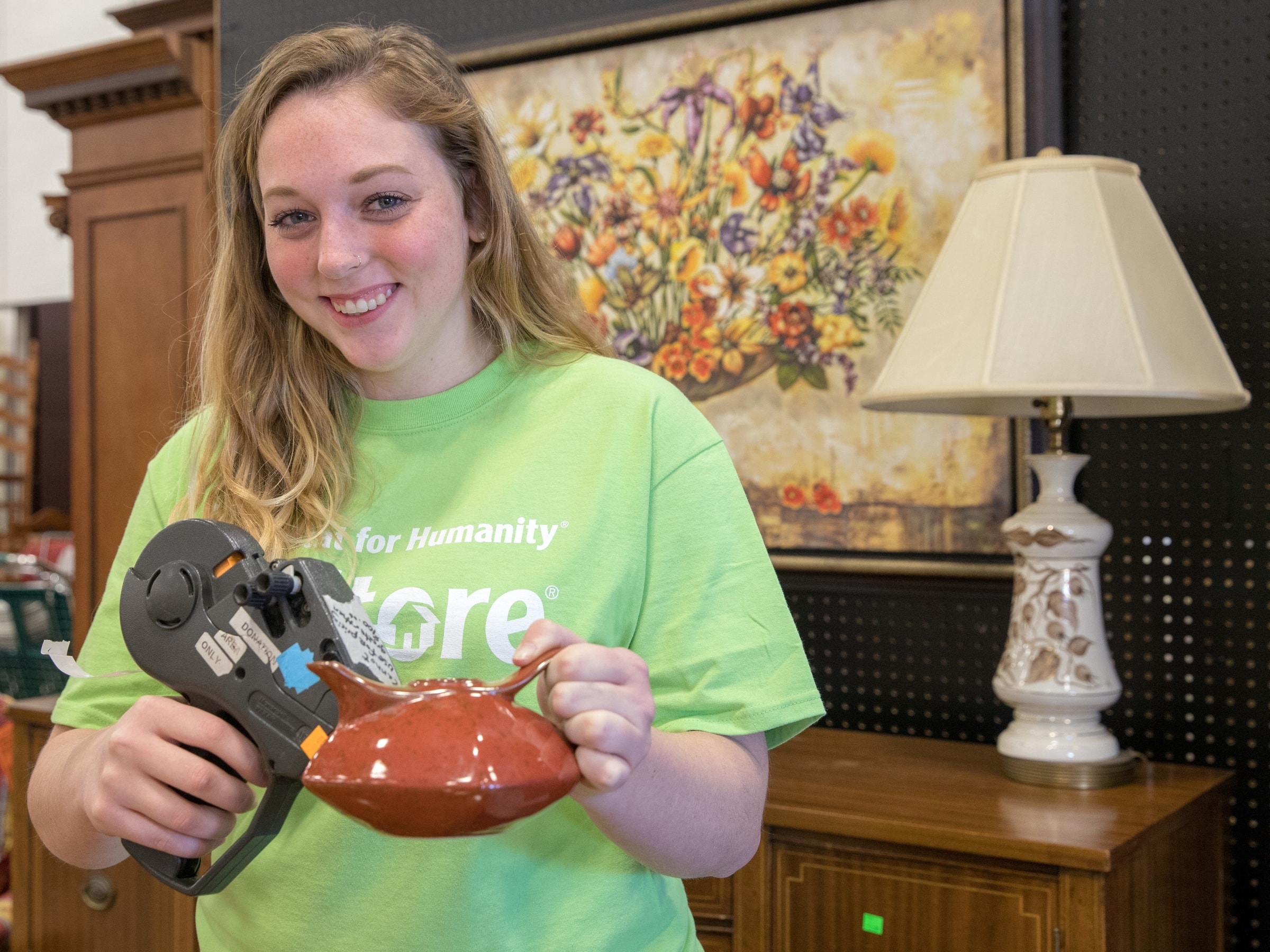 The Habitat ReStores in Peterborough and YES Shelter for Youth and Families are partnering to help ensure youth and families experiencing homelessness have basic needs met while in shelter, and when they move into new housing.
In the past, YES has been able to help meet basic clothing and houseware needs of youth and families in the Emergency Shelter by accepting donations of used items from community members. As the demand for YES' services has been increasing, YES no longer has space or human resources available to manage incoming donations of used items. To help with this issue, Habitat for Humanity Peterborough & Kawartha Region has agreed to supply YES with basic clothing and housewares from the selection of used items that can be found at the Habitat ReStore.
It's no secret that our community has an affordable housing crisis. At Habitat for Humanity Peterborough & Kawartha Region, we believe that the only way that we can ensure that everyone has a decent place to live is through innovative and creative partnerships like this one. By working together with like-minded organizations, we can help to bridge the gap between social housing and decent, affordable homeownership. This is why we're so thrilled to further build on our longstanding history of collaboration with YES, to provide youth and families with much-needed clothing and housewares items from the Habitat ReStore. – Sarah Budd, CEO, Habitat for Humanity Peterborough & Kawartha Region
YES has seen significant increases in the number of youth and families needing support. YES remains laser-focused on supporting people through a crisis, and we know the only way to ensure they have everything they need is through working together with the community. YES is grateful for this new partnership with Habitat for Humanity Peterborough & Kawartha Region. Our relationship with Habitat is longstanding, we've even had past YES clients move into affordable homeownership with Habitat. Together, our organizations will continue to work towards every youth and family having what they need, as we both work on the affordable housing crisis that our community faces. – Meagan Hennekam, Executive Director, YES Shelter for Youth and Families
It's because of the generous support of our AMAZING community that this new partnership is possible. Donations from individuals and businesses to the Habitat ReStores give reusable items and materials a second life and reduce waste in landfills. Support from Habitat ReStores' shoppers, donors, and volunteers helps Habitat for Humanity build strength, stability, and self-reliance through affordable homeownership in the Peterborough and Kawartha Region – and make partnerships like this possible.
For more information please email donate@habitatpkr.ca or call 705-750-1456.