Hand's Up Bobcaygeon Community Raffle
Posted: 01-Aug-2019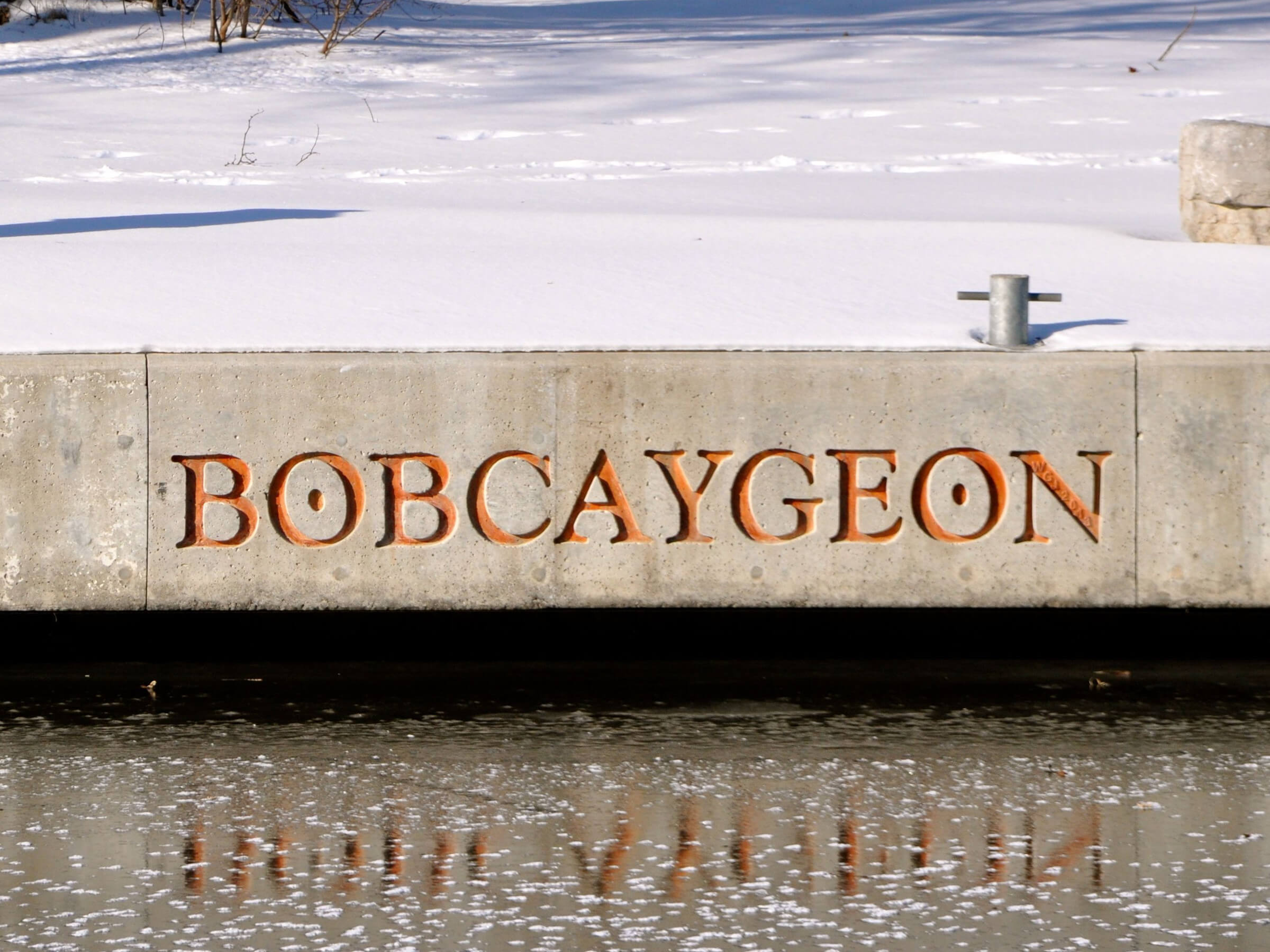 Bobcaygeon, a town known for it's warm welcome is now the future location of two Habitat for Humanity homes. With two local families receiving a 'hand up' into homeownership the community is now rallying together to raise funds through a Bobcaygeon raffle to support the home building projects.
The two simple single-detached homes will be located at 168 East Street N. and will be built with as much volunteer labour and donated materials as possible. Any additional building costs will be offset with fundraising, such as the 'Hand's Up Bobcaygeon' raffle, with 100% of proceeds staying in the Bobcaygeon community – benefiting two local families.
By building homes at low cost and not collecting a down payment or interest on the mortgage, Habitat is able to provide a 'hand up' for families that would not otherwise qualify for a conventional mortgage. Habitat homes are sold to families, not given to them free of charge.
Habitat families purchase their homes at appraised Fair Market Value. Monthly mortgage payments are geared to income and set at 25% of a family's gross income. Each year, Habitat assesses a family's income. Mortgages are held by Habitat and payments go into a revolving fund, which is used to build more homes for more families in need.
Raffle Details:
The community raffle officially kicked off at the Bobcaygeon Farmer's Market on June 22nd and tickets will continue to be on sale around the community at local shops and many City of Kawartha Lakes special events until September 28. The much-anticipated draw will take place at the Bobcaygeon Fall Fair on Saturday, September 28th, at 4pm, where three lucky winners will walk away with some amazing prizes!
Tickets sell for $10 each or 3 for $20.
Prizes include:
1st Prize – Happy Days Houseboats Rental for 2020 season, long-weekend or mid-week, off season. (Value $1650)
2nd Prize – Kenstone Villa Cottage Rental for 2020 season, 3 nights, 4 days, off season. (Value $550)
3rd Prize – 1 Day Jet Ski Rental, Buckeye Rentals LTD. (Value $350)                                                                           (Operator age limit, damage deposit & booking time conditions apply)
4th Prize – Overnight accommodations for 2 at Eganridge Resort in a Lakeview Terrace Room, with continental breakfast. (Value $240)
*All prizes include Kawartha Dairy Ice Cream*
To find out where to purchase your raffle ticket pick up location is, please contact our Community Engagement Coordinator Brittany Price at 705-750-1456 ext 205 or brittany@habitatpkr.ca.
Special thanks to our 'Hands Up Bobcaygeon' Raffle sponsors!