Hand's Up, Bobcaygeon Summer Raffle – Winners!
Posted: 25-Oct-2019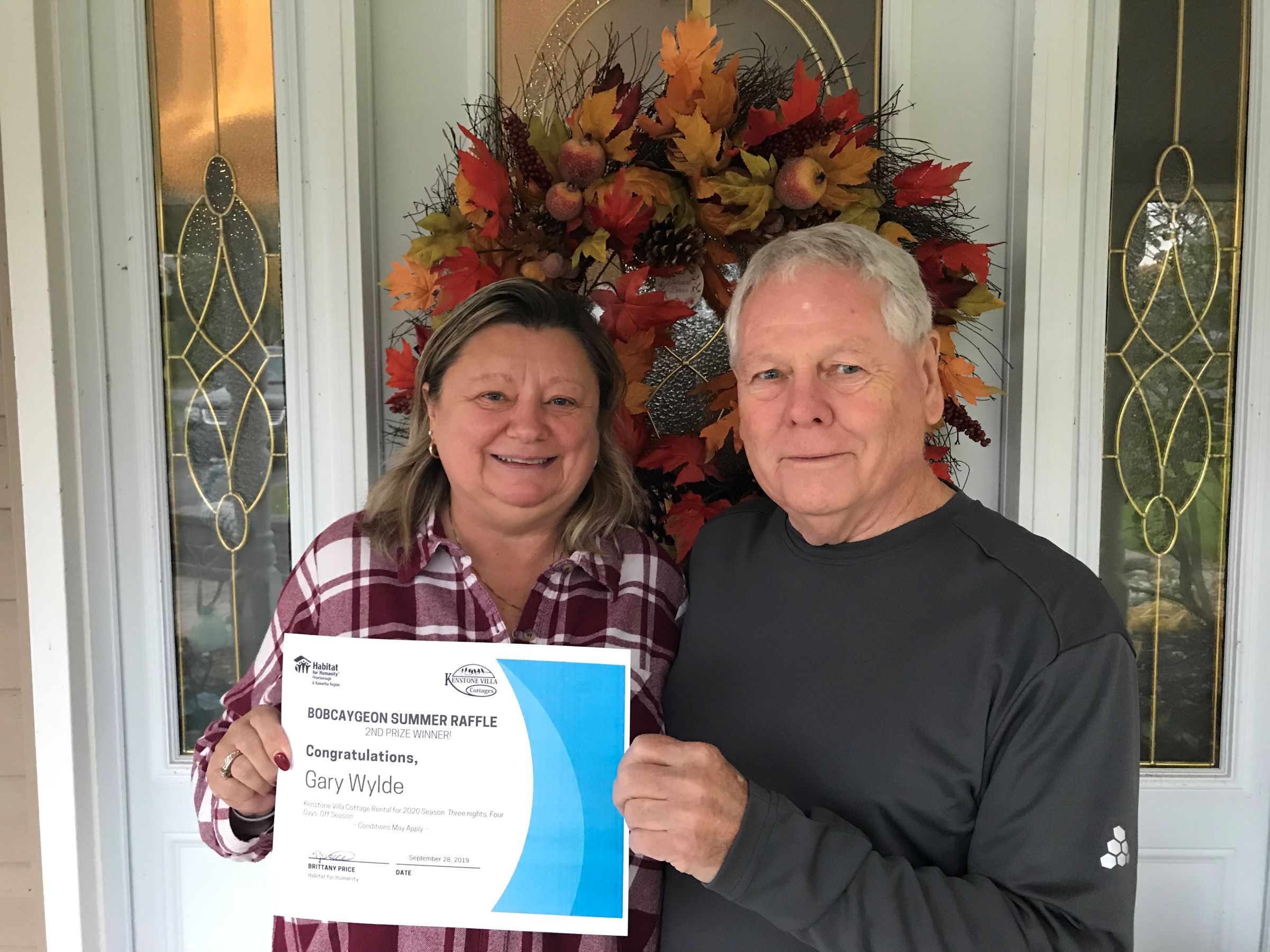 The results are in – over $8,000 raised for affordable housing in the Bobcaygeon community!
After a great summer of selling tickets, the Hands Up Bobcaygeon Summer Raffle came to an end at 4:00 pm on September 28, at The Bobcaygeon Fall Fair. Habitat for Humanity Peterborough & Kawartha Region's future Bobcaygeon homeowner, Buffy, and her two children Ashton, and Ocean assisted Brittany Price, Community Engagement Coordinator for Habitat Peterborough & Kawartha Region with pulling the four winning tickets.
Congratulations to our winners!
1st Prize – Happy Days Houseboat Rental – Howard Langford, ticket #1291
2nd Prize – Kenstone Villa Cottage Rental – Gary Wylde, ticket #0056
3rd Prize – 1  Day Jet Ski Rental, Buckeye Rentals, Janice Murphy, ticket #1145
4th Prize – Overnight Accommodation at Eganridge Resort, Joe Rasmussens, #1140 
Special thanks to everyone who supported this community fundraising initiative by purchasing a ticket and to our amazing volunteer team who gave up their time to assist with selling tickets. To our very generous sponsors, who without them, this raffle wouldn't have been possible – a very big thank you for your kindness!
Habitat for Humanity Peterborough & Kawartha Region is set to start building two homes at 168 East St, North, Bobcaygeon in Spring 2020.