Hearts for Humanity & Unwelcome Signs – Show Your Community Some Love
Posted: 09-Apr-2020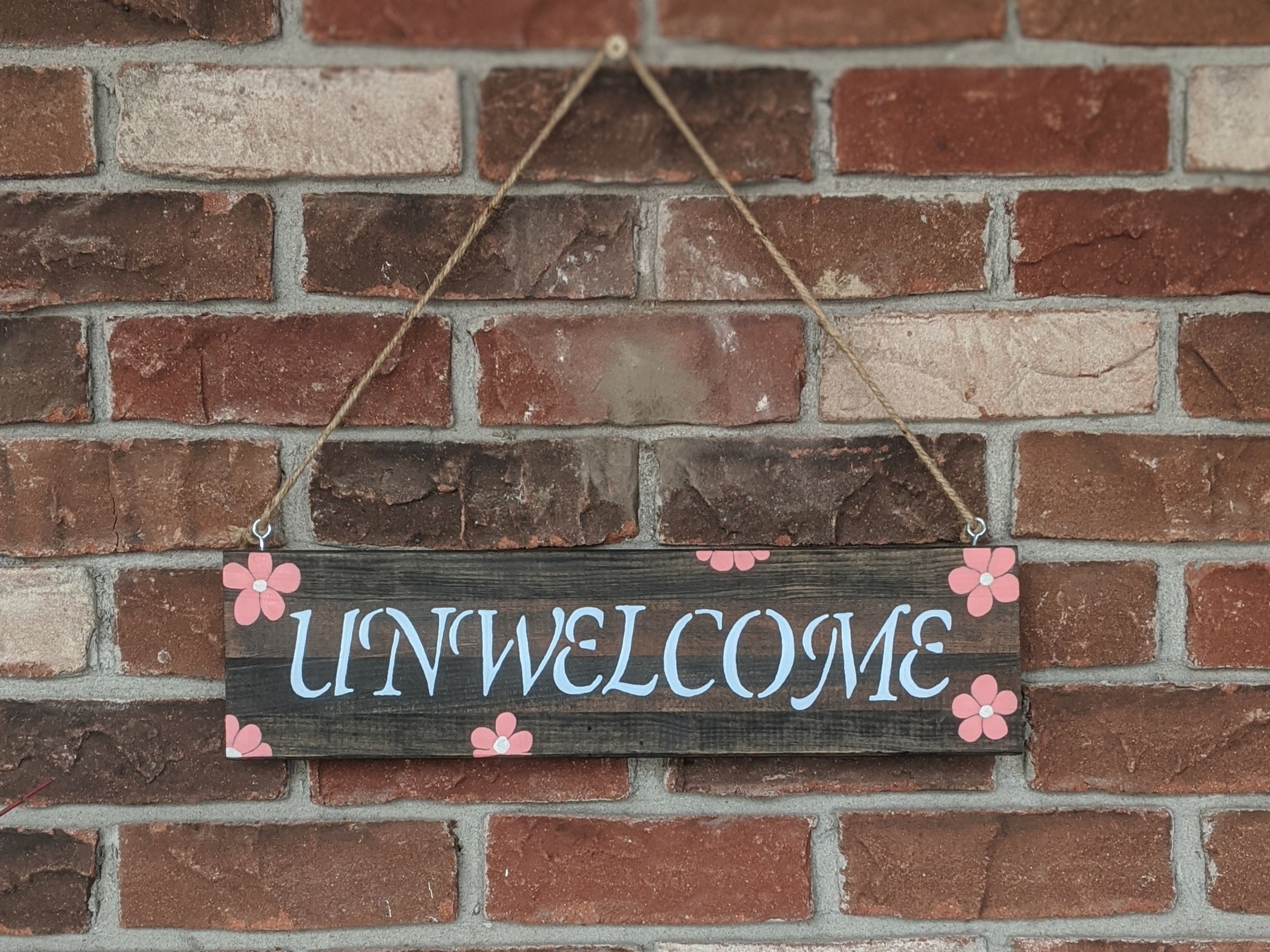 Habitat Peterborough's ReWorkshop has been very busy working (from home of course) over the last couple of weeks. Check out what we've been up to.
Here's a fun way to proudly show your neighborhood how you are supporting them by staying home and practicing social distancing, with these fun, hand-made, wooden signs created from upcycled materials.
Now available for purchase are Hearts for Humanity for your garden or lawn and Unwelcome signs to brighten up your porch in the age of delivery and curbside drop-offs.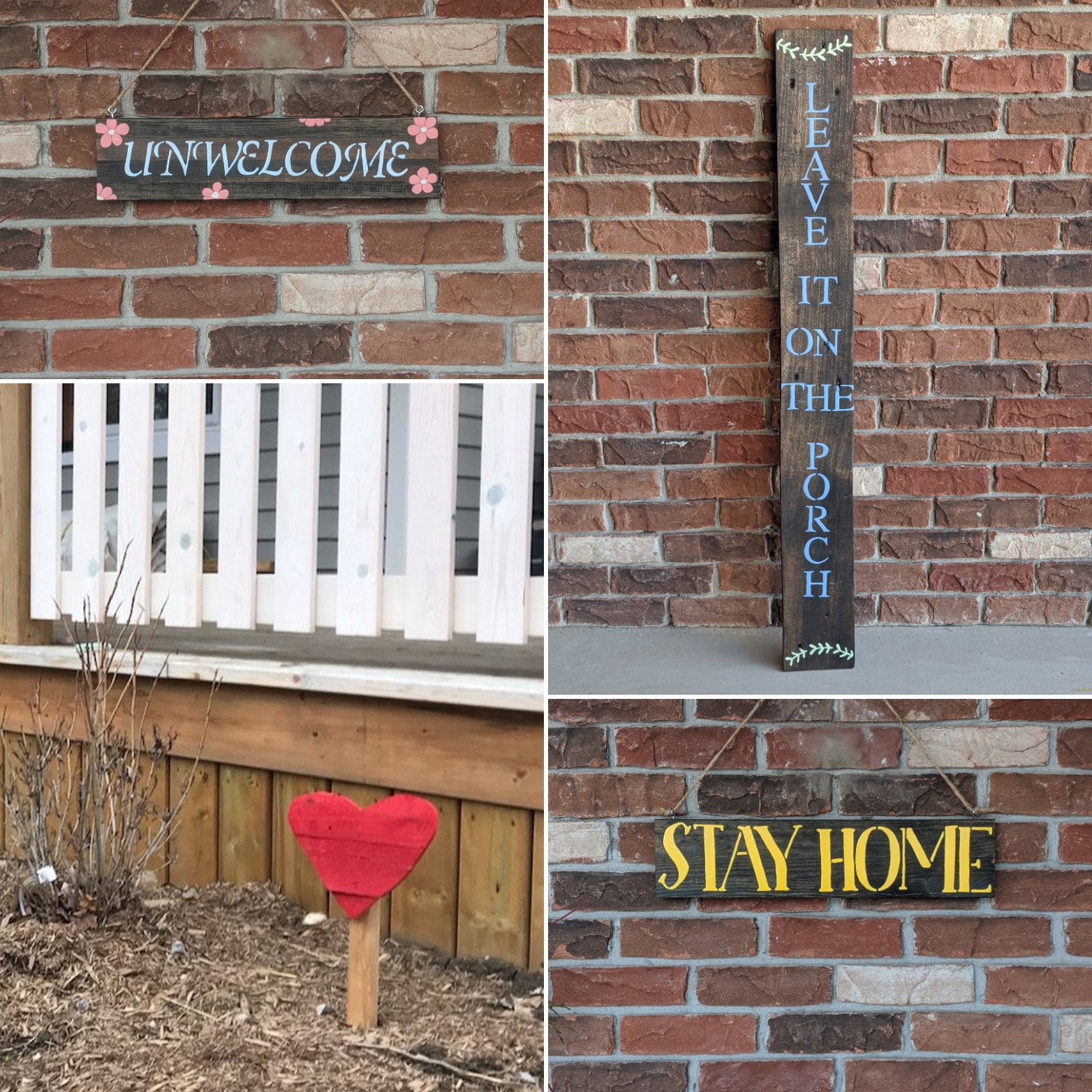 How do you get one? They can be purchased in our new online ReStore.
Every purchase helps Habitat Peterborough to keep building and repairing homes in your community. A need that has been highlighted now more than ever, as we shelter in place.
Plus, we are donating 20% of every purchase to Hospice Peterborough to support their needs during the COVID-19 pandemic.
Did you know Habitat Peterborough's goal for 2020-2021 is to give 43 families access to a safe, stable place to call home? For them, we build. Learn more at https://habitatpeterborough.ca/community/current-builds/
If you'd like to purchase a heart or sign, please note that we will only be doing pick-ups outside our ReStore locations at this time in order to support social distancing recommendations. And all payments must be processed online.
For more info on the signs or ReWorkshop contact reworkshop@habitatpkr.ca.