Holiday Hours at Habitat PKR Office & Habitat ReStores
Posted: 20-Dec-2022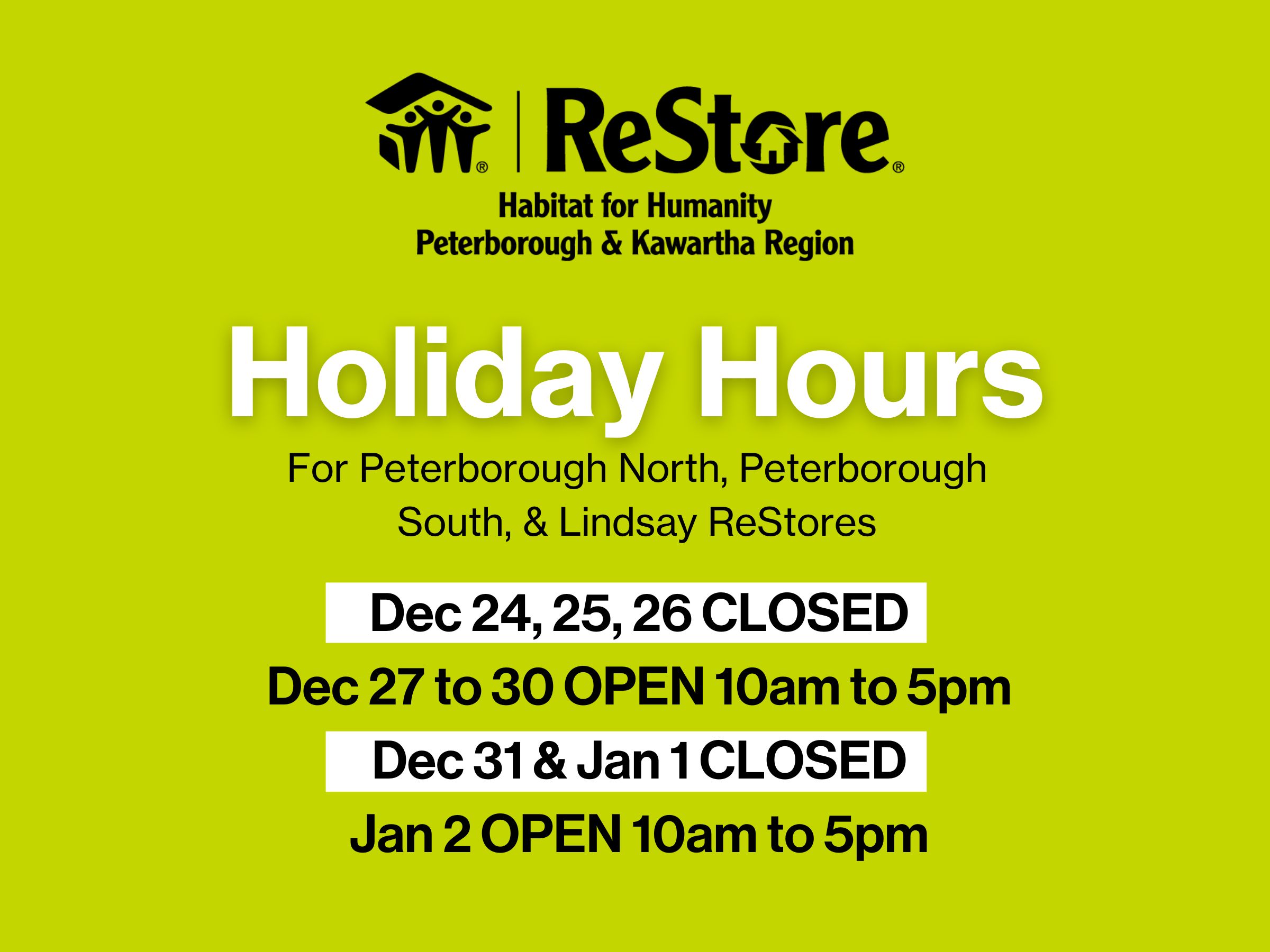 Please take note of Habitat PKR's office hours, and Habitat ReStore hours during the holidays.
If you have any questions, please feel free to contact us:
Habitat PKR Office:  705-874-0201
Email:  info@habitatpkr.ca
Lindsay ReStore:  705-880-4663
Peterborough North ReStore:  705-750-1456
Peterborough South ReStore:  705-742-8572
ReStore Email:  restore@habitatpkr.ca
Fore more info on the ReStores including items gladly accepted for donation, please click here.
You can be the one to ensure a local family has a safe, decent, and affordable home for the next holiday season.
Your tax-deductible gift by December 31 will help Habitat Peterborough & Kawartha Region make twice the difference for local families, who are looking to build a safe place to call home – providing stability and independence that will last for generations to come.