Ooh-la-la! Check this Out…
Posted: 06-Nov-2020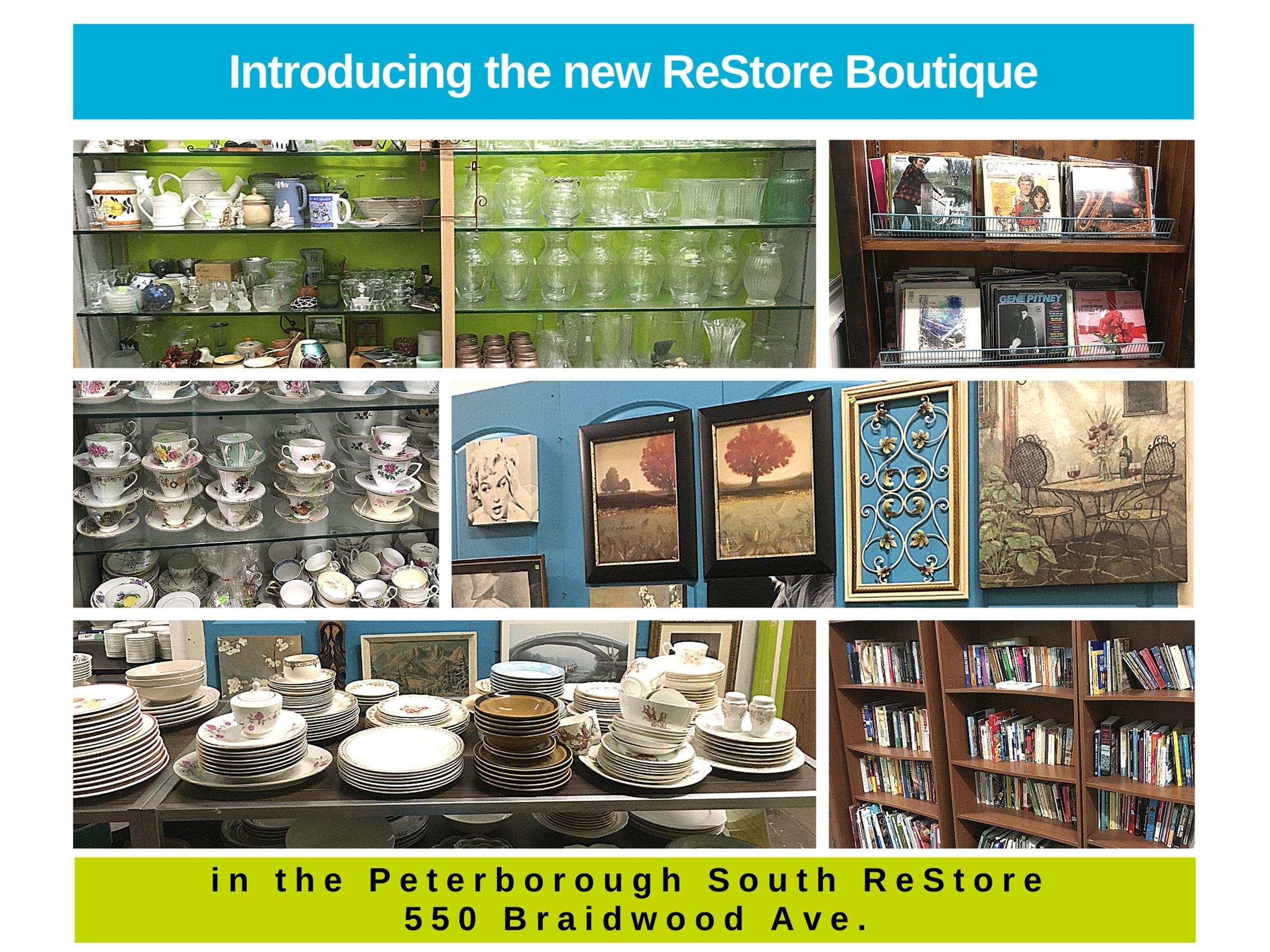 Have you visited the Peterborough South ReStore recently? If not, you need to stop by and check out the new ReStore Boutique. In this newly expanded area of the store, you'll find great deals on dishes, glassware, vases, books, music, movies, knickknacks, and more!
Where else can you find glasses and mugs for $0.50?
Plates and bowls for $1 or cutlery for $0.25?
Or decorative plates for $5 or cooking utensils for just $1?
Looking for entertainment? Books and VHS are both 10 for $1!
And CDs are only $1 and vinyl are just $2! Come check it out!
We're open Mondays to Saturdays from 9 am to 5 pm, and 10 am to 4 pm on Sundays.