Progress Being Made on Bobcaygeon Build Site
Posted: 08-Oct-2020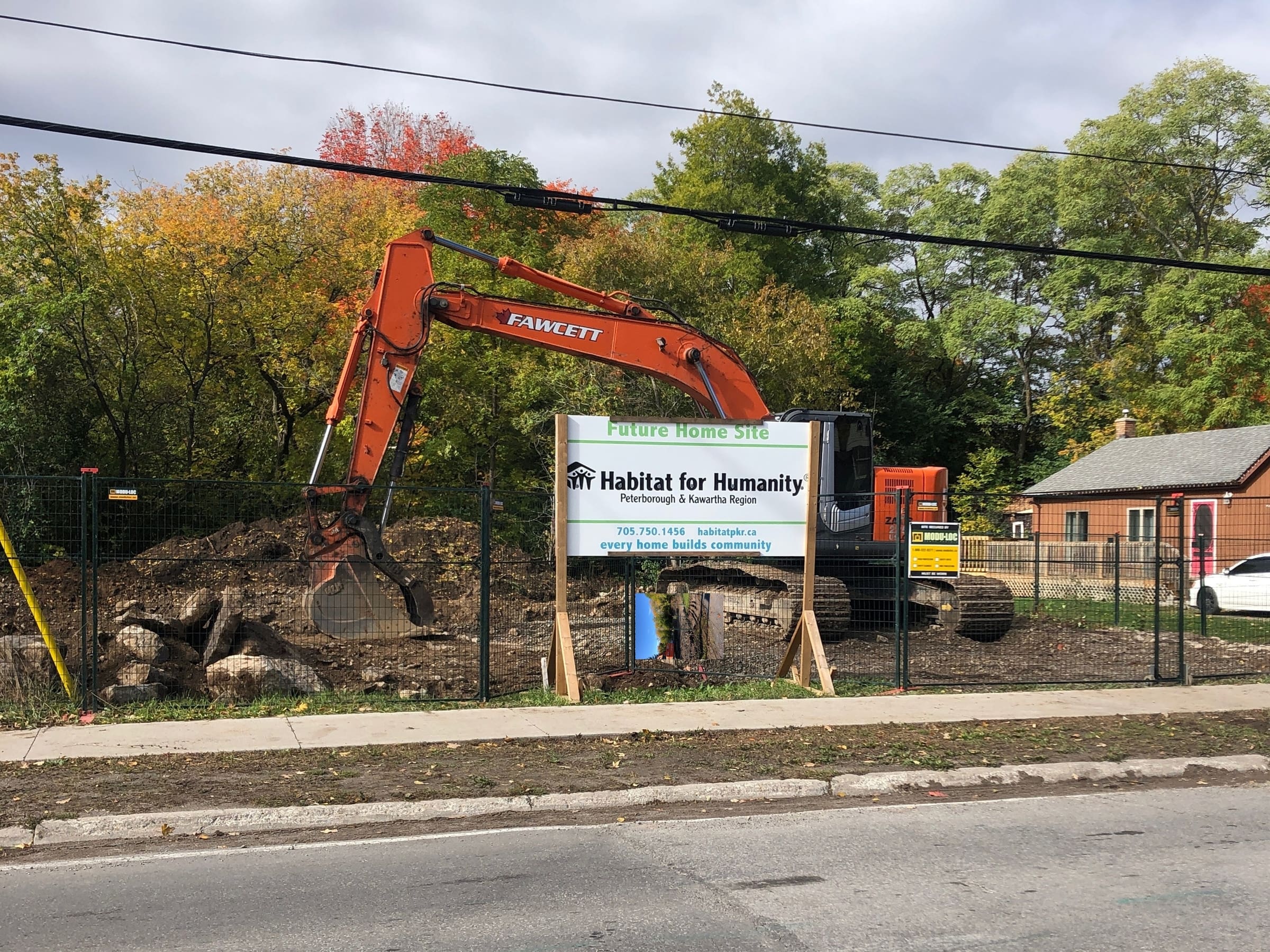 An update from the Bobcaygeon build site at 166 and 168 East Street North. A huge thank you to Fawcett Excavating for donating their time and services to excavate the site for both homes.
Thank you to Crazy Monkey Tree Services for donating their time to take down the remainder of any trees that needed clearing. And another big thank you to Modu-Loc for donating the security fencing for the site.
HSM Construction will be onsite starting on Tuesday, to do all the footings, ICF foundation, and concrete work. Then the two Royal Homes will be received throughout November. Keep your fingers crossed that the weather holds for our FANTASTIC partners.
A big thank you is also owed to the surrounding neighbours of the property who have so generously let us use their driveways and yards to help move forward with this exciting development.
Finally, and we can't say this enough, we wanted to say a big THANK YOU to the entire Hands Up Bobcaygeon volunteer committee for their incredible efforts, patience, and continued compassionate support.!
Everyone has been affected by the global public health crisis and the accompanying economic shocks of COVID-19 and that includes Habitat Peterborough & Kawartha Region's efforts to build these two homes in Bobcaygeon.
Unfortunately, everything has taken longer, costs more, and requires an infinite amount of patience and understanding. This means that plans have had to change from the way things have been done in previous years and on previous builds, but the goal remains the same.
This is an unprecedented moment where every one of us has been forced to deeply consider the fundamental importance of home – of having safe, decent, and affordable shelter.
The goal – when these two homes are completed, two deserving local Bobcaygeon families will have been given a 'hand up' into safe, decent, and affordable homeownership. Helping them build strength, stability, and self-reliance through affordable homeownership.
None of this would be possible without the support of the incredible volunteers and Bobcaygeon community – thank you!
For more info please contact homeownership@habitatpkr.ca or call 705-750-1456.