Spring is in the air!
Posted: 13-Apr-2021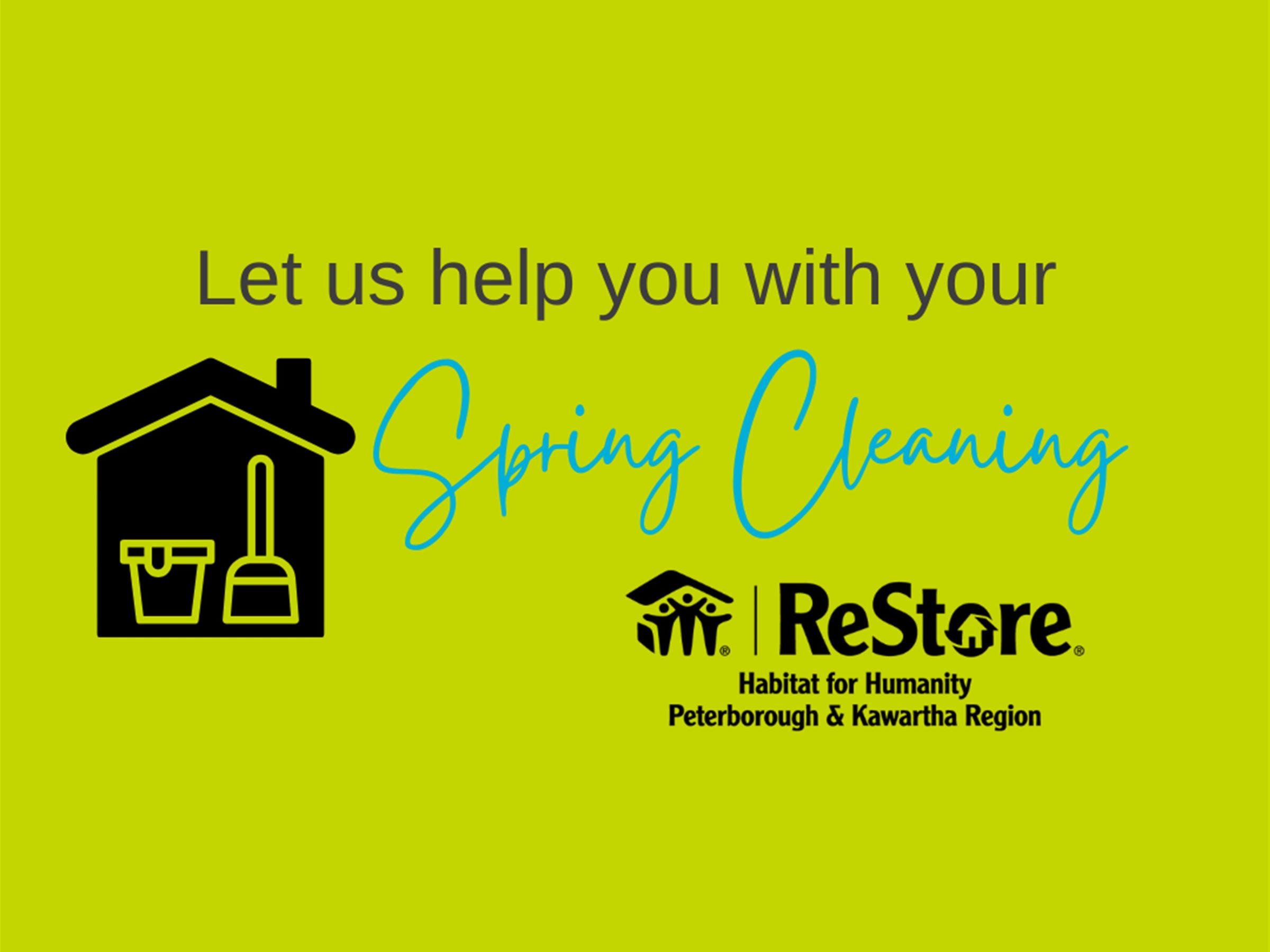 This is a great time of year to start your spring cleaning. Is there anything that is just taking up space? We would love to help you out!
Drop off your patio furniture, rakes, shovels, fencing, brooms, spring jackets, summer dresses, basketball nets, bikes, trikes, rollerblades, and more.
When you donate your gently used items to the ReStore, you are not only keeping it out of the landfill but you are helping us build safe and decent homes right here in your community.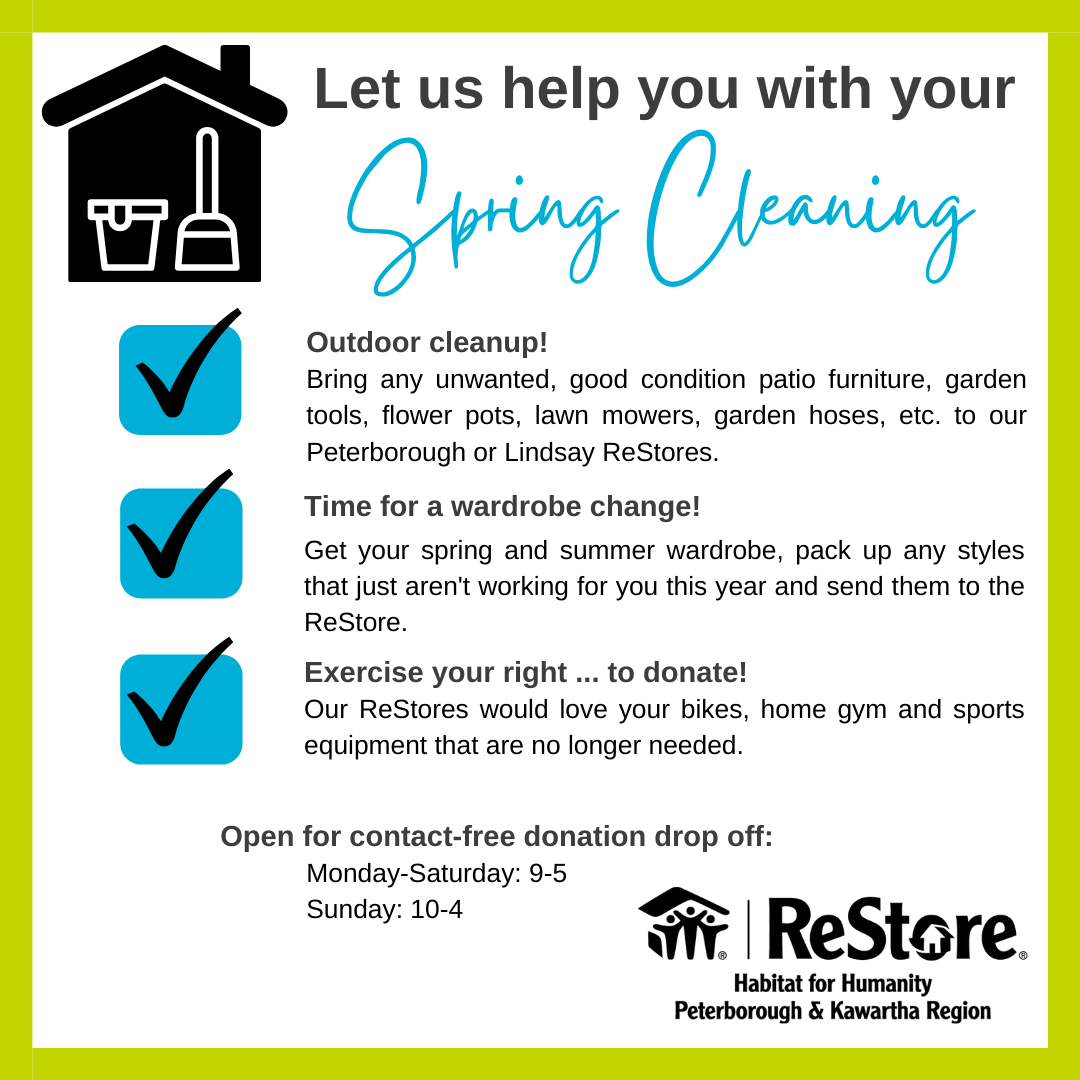 We are continuing to accept contact-free donations 7 days/week at all three of our ReStore locations.
Lindsay ReStore
55 Angeline St. N.
705-880-4663
lindsayrestore@habitatpkr.ca 
Peterborough North ReStore
300 Milroy Dr.
705-750-1456
ptborestore@habitatpkr.ca 
Peterborough South ReStore
550 Braidwood Ave.
705-742-8572
restore@habitatpkr.ca
** Remember that all donated items must be in good condition. We cannot accept items that are broken or significantly damaged. Thank you for thinking ReStore.