Staff Spotlight: Beth
Posted: 07-Nov-2020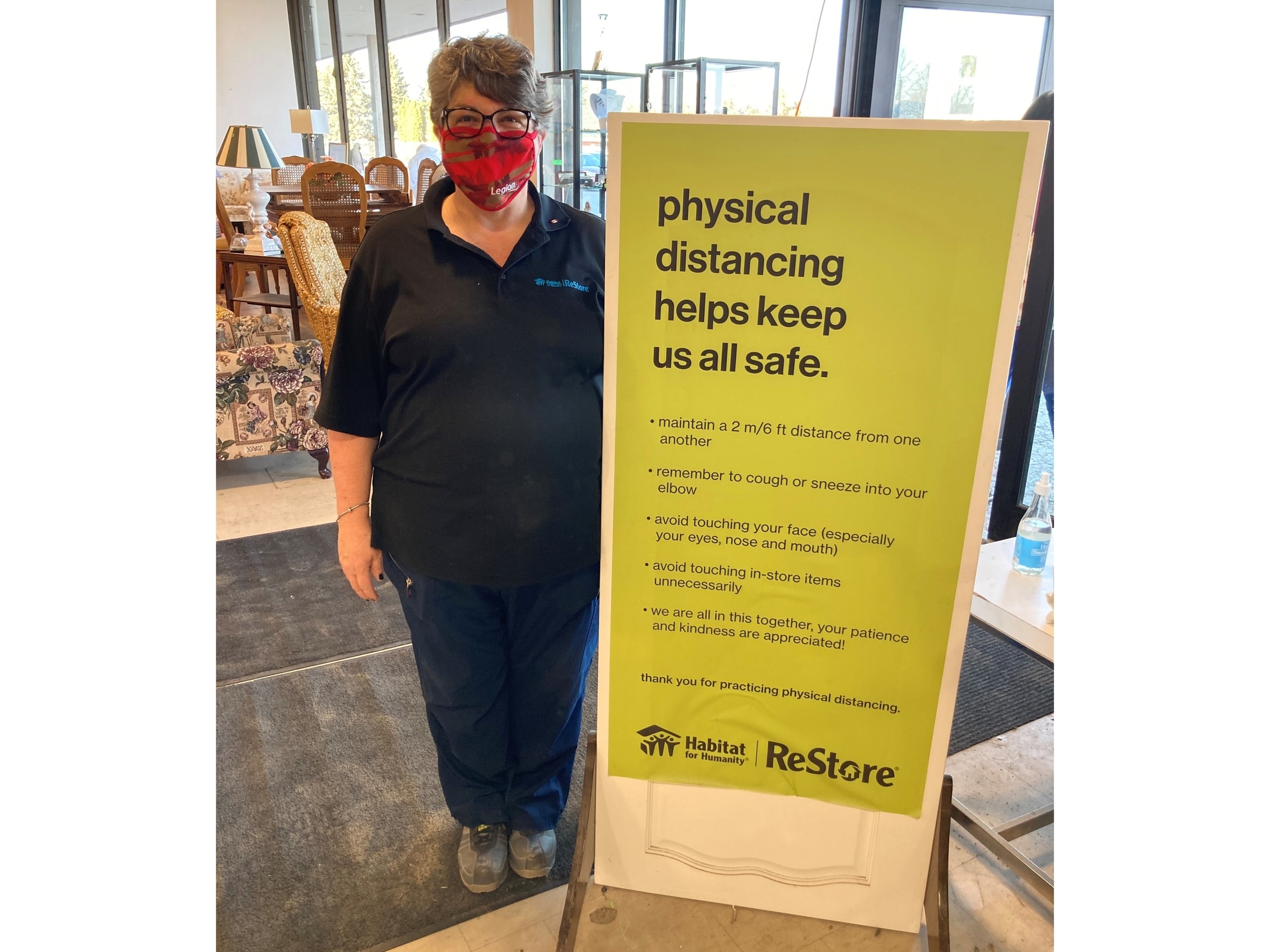 Say hello to Beth. Beth has been a key part of our Lindsay ReStore team at 55 Angeline St. North for 3 years now (happy anniversary!). She goes above and beyond to make sure everyone and everything is looked after, and always has a smile on her face (even with a mask on) – "she's a marvel," says the Lindsay ReStore Manager.
We are so appreciative of all the work Beth does for us to help transform lives locally. Her drive to help others is truly inspiring. We love you, Beth!
Stop by the Lindsay ReStore to say hello to Beth and our other amazing staff and volunteer team members. Don't forget your mask. We're open 9 am – 5 pm Mondays to Saturdays and 10 am – 4 pm on Sundays.