Thank You For Your Hard Work
Posted: 02-Sep-2021
With summer winding down, our Canada Summer Job participants are wrapping up their summer contracts with Habitat for Humanity Peterborough & Kawartha Region.  While we are so sad to see them go, it was such an incredible benefit to receive funding to fill 11 positions this summer throughout our Peterborough & Lindsay ReStores and office locations thanks to support from the Canada Summer Jobs program. Meet some of our AMAZING summer employees…
Meet Julia, Office Receptionist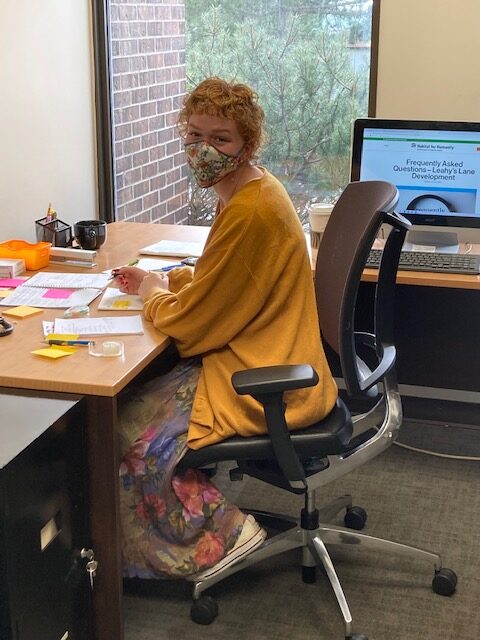 Julia kept our front office running smoothly throughout the summer. She was an amazing organizer and provided top-notch customer service for homeowner applicants. Julia also helped with answering phones, printing, photocopying, and filing. A typical day for her started with interactions over the phone, email, or Facebook Marketplace, interacting with community members interested in Habitat's newest condo building on Leahy's Lane.
I learned so much about the work and consideration that goes into making homeownership opportunities possible through my time with Habitat. The team of people working on projects like the condo build truly care about the community they're helping – whether that's providing useful tools and information for applicant's future, or taking individual preferences into account throughout the process.
Julia is now back in Ottawa to complete the final year of her English degree and Psychology minor at Carleton University. Enjoy your time at school and thanks for all of your help, Julia!
Meet Madison, Marketing Assistant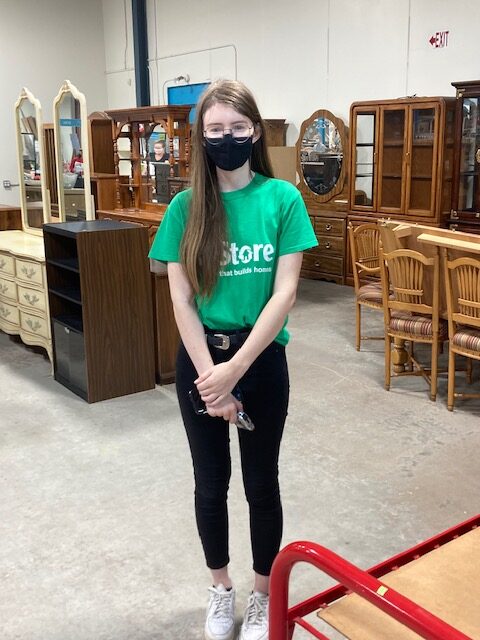 When the pandemic forced the Habitat ReStores to close their doors to in-person shopping, we had to pivot quickly. During this time, we launched an online ReStore and increased our digital marketing efforts over social media for ReStore products. Talk about a learning curve! We were so grateful to receive funding to hire Madison, whose job was to maintain these channels, and use her experience,  social media savvy, and know-how to really make some improvements on these channels.
It was wonderful to see how excited some of the future homeowners are about getting to own their own space when they came in to volunteer at the ReStore. I also learned that volunteers truly are a key component to keeping the ReStore running smoothly!
We are thrilled that Madison has agreed to stay on as a part-time employee to continue her digital marketing efforts with the Habitat ReStore. When she's not at the ReStore, she will continue to run her own online vintage clothing store, Threadtastic Vintage. Thanks so much, Madison!
Meet Samantha, ReStore Sales Associate
This position is the smiling (masked) face of the Peterborough North ReStore when you come for a visit. Samantha greets customers with the warmest greetings, answers their questions, and takes payment for their purchases. She also helps to clean all of our inventory and high-touch surface areas in accordance with Covid safety protocols. Even with a mask on, you can always see that Samantha is smiling and providing ReStore customers with a positive shopping experience.
What I like most about Habitat for Humanity is the other coworkers and volunteers, everybody is kind and easy to get along with.
You will continue to see Samantha's smiling face at the Peterborough North ReStore where she remains a thriving and steadfast Sales Associate. Next time you're there – say hi!
Thanks for all that you do, Sam!
Meet Owen, ReStore Sales Associate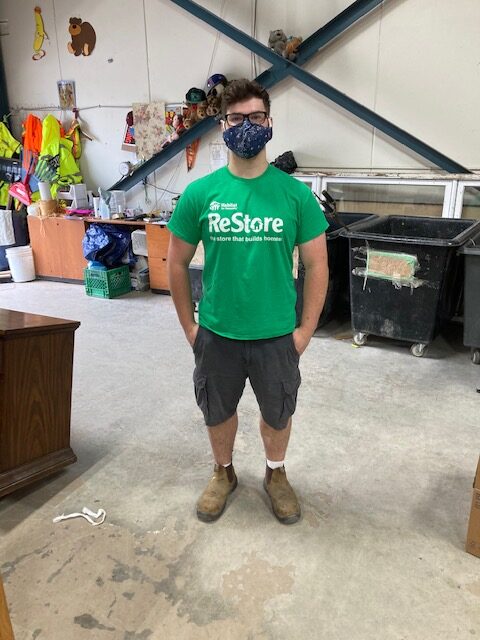 Owen was an amazing jack of all trades while working at the Peterborough North ReStore. He assisted on the loading dock where he accepted, processed, and cleaned a variety of donations before bringing them onto the storeroom floor. He also worked as a cashier and welcomed customers into the store. Owen worked great as part of our team all summer long.
I learned how much I can give back to my community, I also learned that I can be more social.
This fall, Owen will be attending Grade 11 in the Integrated Arts program at Thomas A Stewart Secondary School, as well as being registered in the Ontario Youth Apprenticeship Program for Plumbing. Thanks for your amazing help, Owen and we hope to see you next summer!
Meet Meghan, ReStore Sales Associate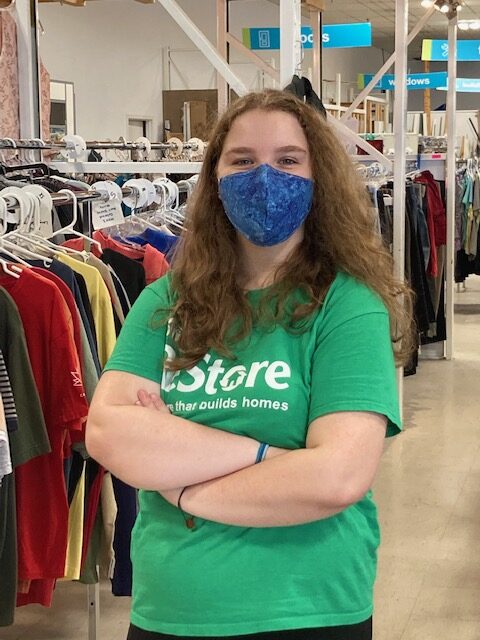 Meghan was hired this summer to work as a Sales Associate at our Lindsay ReStore. Every day she would happily greet customers and provide them with positive customer service, from answering questions or helping as a cashier. She was responsible for merchandising and processing donations, as well as cleaning her station and sanitizing the shopping carts so customers can shop the Habitat ReStore safely.
This was Meghan's very first paid job experience and we think she did great!
This role has given me the experience and confidence I need in the work field and my time here will help me in future workplaces.
We can't thank you enough for all of your help, Meghan. Good luck with your next adventure!
Big thanks to Shane (Logistics Coordinator), Nicole (Retail Merchandiser), and Kayla (ReStore Sales Associate), all pictured below. Not pictured, but equally amazing were: Jillian (Program Coordinator), Bianca-Rose (ReStore Sales Associate), Dave (Website Developer).