Thank you Heather Doughty
Posted: 09-Sep-2021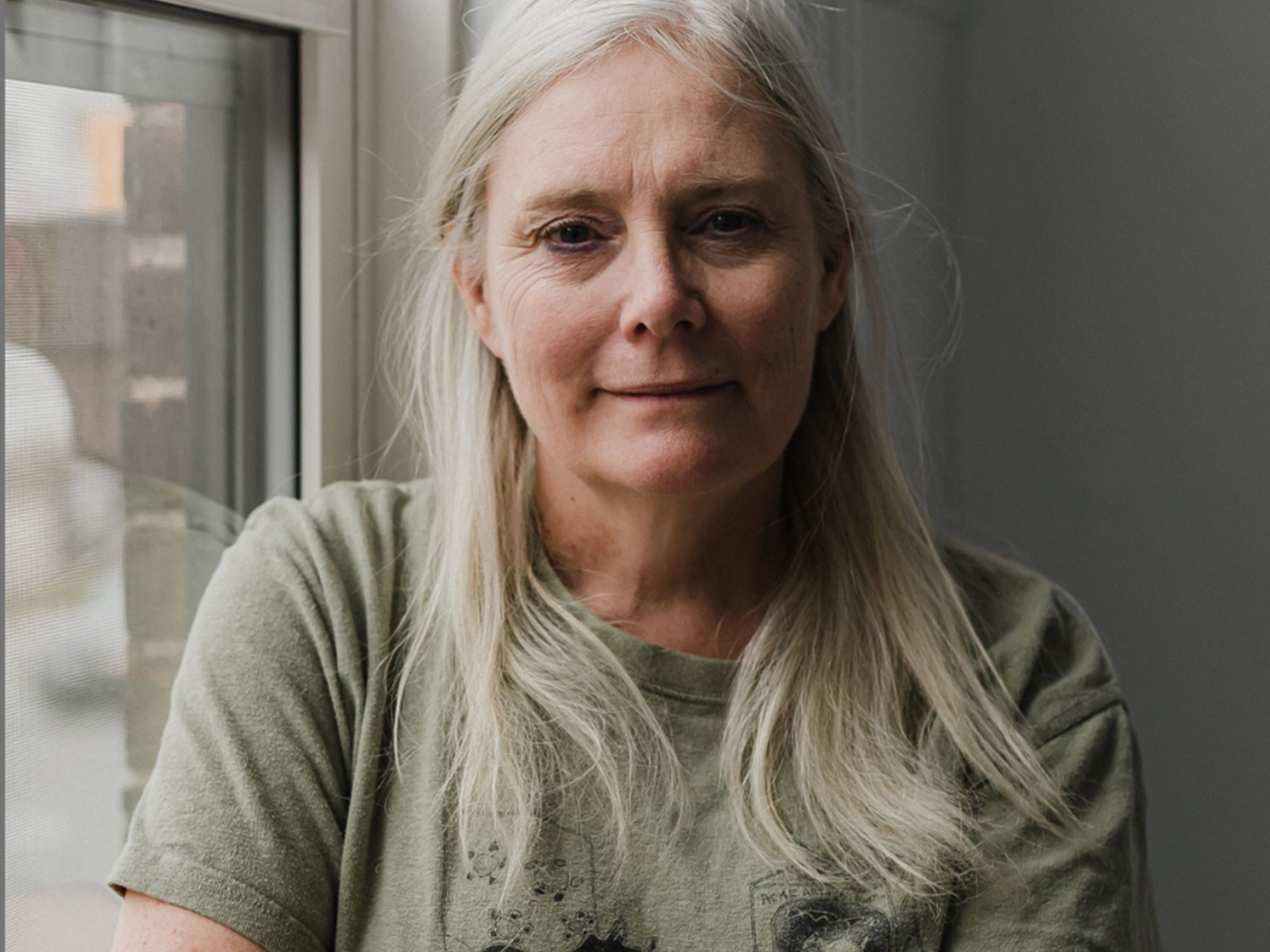 When we considered ways to best promote our newest pilot program, ReStyle, we didn't have to look far. The models featured in ReStyle photos are all future Habitat Homeowners. Their wardrobe is taken straight from the racks of clothing donations to the ReStore. And the photographer is our friend, and well-respected local entrepreneur, Heather Doughty.
For us, Heather was a natural choice to capture the strength and beauty of our models and we were thrilled when she said yes! Check out this Q & A we had with Heather:
Why did you want to support this project with Habitat Peterborough & Kawartha Region?
I have always been a strong believer and supporter of Habitat for Humanity and the incredible work that you do. I truly believe that everyone deserves the opportunity to have their own safe home and in today's world often that is unattainable. As someone who loves to thrift, I was super pumped to hear that Habitat was now offering clothing and even more excited to hear that they would be opening their first clothing-focused location. I wanted to help bring this new offering to the attention of as many people as possible.
This isn't the first community project you've supported; what drives you to give back to the community?
I have been blessed by the continued support and love of this community in both my photography business and my personal project INSPIRE. I firmly believe that when you give back and support those who support you, that you set in motion the wheels to create a stronger, more inclusive, and more caring community.
When did you know that you wanted to be a photographer?
I began taking photos as a child; I was instantly fascinated by this ability to capture a portion of time. I lost my father at a young age and the photographs of him are doorways to precious memories in my heart; it is this that drives my passion to be a photographer.
What are you really proud of in your business?
I am super proud that through my business I can share the stories of so many individuals and businesses and that these individuals put their trust in me to tell their stories. I am also extremely humbled by this trust.
I was so nervous about what to expect during the photoshoot, but Heather instantly put me at ease. Before I knew it, I was laughing and having so much fun that I forgot she was even taking my picture.
Not only did Heather bring her photography skills to our photoshoot but she also brought her warmth and passion for her community. Our Habitat Homeowner models often arrived nervous for their photoshoots, but they always left smiling.
Heather's gentle way of helping people feel comfortable, in their own skin, and in their environment, shone through. But don't take our word for it, scroll down to have a look for yourself!
Thank you Heather Doughty for your unbelievable efforts and kindness in helping Habitat for Humanity to build strength, stability, and self-reliance through affordable homeownership in your local community. To learn more about Heather Doughty Photography, visit her website or send Heather an email.
Click here to learn more about ReStyle.