Thank you Steve and Shorelines Casinos
Posted: 13-Jul-2022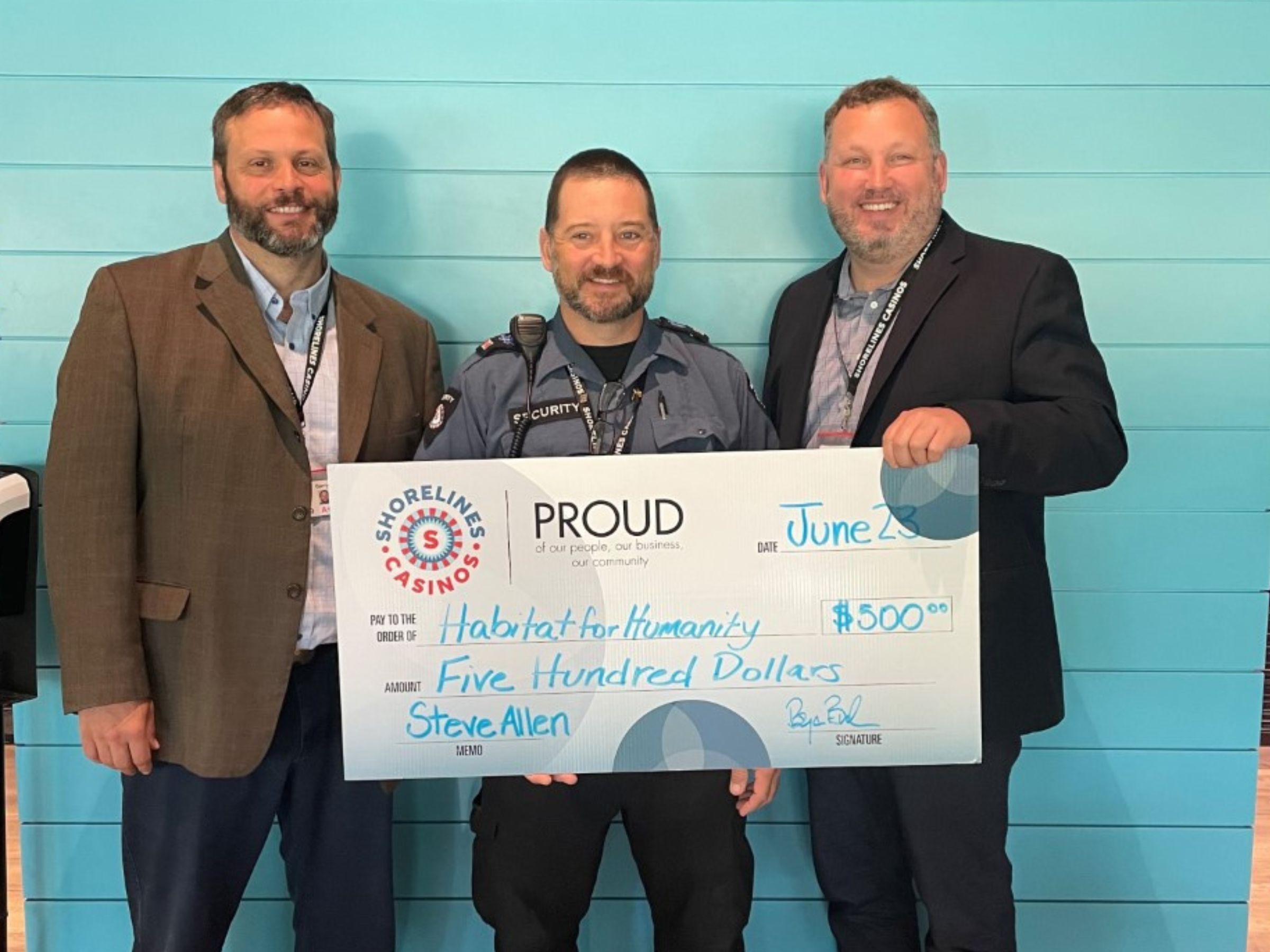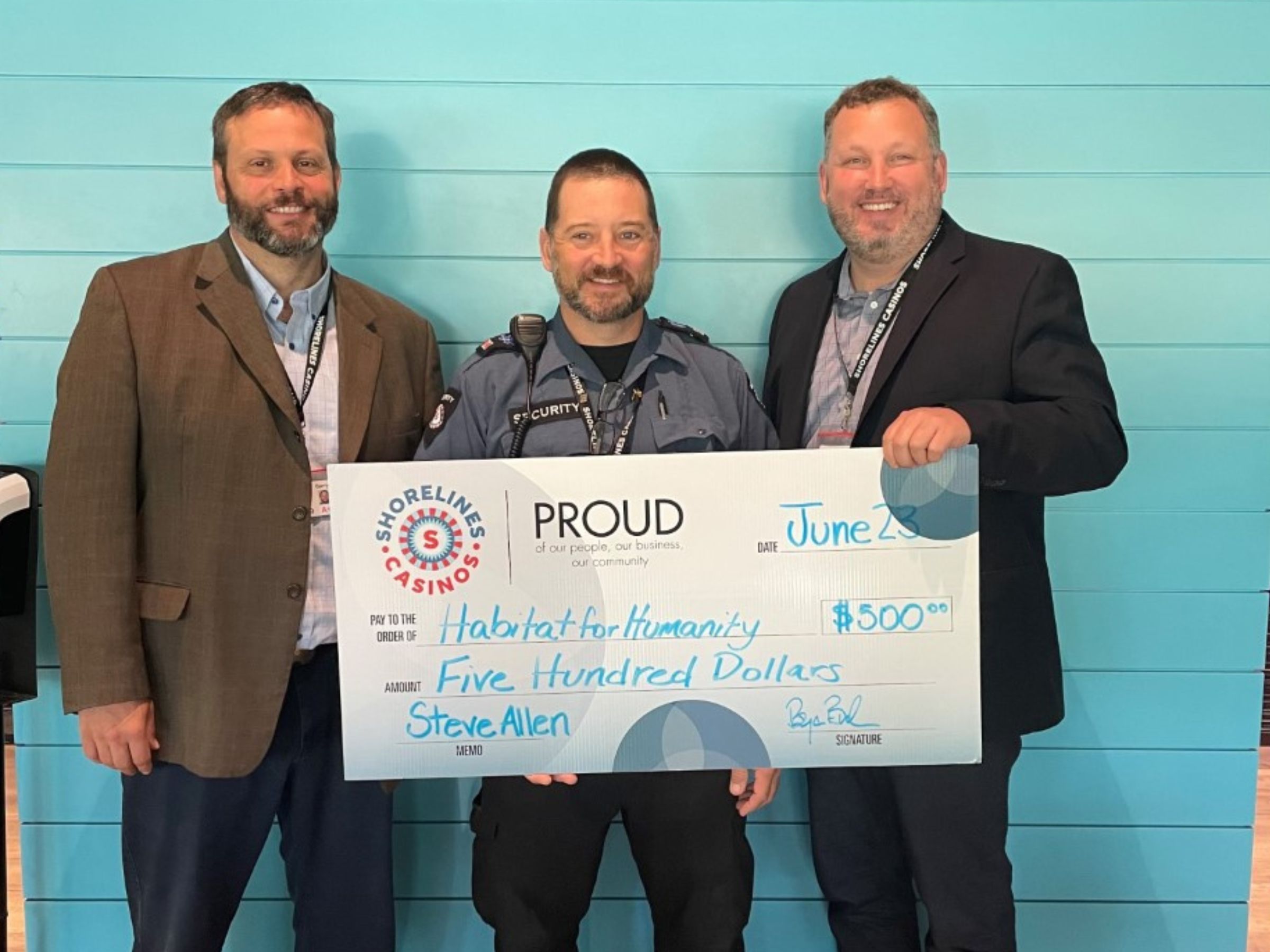 The hard work and generous efforts of Peterborough South ReStore volunteer, Steve Allen, went further than he expected. To recognize Steven's efforts, his employer Shorelines Casinos in Peterborough, gratefully donated $500 to Habitat for Humanity Peterborough & Kawartha Region.
We are thankful to Steve and Shoreline Casinos Peterborough for supporting the building of safe, decent, and affordable housing in the Peterborough & Kawartha Region.
Our volunteers are the heart of our mission and the backbone of all our work. Without their dedication, kindness, and generosity we would not have been able to serve the families who need us the most!
Have you asked your employer if they have funds that could match your donations or volunteer hours for Habitat for Humanity? You can also double your impact!
To learn how to get involved with Habitat in your community click HERE.