Thank You to the Ontario Sheet Metal Workers & Roofers Conference!
Posted: 07-Nov-2023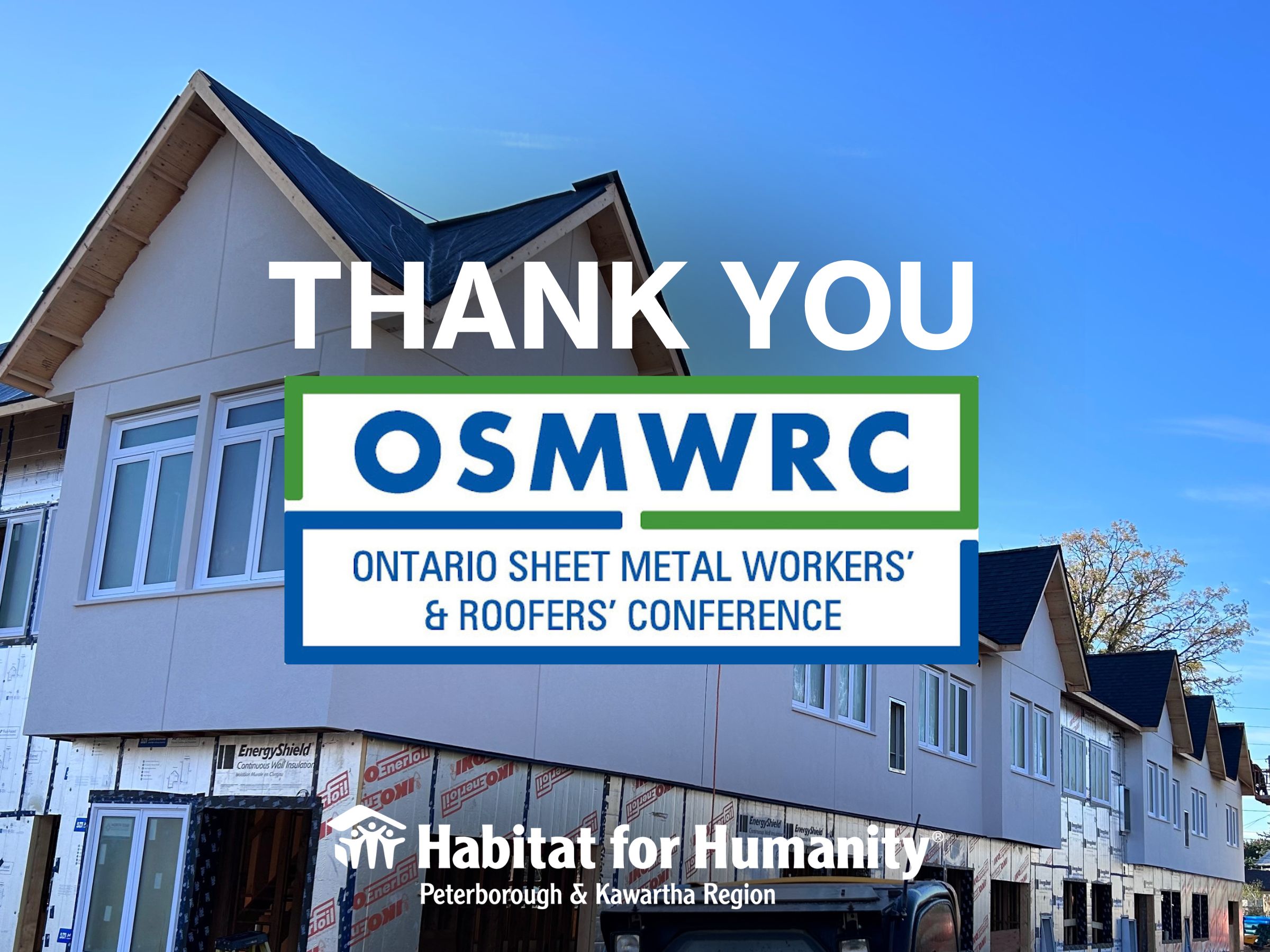 Thank you to the community-minded group at the OSMWRC for their generous donation of $10,000 towards our Phase 2 Leahy's Lane affordable condominium construction project in Peterborough.
The OSMWRC is an Employee Bargaining Agency that represents over 7,000 skilled women and men from regional local unions across Ontario since 1978. This year, their 57th Annual Convention Conference with SMART, Canada was held in downtown Peterborough, where they focused on helping their local community by raising funds for Habitat for Humanity PKR's current affordable build project, which will become home to 12 local families in the city of Peterborough. They also took to the streets to litter pick and clean up the Otonabee River and Millenium Park, helping preserve Canada's natural beauty and public spaces for the community.
Thank you for supporting safe, decent and affordable homeownership in the Peterborough & Kawartha Region and helping to build better communities!