Thank you to the Tau Kappa Epsilon (TKE) members from Trent University!
Posted: 22-Feb-2023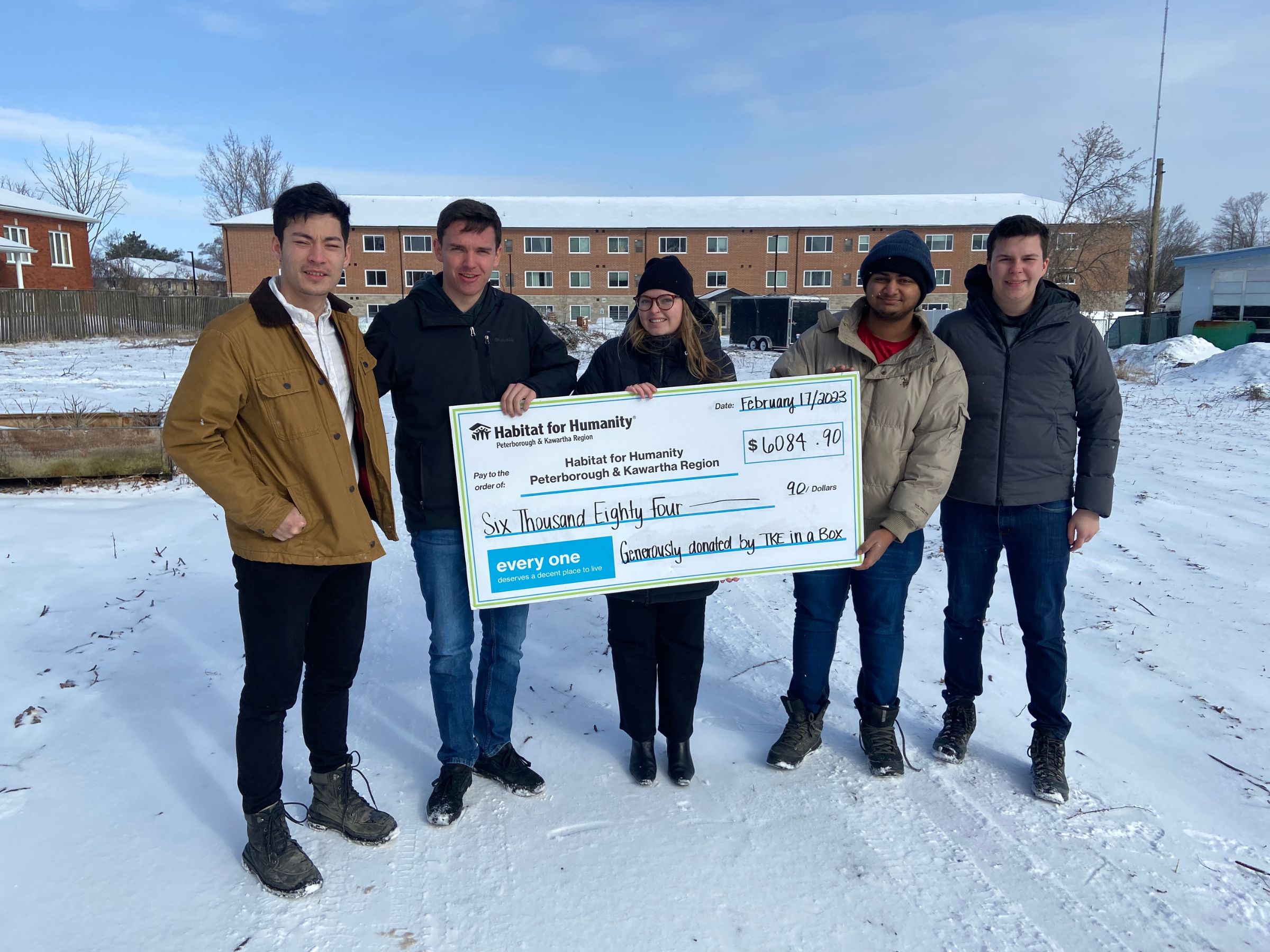 A BIG Habitat THANK YOU to the members of the Tau Kappa Epsilon (TKE) Upsilon Kappa chapter student fraternity from Trent University! Their fundraiser, TKE in a Box, held last February 10-12, successfully raised over $6,000! Your gift will transform the lives of many more families in need of safe, decent, & affordable homes in the community.
The fraternity members camped out for 48 hours in the Venture North parking lot in Downtown Peterborough. Despite the windchills and freezing weather, the students were able to reach their fundraising goal through the online fundraising page, and from cash, donations received during the campout. This is the 12th year that the student fraternity has organized the TKE in a Box fundraiser in support of various organizations that address housing issues.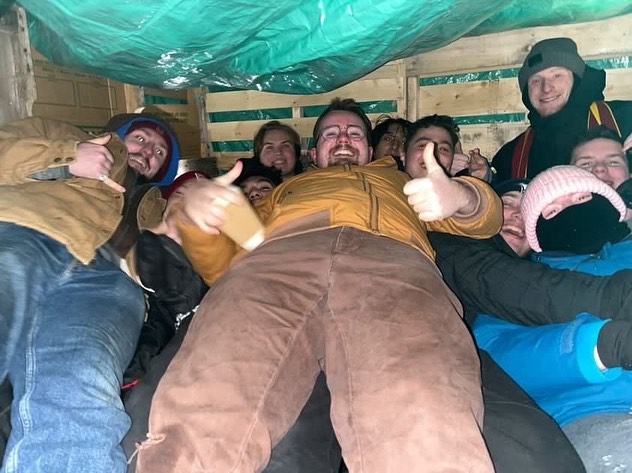 The funds raised by TKE will go towards the building of the Phase 2 12-unit condo on Leahy's Lane. Thank you for joining Habitat PKR in the fight for affordable housing in the community, and for helping many more families gain strength, stability, & self-reliance through affordable homeownership!
About TKE
TKE Upsilon Kappa chapter is comprised of male-identifying students from Fleming College and Trent University, cultivating its members to become better men for a better world. The fraternity boasts a roster of community-building events in Peterborough throughout the years, including a Toy Drive and a Drunk Driving Awareness event last December.
To learn more about TKE, visit their Facebook page.