TKE In A Box 48-hour campout fundraiser for Habitat PKR begins Feb 10-12
Posted: 06-Feb-2023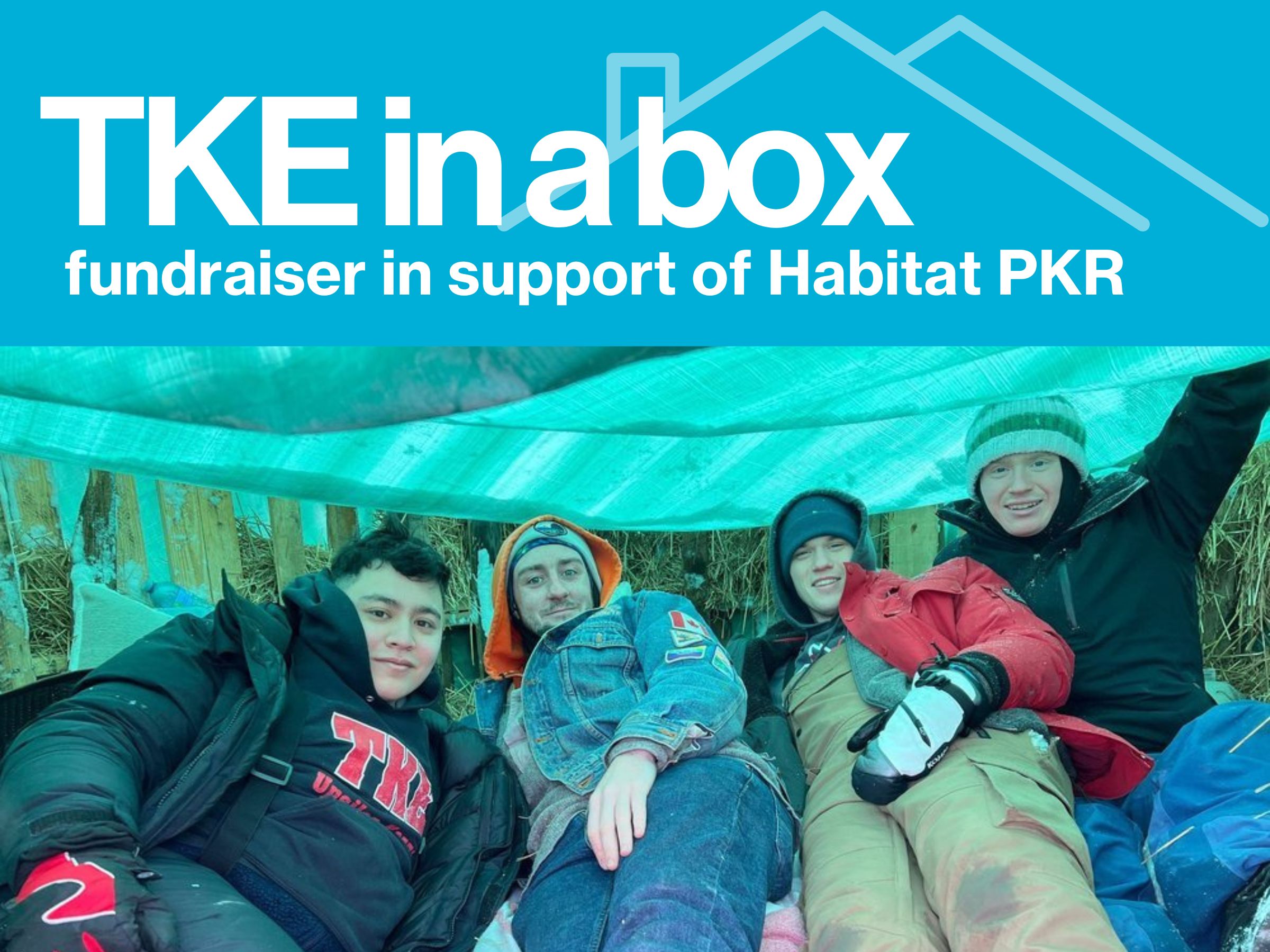 The Tau Kappa Epsilon (TKE) Upsilon Kappa chapter student fraternity from Trent University is kicking off its 12th annual "TKE In A Box" event on February 10-12, in support of Habitat for Humanity Peterborough & Kawartha Region. The student volunteers will be camping out in a parking lot in downtown Peterborough to raise funds and awareness on housing issues, and the need for safe, decent, & affordable homes in the community. The campout ends on Sunday at 4 p.m.
TKE is comprised of male-identifying students from Fleming College and Trent University, cultivating its members to become better men for a better world. The fraternity boasts a roster of community-building events in Peterborough throughout the years, including a Toy Drive and a Drunk Driving Awareness event last December.
To learn more about TKE Upsilon Kappa chapter, visit their Facebook page.
To donate to the TKE In A Box, visit the fundraiser page here.