Volunteers Needed
Posted: 28-Sep-2020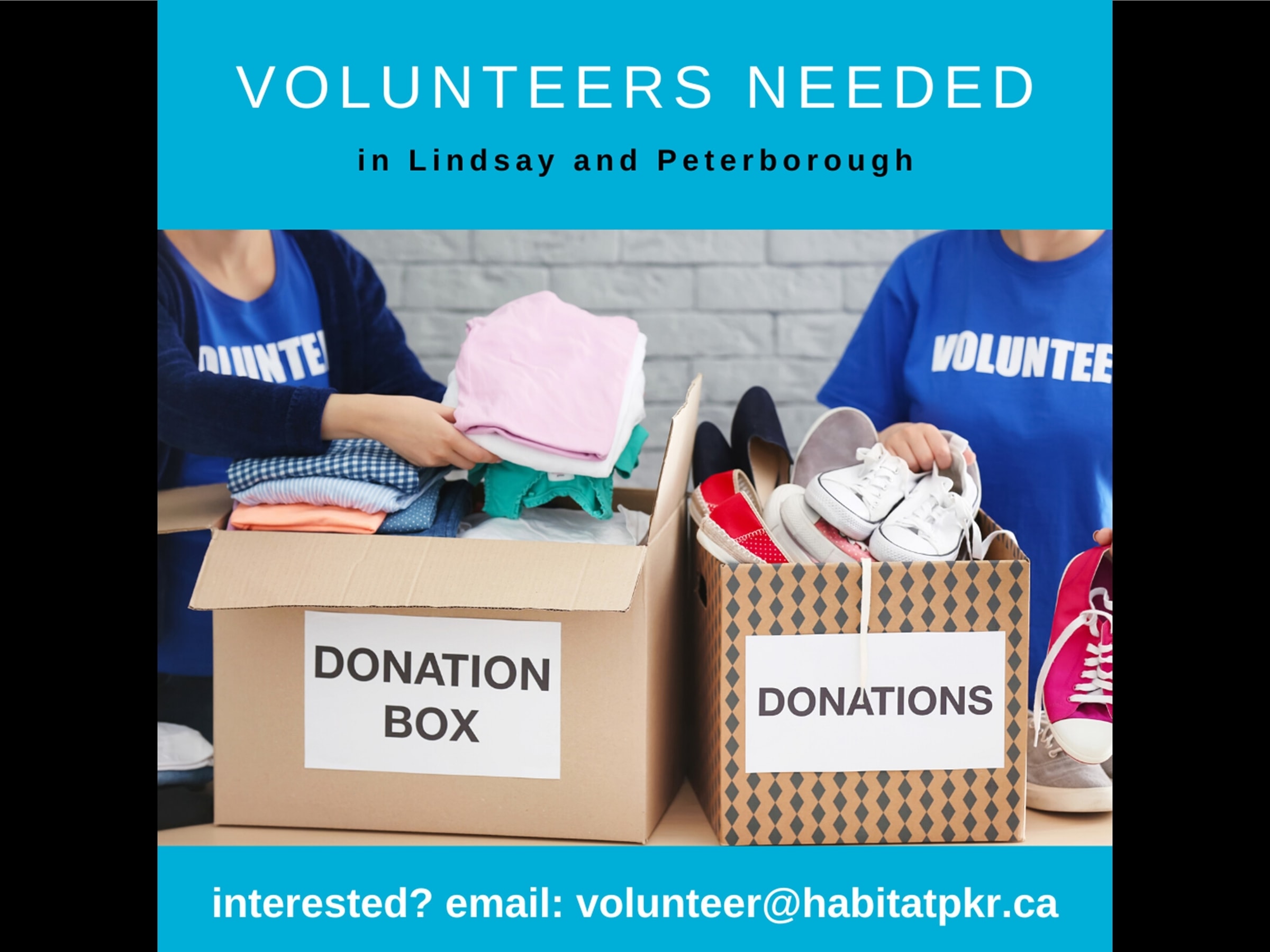 Do you have 3 hours you could donate? We're looking for volunteers to help in the Lindsay and Peterborough ReStores with our new textile (clothing) waste diversion program.
A variety of volunteer shifts are available.
Did you know that a rise in clothing consumption has led to a dramatic increase in textile waste around the world? According to the Recycling Council of Ontario, "in Canada, the average person throws out 81 pounds of textiles annually – most of which could be reused or recycled."
Most of our waste, however, can be avoided if we have the awareness and resources available to change our habits and become less wasteful. While we have many great organizations in our community that accept clothing donations, there are still far too many textiles that end up in our local landfills.
What could you help us with? In response to a critical need in the community, Habitat for Humanity Peterborough & Kawartha Region began accepting clothing donations in April. We were overwhelmed with the response we received from the community – that's where you come in.
We're looking for volunteers to help with sorting, pricing, stocking, merchandising, and more, at all 3 ReStore locations in Peterborough and Lindsay.