When Your Home Becomes the Office – Balancing Working From Home & Kids
Posted: 04-Apr-2020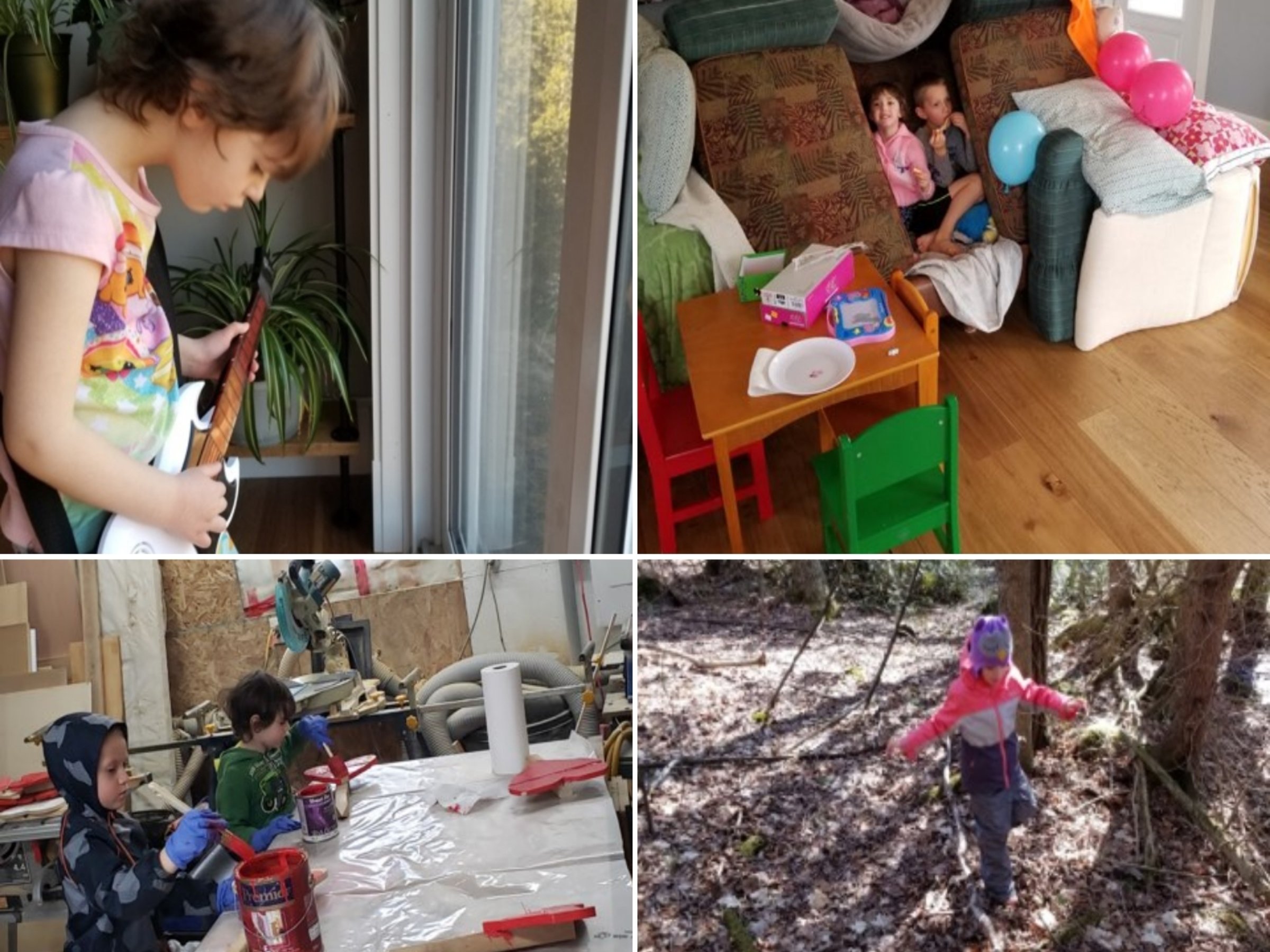 Now more than ever we are reminded of the importance of having a safe, decent, and affordable home. A safe and secure place to work from home (if possible) and balance family life in these uncertain times.
Working from home with kids at home? Well, that's a whole new world for most of us!
So we reached out to our Habitat Peterborough & Kawartha Region family to find out how they are all making it work right now.
Overall everyone is telling us is the same thing – keep your kids busy!
Making a fort from couch cushions – we're all little home builders at heart!
Going for a nature walk
Arts and crafts
Reading a book
Baking
Cleaning their room (are we pushing it?)
Scavenger hunt
Obstacle course
Daily Challenges
One Habitat family is giving their daughter daily challenges. For example, one challenge was to make the front window Spring themed. Not only did it keep daughter Madison busy, but we're sure her neighbors appreciated these uplifting decorations as well!
Packing Lunches
One mother we spoke with, said she was getting snack requests from a different child every hour. To help with all the snacking, everyone started packing their lunch in the morning. Each family member could eat anything out of their lunch bag when they wanted, but this way they could decide how to make all of their snacks last until dinner.
A New Storyteller
You may have read your child their favorite book 30 times today, but you know who hasn't? Grandma! Hop on Facetime, or Whatsapp or even the old school landline and get Grandma (or any other family member) to read your little one a book. Grandparents will jump at the chance to connect with their grandbaby and you'll get a couple of minutes to yourself! Plus, you'll help reduce isolation. A win-win!
Cleaning Can Be Fun-ish
One father said he is involving his three-year-old daughter in chores and trying to make regular activities like folding laundry, making the bed, or sweeping the porch fun-ish. He said his daughter is so proud that she can now fold the socks just like her parents do and enjoys sweeping their front steps…well at least for now.
A Loving Surprise
Another family told us how they kept their children busy over a couple of days. On day one they went on a walk and collected pails full of rocks. Then on day two, they painted all of the rocks a variety of bright colours. Then on day three, they surprised their grandparents, by placing all of the rocks in a heart shape on the grandparents' front lawn. Three days of activities turned into a beautiful surprise – what a great way to keep the kids busy and show you care.
What are YOU up to?
If you have any other ideas, we want to hear them! Send in your stories to us at info@habitatpkr.ca and we'll continue to share the great ideas.