Winter in July Sale
Posted: 08-Jul-2020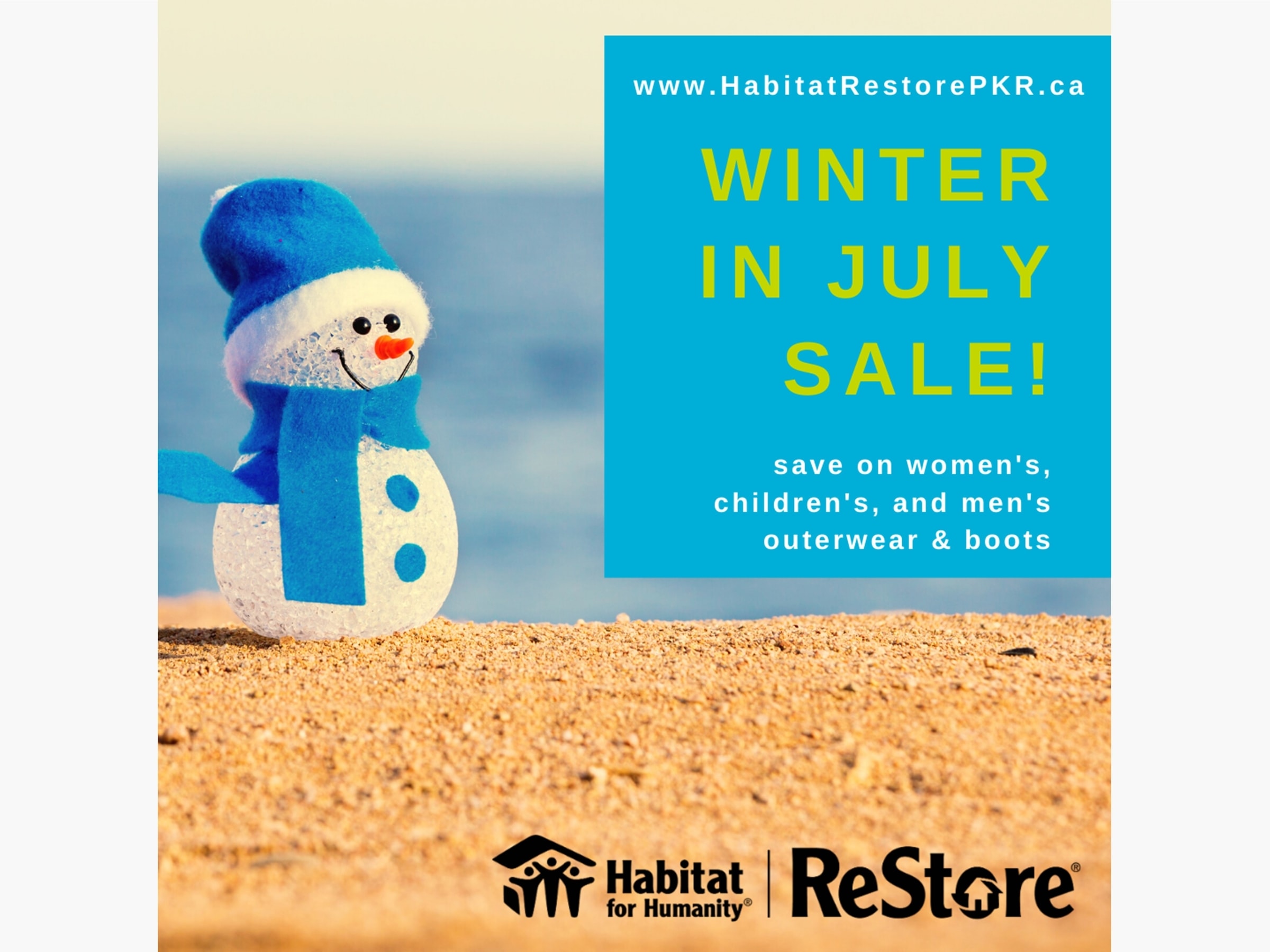 It may not feel like it outside, but we're celebrating Winter in July with cool deals on outerwear and boots for women, children, and men.
Visit the online ReStore to check out some of the cool deals we have going on for outdoor gear for the whole family.
You'll find great deals on Columbia, Firefly, Oshkosh, Toronto Maple Leafs, Calvin Klein, Yves, London Fog, Helly Hansen, Sorel, hockey skates, and more…
Support the store that builds homes.