winter is coming … to the Habitat ReStore
Posted: 08-Oct-2020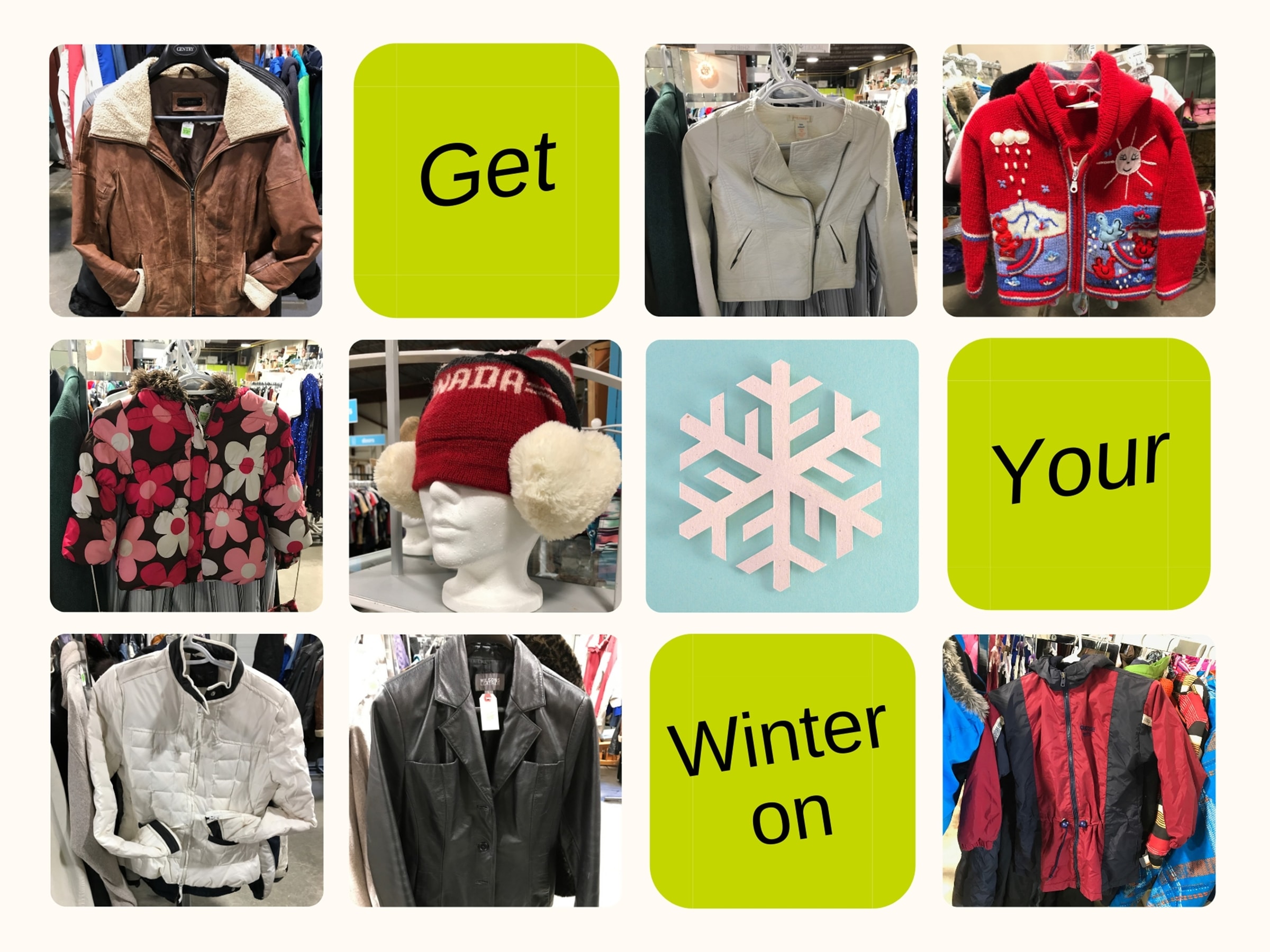 Looking to bundle up? Now that weather is turning, it's that time of year when we all want to bundle up a little more to keep toasty warm. Whether you are looking for a new-to-you coat, hat, gloves, or even boots – think ReStore.
Did you know that the Habitat ReStores in Peterborough and Lindsay now sell clothing? Whether you are dressing for function or comfort, we now sell a variety of options for every member of your family.
Starting this year, Habitat ReStores in Peterborough and Lindsay now provide a diverse, high-quality selection of clothing and accessories at a fraction of the retail price – including essential winter clothing items such as boots, hats, scarves, snowsuits, and coats.
Buying thrift clothing from a Habitat ReStore is good for your wallet (deals, deals, deals!) and the planet (positively contributing to the decrease in textile waste). But it's also good for your community!
Habitat ReStore shoppers help Habitat for Humanity Peterborough & Kawartha Region build strength, stability, and self-reliance through affordable homeownership in your community and around the world.
Shop for your winter clothing needs and support affordable housing in your community by visiting a Habitat ReStore at one of the following locations (#winwin):
300 Milroy Drive, Peterborough
550 Braidwood Avenue, Peterborough
55 Angeline Street North, Lindsay
The Habitat ReStores in Peterborough and Lindsay are open:
Monday to Saturday from 9 am to 5 pm
Sunday from 10 am to 4 pm
For more information contact restore@habitatpkr.ca or call 705-750-1456.