Women Build 2019
Posted: 02-Jul-2019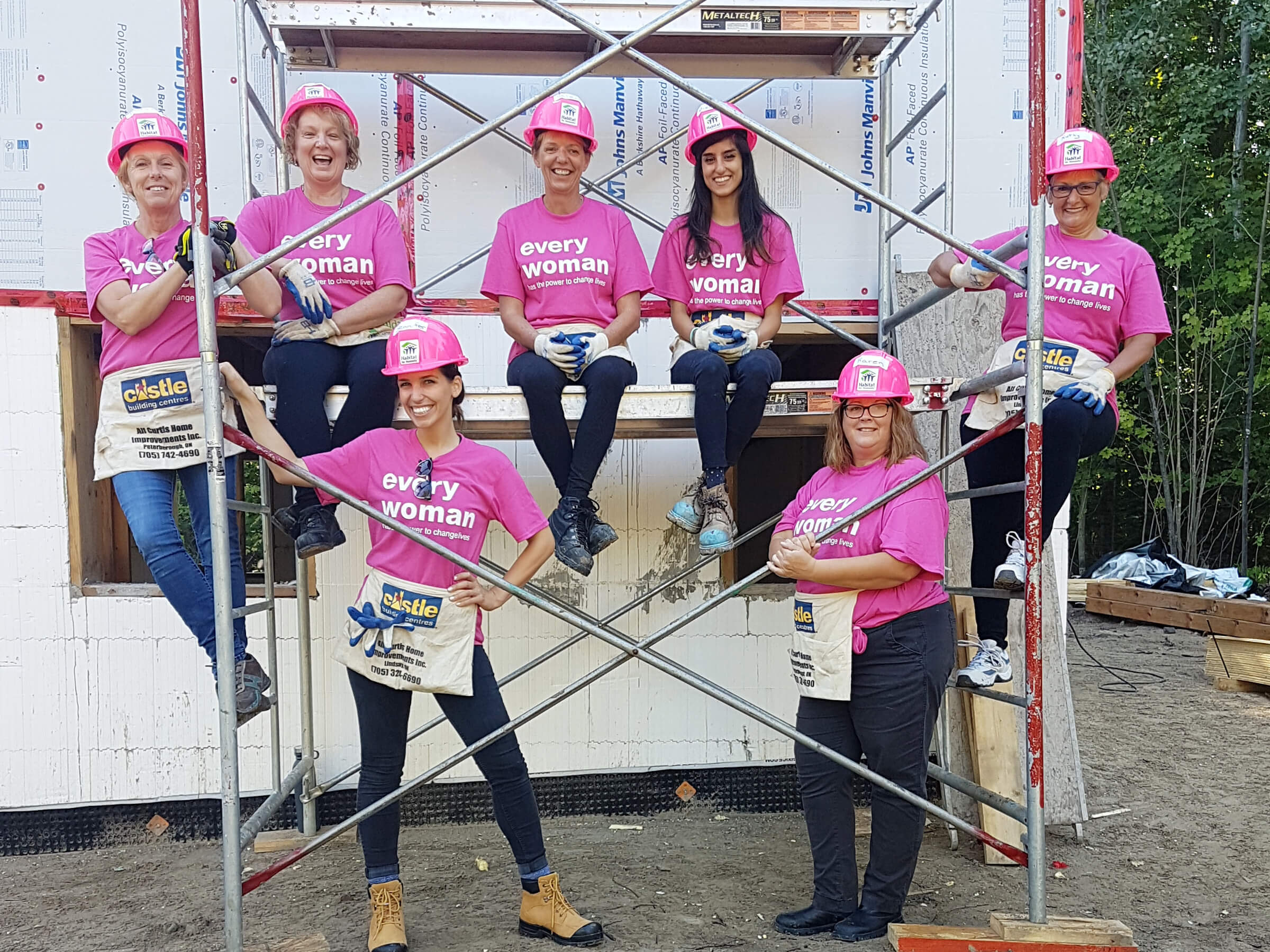 Thank you for a great season – Women Build 2019 registration is now closed.
We're calling on women from all walks of life in the Peterborough and Kawartha Region to join us in building strength, stability, and independence for your local community. Let's show the world what the collective power of women can achieve!
No experience required! Bring your enthusiasm, passion and willingness to learn new skills and make a difference.
What you need to know
Your Time Commitment: Only a 3.5-hour commitment of your time – morning shift 8:30am – 12:00pm, or afternoon shift 12:30pm – 4:00pm
When: Registration is now open. The Women Build program runs from September 3 – October 31, 2019, will build sites open Mondays thru Saturdays
Book Your Day: Confirm your build day request by contacting Community Engagement Coordinator, Brittany Price at 705-750-1456 ext. 205 or brittany@habitatpkr.ca (Please note that you must be fully registered to hold your date(s))
Your Fundraising Commitment: We ask Women Build participants to raise a minimum of $250 per individual or team member. 100% of funds raised will go directly to local homebuilding costs in your community.
We loved having tools in our hands and found it to be empowering, rewarding and fulfilling

Lorie Gill, Gill Solutions Management
The 2019 Women Build Project:
This year Women Build will be partnering with several local organizations to help them with their affordable housing needs. Organizations that provide valuable social housing resources to individuals in your community, with all the accompanying necessary services wrapped around them.
But these organizations are not builders – that's where Habitat for Humanity and the Women Build Program – and you – come in!
Women Build partners in 2019 include the YES Shelter, Daughter Project Canada, A Place Called Home, The Mount, and more!
Will you join the empowered team of women who will help change the lives of so many in your community this year?
Register Now | Fundraising | Donate
*New* this year – Incentive Program:
New this year. You can win some amazing prizes. It's easy to qualify. Just reach the fundraising targets noted below, by the respective date and you will be entered in the draw for the corresponding prize! Check it out and good luck:
WIN A STARBUCKS GIFT BASKET*
Raise $250 by July 31, 2019
WIN DINNER FOR 2 AT BOSTON PIZZA ($100 GIFT CARD)*
Raise $500 by August 31, 2019
WIN AN 18V COMPACT DRILL/DRIVER KIT FROM HOME DEPOT*
Raise $750 by September 30, 2019
WIN CUSTOMIZED WOMEN BUILD HAMMERS*
Be the overall top fundraising team (based on highest avg. raised per team member)
* To qualify donations must be submitted to Habitat and/or raised online, by 4pm on the respective deadline.
I love the comradery of this event and how it brings a great group of local women back together each year to do something great

Sandra Dueck, Peterborough Chamber of Commerce
Contact Habitat for more information about our Women Build program info@habitatpkr.ca or 705.750.1456
Women Build promotes empowerment, solidarity, learning and pride in our local Community.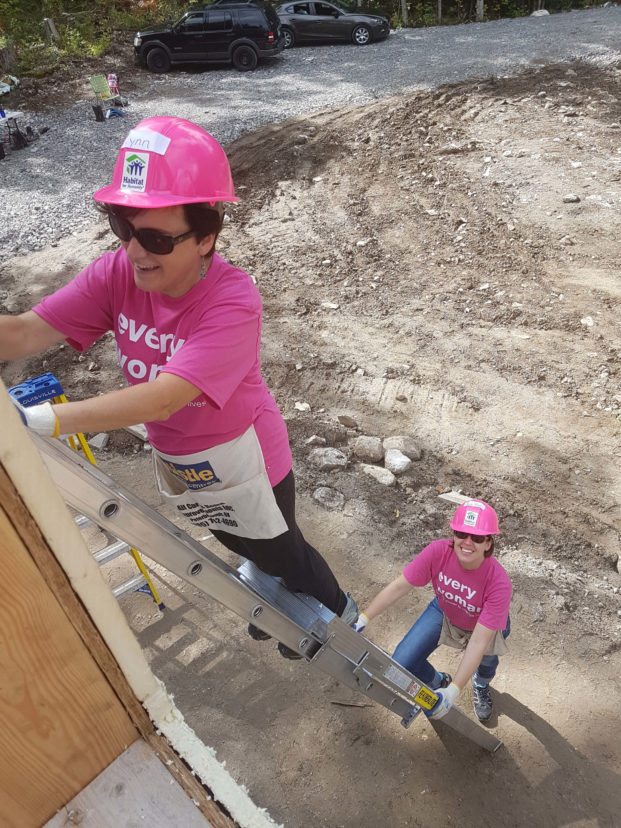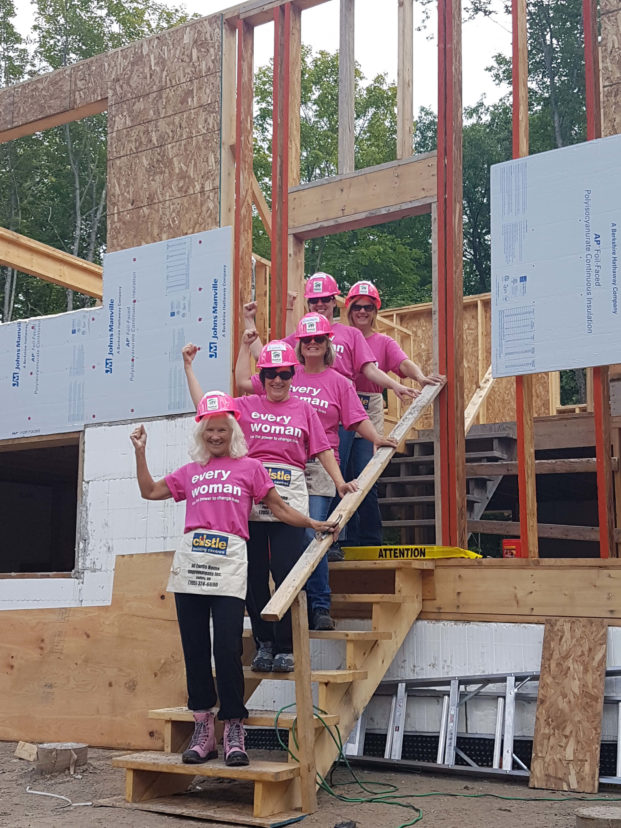 Team Work. Leadership. Empowerment. Giving Back.
Register Now | Fundraising | Donate