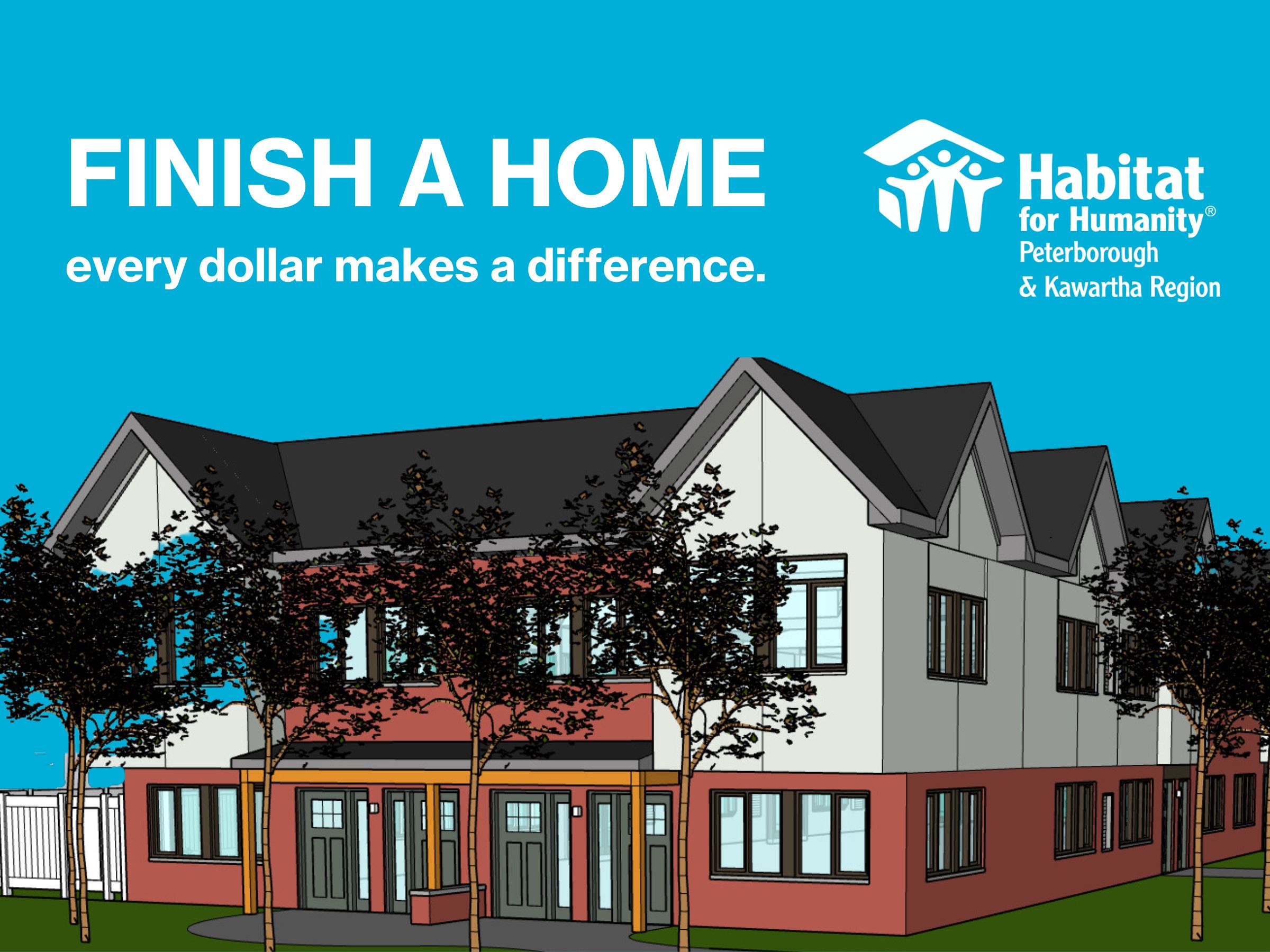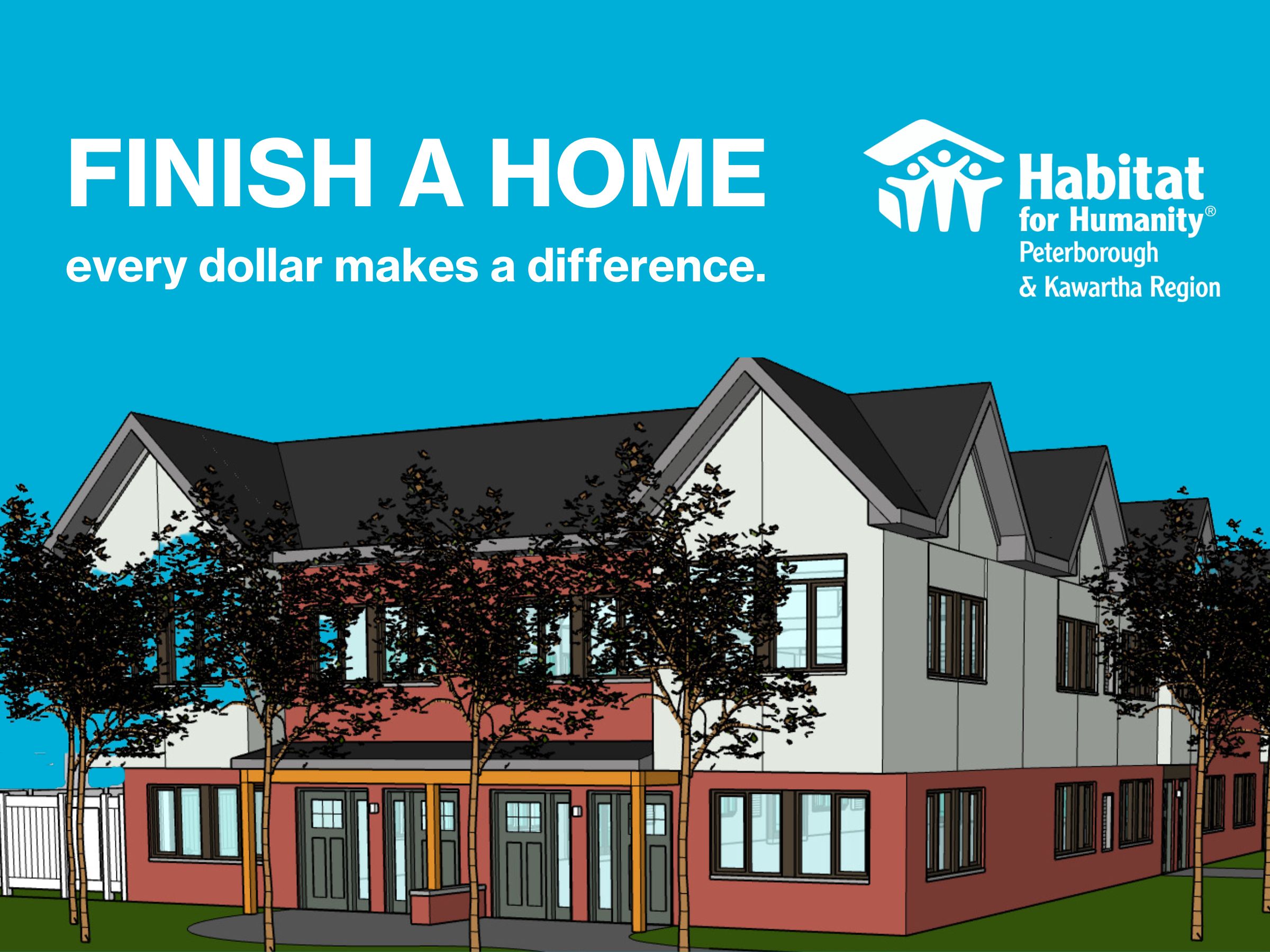 YOU CAN HELP US BUILD AN AFFORDABLE CONDO!
The Finish a Home campaign asks donors to contribute funds towards the finishes for 12 affordable condo units in Phase 2 that are currently under construction in the City of Peterborough. Our goal is to raise $50,000 to help support the construction of 12 affordable condos. 
​​
DONATE TO FINISH A HOME
Finish a Home, is precisely that – a fundraiser that allows donors to help pay for the finishes in a Habitat home. It will allow donors to choose from a shopping list of finishes, including items like toilets, sinks, light fixtures, and flooring, and contribute the equivalent cost of those items as a cash donation.
HOW TO DONATE
→ Donate through our online fundraiser
→ Mail your donation to Habitat for Humanity Peterborough & Kawartha Region, 300 Milroy Dr., Peterborough ON, K9H 7M9
→ Call 705-874-0201 to process your donation via credit card
100% of the funds raised from this campaign will be allocated towards the Phase 2 affordable condo development.
For more information contact Jenn MacDonald, Communications & Donor Services Manager at jenn@habitatpkr.ca or call 705-874-0201