Government of Canada Invests in Habitat for Humanity Peterborough & Kawartha Region
Posted: 13-Aug-2019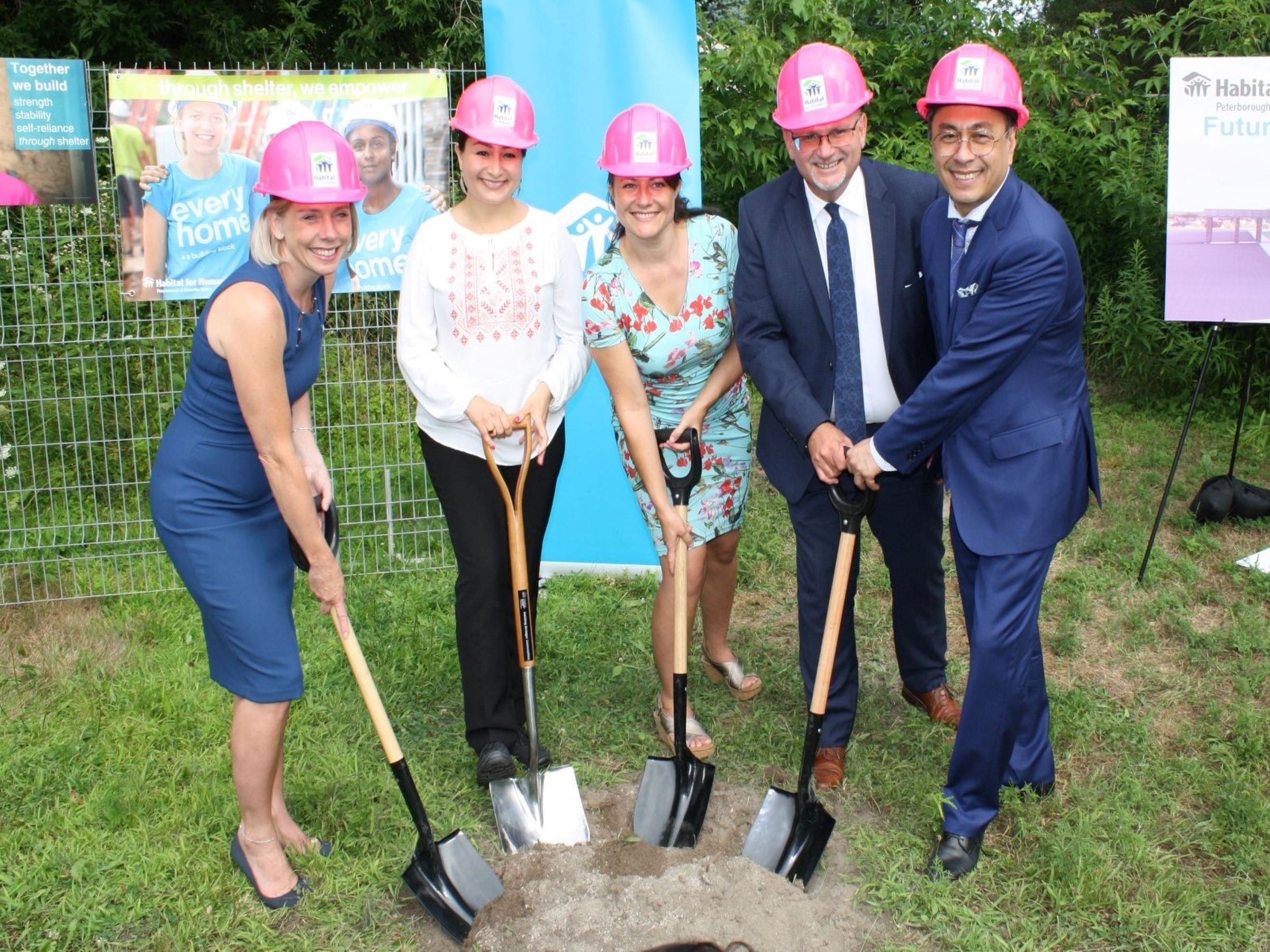 Every Canadian deserves a safe and affordable place to call home. That is why, in May 2018, the Government launched the National Housing Co-Investment Fund (NHCF), the largest program of its kind in Canadian history.
Today the Honourable Maryam Monsef, Minister of International Development and Minister for Women and Gender Equality, on behalf of the Honourable Jean-Yves Duclos, Minister of Families, Children and Social Development and Minister responsible for Canada Mortgage and Housing Corporation (CMHC), announced a $32.4 million financial commitment over three years (2019-2021) from the federal government to Habitat for Humanity Canada and its affiliate organizations across Canada.
"Our Government is dedicated to helping those in need, which is why we are proud to be investing in Habitat for Humanity Canada. Through their efforts, hundreds of families across Canada will realize the dream of homeownership. By investing in this project, we are one step closer to our government's ambitious goal of creating 125,000 new housing units and lifting 530,000 families out of housing need as part of the National Housing Strategy." – The Honourable Maryam Monsef, Minister of International Development and Minister for Women and Gender Equality
In the first year of this NHCF commitment, funding is intended to be allocated across nine provinces and one territory in support of the creation of 135 new homes and the repair of approximately 56 existing homes.
Under this first year commitment, Habitat for Humanity Peterborough will receive up to $3,183,250 in funding for thirty-five new homes within its Leahy's Lane project, a unique 41-unit condo building meeting universal design standards.
"We are entering into this innovative development with great enthusiasm and hope for the future of affordable homeownership in our community. Thanks to the support of the Government of Canada and CMHC this project will transform the lives of 41 households in Peterborough, building strength, stability, and self-reliance." – Sarah Burke, CEO, Habitat for Humanity Peterborough & Kawartha Region
This will be Habitat for Humanity Peterborough's largest multi-residential build and will serve as a model that can be rolled out to other Habitats across the country.
About the Leahy's Lane Project:
The Leahy's Lane project will have 6 one-bedroom units, 29 two-bedroom units, and 6 three-bedroom units.
All units will be affordable, with a mixture of incomes from the very low $20,000s (or less), upwards to $50,000 depending on family size. This will allow Habitat to provide affordable housing for a wider variety of families and individuals, including seniors.
The property will include trees, gardens, a small covered walkway with a bench and the building will have a party room/social lounge on the first floor.
The condo units will be well-built and energy-efficient, reducing the cost of utilities for families.
For more information on how you can get involved in supporting this project, please contact info@habitatpkr.ca or 705-750-1456.
For more information on applying for homeownership, please click here.