Windows, Shingles, Masonry – Oh My!
Posted: 21-May-2021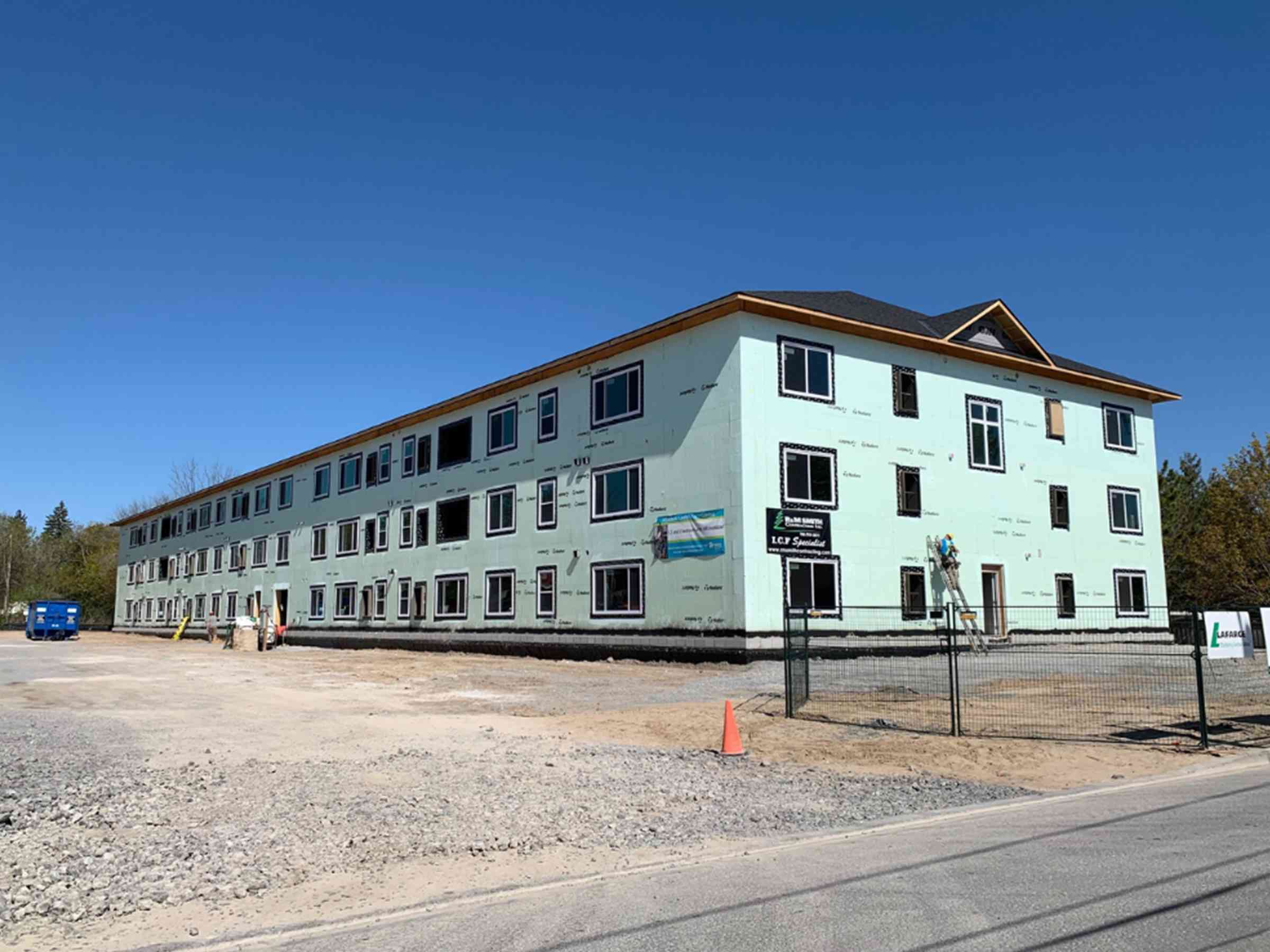 It's truly amazing what a couple of weeks, a phenomenal team, and a community of support can do for a condo building and future home to 41 new Habitat homeowners.
This month, we saw Habitat's exciting 41-unit condo development, currently under construction at 33 Leahy's Lane in Peterborough, take real form. Everyone moving in next February will be sure to stay dry thanks to a fully shingled roof and tightly fitted windows.
And now it's makeover time for the outside of the building! The stonework has begun, and all of the exterior veneer has arrived. You'll soon start to see some very visible changes if you drive past the build site at 33 Leahy's Lane.
But of course, we know that the beauty of this building is more than skin deep. Inside, there is now more than 70 cubic meters of concrete over the basement and first floor. And throughout the interior of this 53,000 square foot complex, the sprinkler system has been roughed in and interior walls are being laid out. Next up – drywall!
Thanks so much to everyone who has supported this project this month including, Cambium, Brafasco, Drain Bros. Exc. Ltd., Mariposa Electric Ltd, Wuis Brothers Construction and more! Despite a year of challenges due to the ongoing pandemic, your generosity and kindness, has kept this build on schedule and on budget. Thank you!
Keep watching for more updates on this transformational project (and Habitat Peterborough's largest build project to date) and click here to find out if this homeownership opportunity is right for you: