Meet 8 Future Homeowners on Leahy's Lane
Posted: 28-May-2021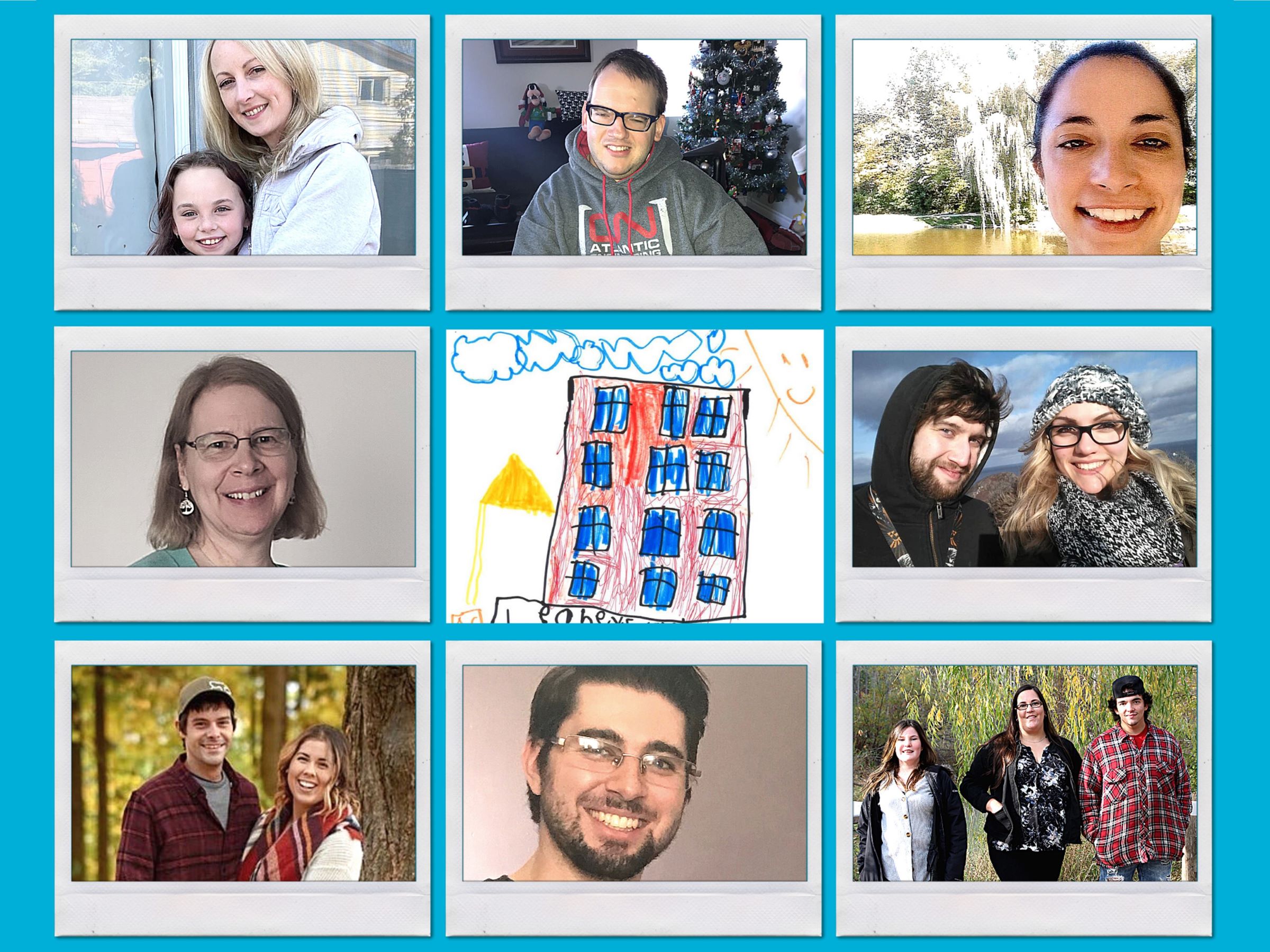 It's a very exciting day! We are so happy to introduce you to some of the future homeowners for Habitat for Humanity Peterborough & Kawartha Region's largest build project to date – Leahy's Lane.
Located at 33 Leahy's Lane, this innovative condo development will consist of an attractive 3-story, 41-unit building that will feature a mix of one-, two-, and three-bedroom units. Near green spaces, schools, and playgrounds, this Habitat build will provide much-needed safe, decent, and affordable housing in Peterborough for families, singles, couples, and seniors.
Habitat homes are a stabilizing force for homeowners. Better, affordable living conditions lead to improved health, stronger childhood development, and the ability – and financial flexibility – to make forward-looking choices. A decent place to live and an affordable loan help homeowners save more, invest in education, pursue opportunities, and have more financial stability.
While the Leahy's Lane condos are still under construction, thanks to an amazing team of highly professional and skilled trades, generous partners, and incredible donors and volunteers, the build is running on schedule and on budget.
Have you been considering applying? Applications are still being accepted for homeownership at Leahy's Lane, but interested applicants are encouraged to get their applications in as soon as possible. To qualify for a Habitat condo, applicants need to prove they can repay an interest-free mortgage with repayments geared to income, and that they do not have the means to get their own conventional mortgage.
For these 41 future homeowners, affordable homeownership is now within reach in Peterborough. The future homeowners at Leahy's Lane will move into their new homes in February 2022.
And now we wanted to introduce you to some of those future homeowners. Meet 9 of the first homeowners approved for this exciting homeownership development on Leahy's Lane:
Click each photo below to learn more about each future homeowner.